Welcome to Macon
Only in Macon can you hike at ancient Indian mounds and enter into North America's only reconstructed earth lodge, tour an 18,000 square foot, 7-story Italian Renaissance Revival mansion, explore the Southeast's largest collection of African-American art, history, and culture, or discover music heritage ranging from The Allman Brothers Band to Little Richard, from Otis Redding to Jason Aldean. Southern Rock, Country or Soul music - it all started here.
Enjoy Macon's Southern charm in the welcome of our residents, See it in the spring blossoms of 350,000 Yoshino cherry trees. Sip it from the frosted mug from one of our craft breweries or pubs. This is a Southern adventure that is sure to be good for your soul. Macon, Georgia is "Where Soul Lives."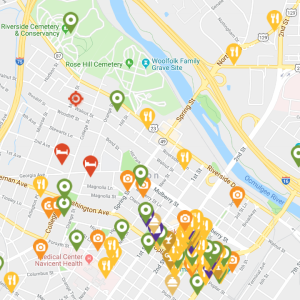 View an interactive map of attractions, restaurants and things to do during your stay in Macon.
See More