Downtown
Downtown Macon is alive with the energy of a revitalization in full swing. Stoll along our new "complete streets" that include pedestrian friendly walkways, pocket gardens, seating, new lighting, bike lanes, reverse street parking and lofts, lofts, lofts – over ten loft projects have been completed in the last two years with residents spilling out into the downtown nightlife!
Macon Makers are everywhere! With the upswing of new businesses you can find products "made in Macon" from a weekly farmer's market, to candy and local craft beer. Get a taste of all downtown offers, with restaurants that feature local specialties from soul food to international cuisine, from burgers to fine dining with options for a fresh and farm to table experience.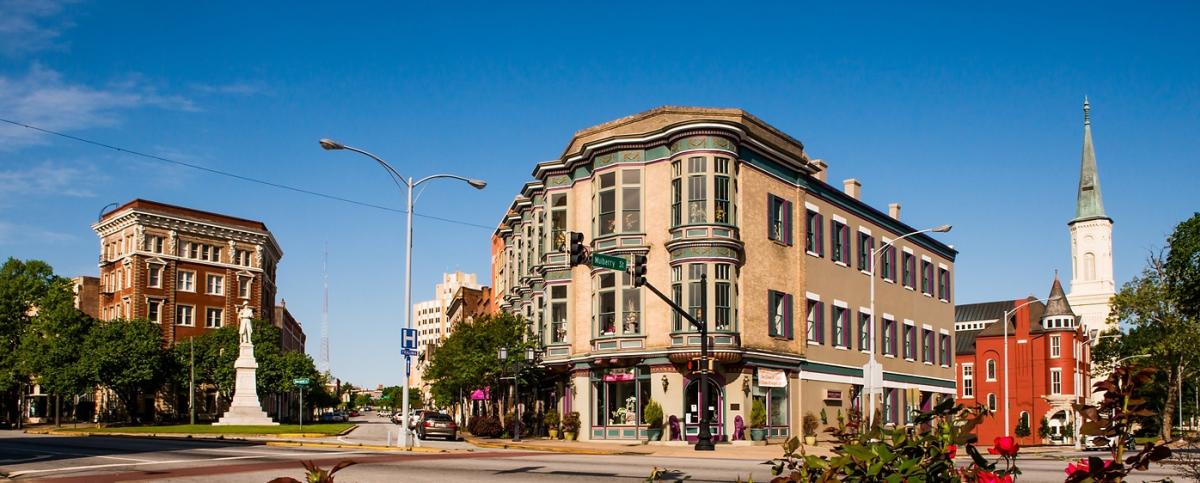 Art galleries create a colorful backdrop expressing the city's rich culture and enhancing your shopping excursions. Boutiques, galleries, and gift shops offer up local art, fascinating trinkets, and souvenirs worthy to serve as a memory of your soulful visit.
Theatre is alive and well in downtown, with the Cox Capitol, Grand Opera House, Historic Douglas Theatre, and Theatre Macon vying for your evening out. Live music isn't hard to come by either, with performances on most Thursdays, Fridays and Saturdays in downtown. First Friday in downtown is a great opportunity to take it all in as part of our monthly street party.
A walking tour of downtown is a stroll through the past and the present. Historic homes, and important buildings of every architectural style line the wide boulevards and side streets.