If someone had taken me aside 10 years ago and told me how much I would enjoy getting lost in a 7-acre corn maze in Fort Valley, Georgia, I would have told them they were nuttier than a Georgia pecan. I was, after all, a former lead singer in a rock and roll band, a crime reporter turned lifestyles magazine writer, carefree, and single. In other words, I was cool.
I'm still cool (thank you very much), but I would have been wrong about that corn maze. I spent the better part of a recent Sunday afternoon at Lane Southern Orchards, soaking up the charming and seriously authentic country atmosphere, and getting lost in that big old maze. Here are 10 reasons you should too:
1. Maybe I'm Amaized
Lane's knows corn mazes, and every year they commission a new and fun design. This year, the design is dedicated to the Beverly Knight Olson Children's Hospital, Navicent Health.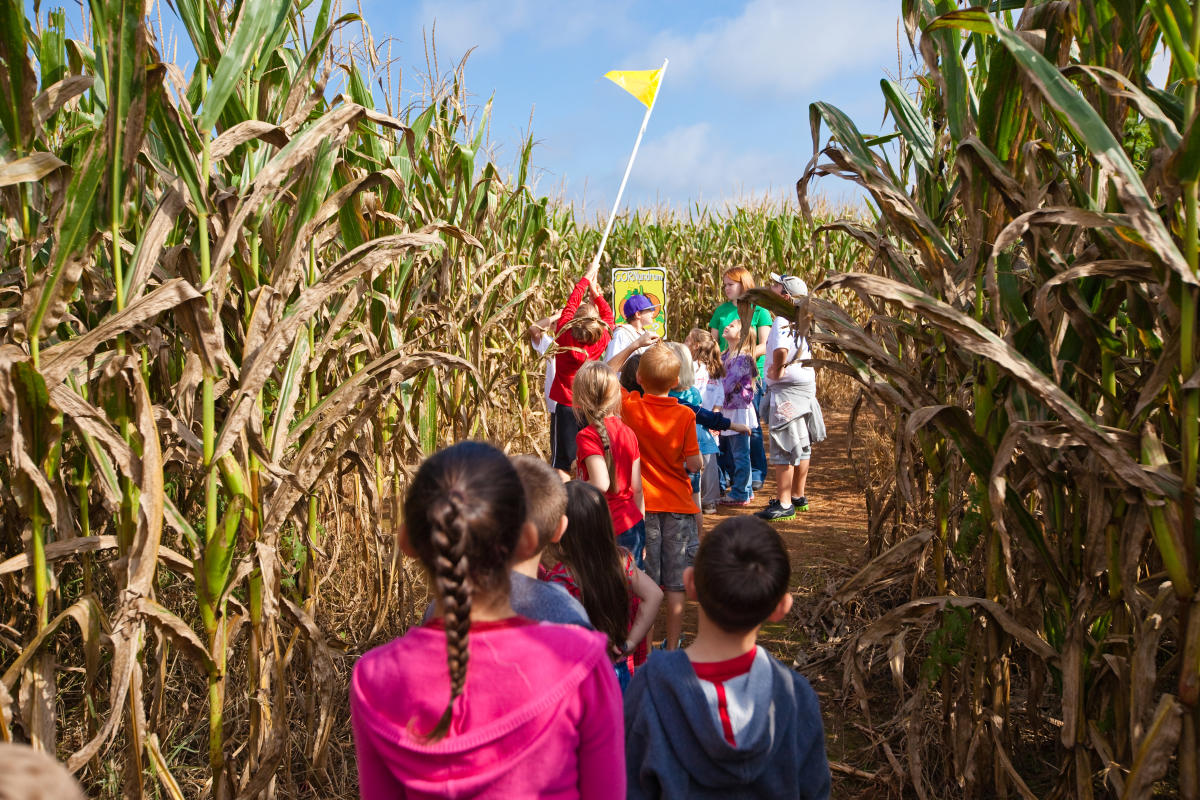 2. Ready for Your Close-up?
You know those goofy carnival photo boards that make for great vacation souvenirs? They kind you poke your head and hands through while someone takes your picture? They have two. One says "I Got Lost at Lane Southern Orchards" and the other is a mock stockade for "Rule Breakers." Both are awesome.
3. Speaking of Which…
The rules include no alcohol, no cutting corners, no smoking, and no throwing corn. Just good old-fashioned family fun allowed here.
4. Corn + Cannon
If you've never experienced the absolute thrill of shooting a cob of corn out of a precision air cannon into a pond of hungry geese, you should. And now you can.
5. Parents in Full Effect
Watching that many mothers and fathers in one place tenderly caring for and playing with their kids will just melt your heart. Parents patiently plopping little half-pints into swings, waiting for little ones at the foot of the slides, or keeping an anxious eye on those clambering up the parked tractors in the playground is a Sunday afternoon sight to behold indeed.
6. All Aboard
Every 15 minutes near the maze entrance, a tractor-drawn hayride comes humming along – and it's about as down-on-the-farm fun as it gets.
7. The Ice Cream and Cobbler
I asked an itty-bitty wraith of a girl with a Lane Orchard employee shirt and cap on if I could take a picture of the peach cobbler and peach ice cream she was enjoying on her break. She smilingly obliged – and let me take a snap of the second serving she had on standby while she polished off the first one. Dang. Now that's an endorsement.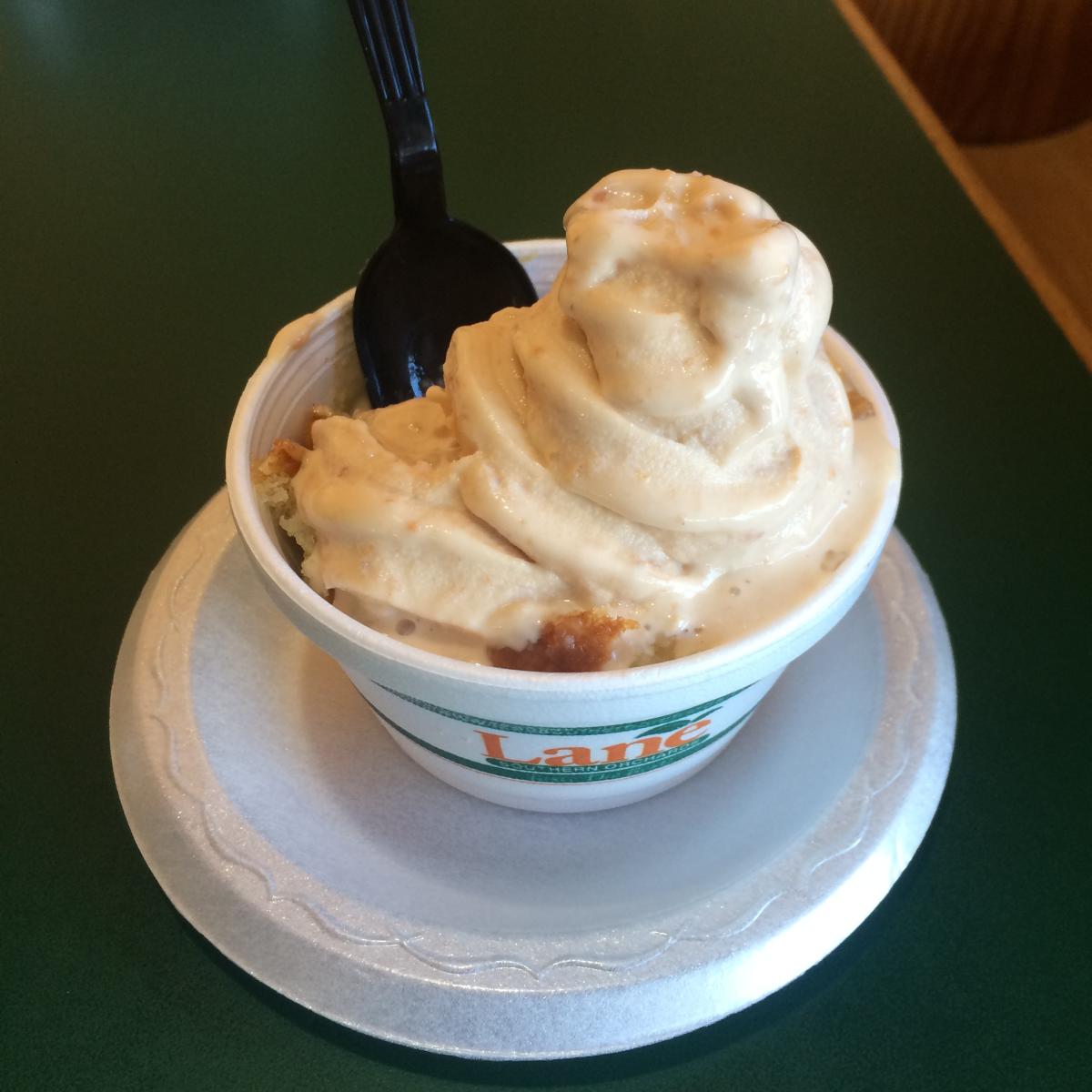 8. The Fudge
Squares of made-from-scratch peanut butter fudge as big as your head. Boom.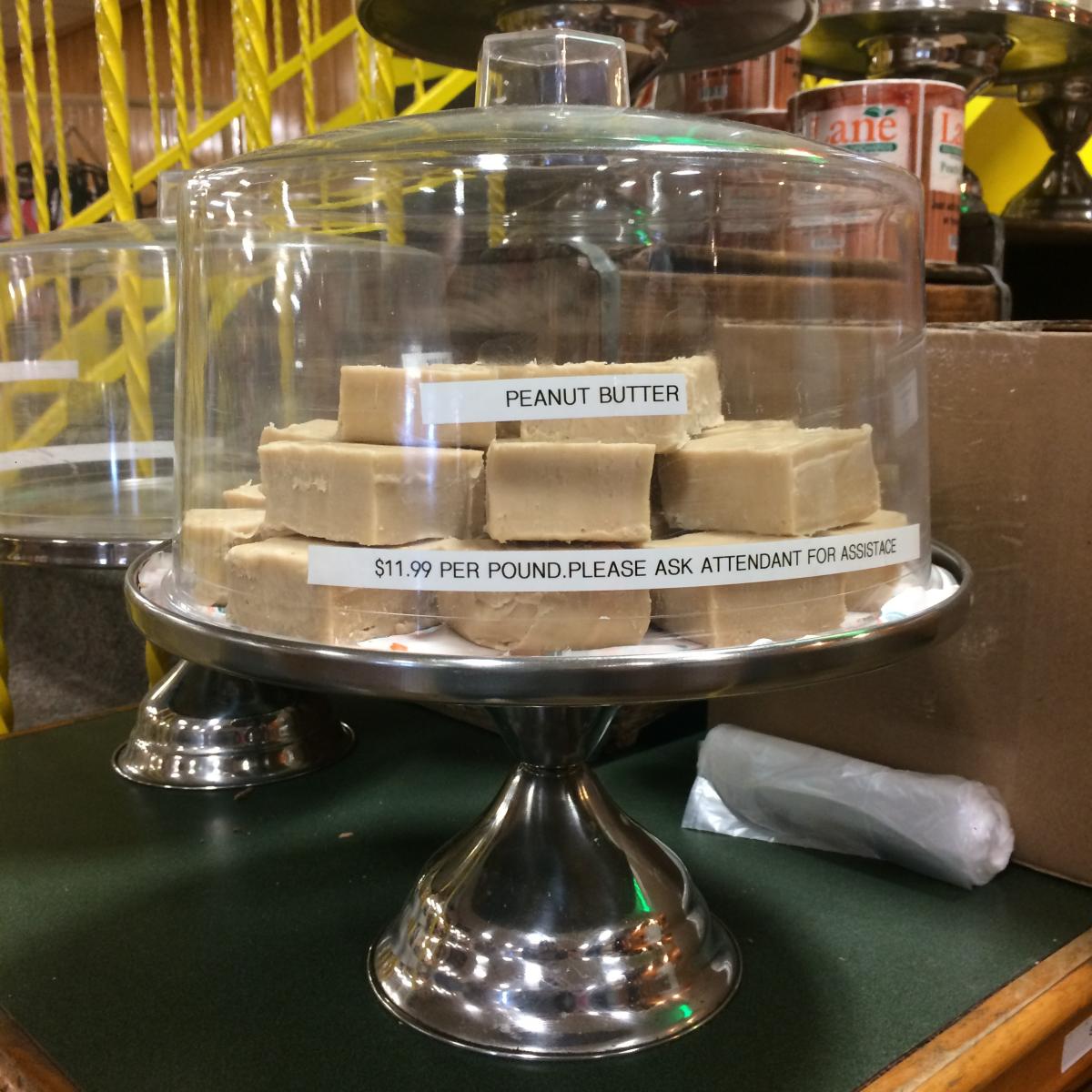 9. The Gift Shop
 Filled with everything from scuppernong wine and cinnamon pecan bread to tins of the most amazing peach-scented hand balm I have ever slathered on my mitts, this bustling little shop puts the Old Country Store at Cracker Barrel to shame.
10. Homegrown Goodness
Don't forget that Lane's is a working farm, so there's always a peck of just-harvested produce, canned and frozen goodies, and other edible sundries on-hand. A sample of some of the seasonal finds I spotted: local apples, pumpkins, tomatoes, yams, pecans, and peanuts.