View southern mansions, streets lined with cherry trees, and pink bows galore during a Cherry Blossom Riding Trail Tour through the historic district of downtown, mid-town, and north Macon. The highest concentration of trees are seen in these specific areas. Here's a glimpse into the tour. 
Downtown Visitors Center
Beginning at The Downtown Visitors Center, the tour allows guests to see beautiful blossoms throughout Macon.
Otis Redding Statue at Gateway Park
Legendary musician Otis Redding is memorialized in a life-size statue at beautiful Gateway Park, trailhead of the Ocmulgee River Heritage Trail.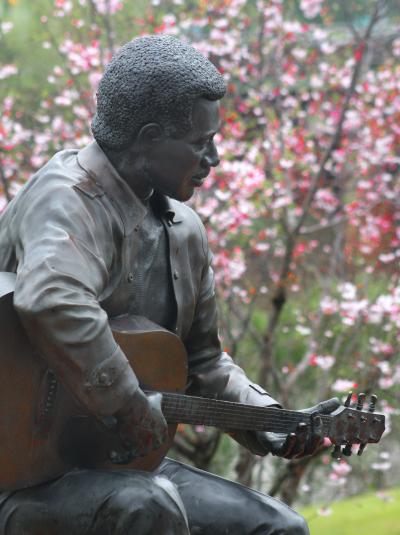 Rose Hill Cemetery
Opened in 1840 through the efforts of Simri Rose, for whom it is named, Rose Hill Cemetery is a landmark of the historic city of Macon, Georgia. For fans of the Southern Rock style of music that burst onto the national scene during the 1970s, Rose Hill Cemetery is best known as the burial place of Duane Allman and Berry Oakley of the Allman Brothers Band.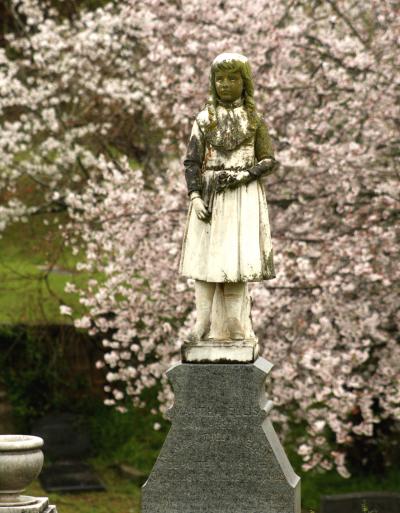 Wesleyan College
In 1836, Wesleyan College was the first college in the world chartered to grant degrees to women. It's also the where the first sororities for women Alpha Delta Pi (1851) and Phi Mu (1852) were established.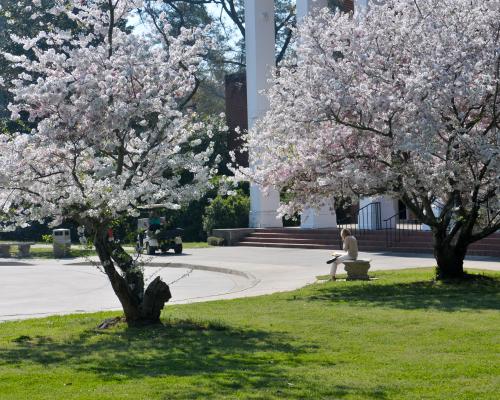 Wesleyan Woods
This neighborhood is the epicenter of the beginnings of the Cherry Blossom Festival. The Yoshino Cherry Trees were first planted here at the request of resident, Carolyn Crayton. She approached William A. Fickling, Sr. about donating the trees to beautify Macon. He agreed as long as she organized the planting. The work began in 1973 with 500 trees in the Wesleyan Woods neighborhood and along Oxford and Guerry Drive.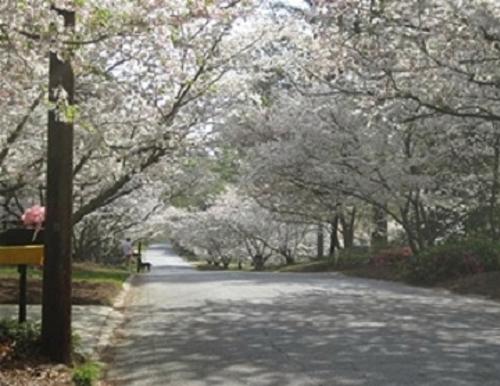 Fickling Farm 
This is the home of Macon's Yoshino Cherry trees! The Fickling Farm is where some of Macon's first Yoshino Cherry trees were planted and propagated.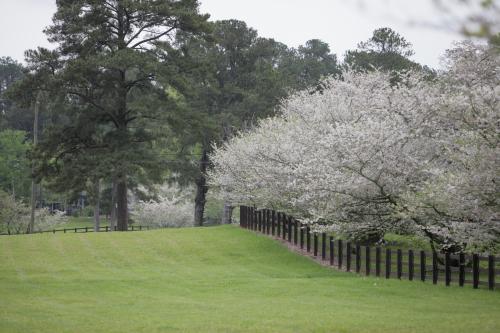 Call now and reserve your spot to see these beautiful blossoms in person!
Tour Information:
Tour Admission: 
Adults..................................$25
Children (12 and under)......$22
Military Rate/ Senior(55+)...$22
Macon Resident..................$22
Tours run: 10:30 a.m. and 1:30 p.m. and are approximately 2 hours long
To book your tour, contact Rhonda Okurowski, Director of Tourism, at rokurowski@visitmacon.org or 478-743-1074.
For additional information about the International Cherry Blossom Festival, visit cherryblossom.com.