This is your guide to all things Macon music. Visit its music museums and historic homes, check out...
---
The 2022 GABBAFest is here and that means Allman Brothers fans from around the globe are gathering in Macon! 
When you make your trip to Macon, you have to make a stop at all of the places that were significant to the band.
Here's a list of 5 cool key places you must visit if you're an Allman Brothers fan or simply a music history lover :
Of course, this soul food stop is a must for any fan of the band. This is where the band was fed and developed a lifelong friendship and bond with Mama Louise. While Mama Louise has retired, there is still a dedicated team of cooks working hard to keep the tradition going: gathering with your friends to eat delicious soul food after a long night of dancing! The restaurant was named one of the top five meat and three joints by the Wall Street Journal in 2016 and "Georgia's Most Iconic Restaurant" by Thrillist.com in 2015.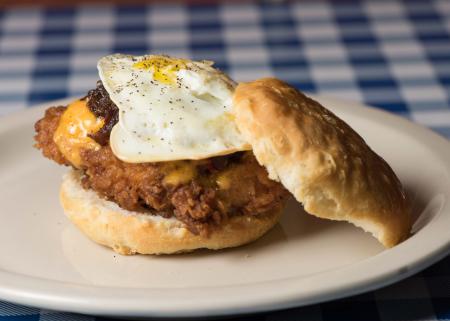 2. The Robert McDuffie Center for Strings of Mercer University at 315 College Street
This beautiful white columned building is the new home for The Robert McDuffie Center for Strings, but it is also where the band's first self-titled album was photographed in 1969! To learn more watch the quick video below! 
"Founded in 1840, this scenic cemetery bordered by railroad tracks on the banks of the Ocmulgee River provided artistic inspiration for the Allman Brothers Band in their early years, as immortalized in their songs "In Memory of Elizabeth Reed" and "Little Martha. Today, ABB founding members Duane Allman, Berry Oakley — and now Brother Gregg Allman — are interred side-by-side in this beautiful resting place, which is listed on the National Register of Historic Places. Also worth seeing is the Bond Monument, where the Allman Brothers Band took one of their iconic first album photos, the "Little Martha" statue and the grave of Elizabeth Napier Reed." -- Macon Music Trail.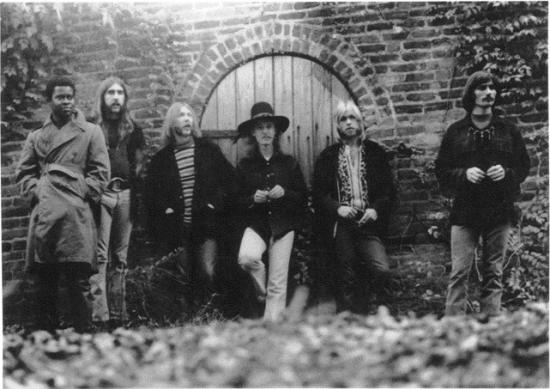 This recording studio was used by the Allman Brothers Band for three albums and for Gregg Allman's solo album Laid Back and Dickey Betts's solo album Highway Call! Capricorn Records became a hub for southern rock that saw legends record there such as the Marshall Tucker Band, the Charlie Daniels Band, Wet Willie, Elvin Bishop and many others. Now you can browse through digital Capricorn albums and see memorabilia at their interactive museum. They also offer studio tours so you can even see the historic and restored Studio A!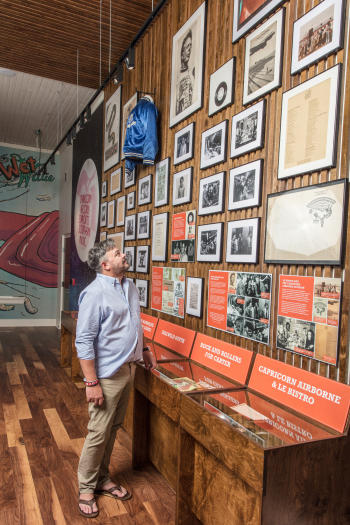 5. The Allman Brothers Band Museum at The Big House, 2321 Vineville Avenue -
The ultimate destination for all things Allman Brothers! The Allman Brothers Band stayed here with their friends, families, and roadies from 1969-1973. It is the house where many of the band's hits were inspired. Explore the band's connection to Macon and how they changed the face of music at The Allman Brothers Band Museum. "In addition to displays, archives and exhibits of historic materials, instruments and music memorabilia related to the Allman Brothers Band and their music movement, there are recreations of the original rooms that once housed Duane Allman's bedroom, Berry Oakley's daughter Brittany's childhood bedroom and the "Casbah" music room, where music was made and listened to in a boho-vibe sunroom." - Macon Music Trail.