Ghost and ghouls, witches and spirits in the night
Macon is said to be a pretty haunted place, full of eerie stories and folklore chilling enough for even the biggest paranormal enthusiast. Travel through our historic streets learning of the spooky tales and happy haunts that call Macon home, too. This October is full of hair-raising activities that you dare not to miss. Here is your ghostly guide to all-things spooky during your stay in Macon. – Don't say we didn't warn you.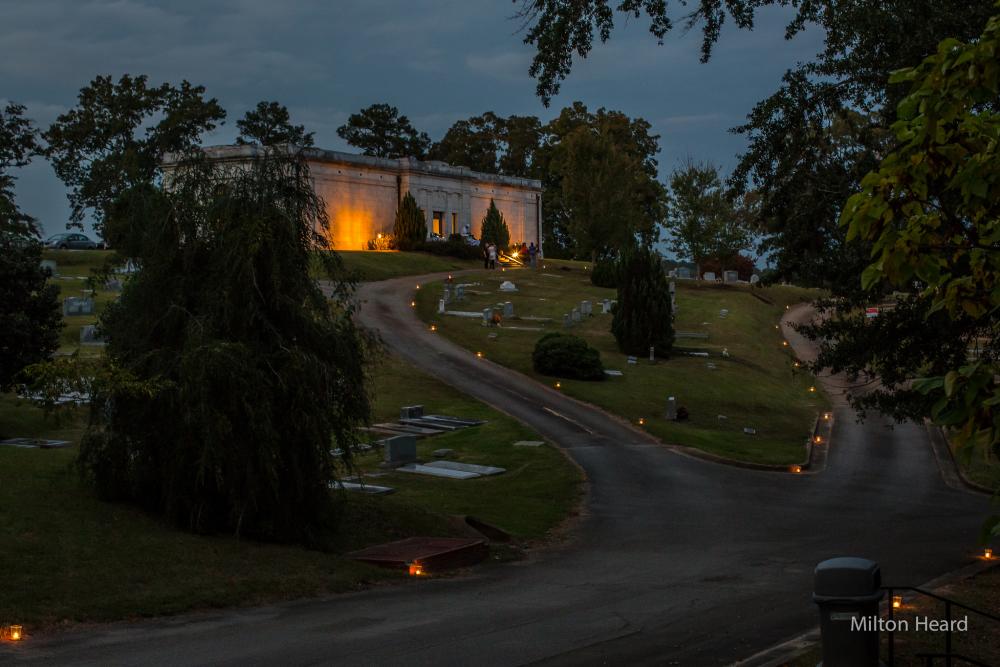 Spirits in October
October 18-21 & 25-28, 6-8:30 p.m.
Are you looking for a chilling good time this Halloween season? The Spirits in October stroll at Historic Riverside Cemetery and Conservancy  is about to be unearthed. Stroll among a Victorian rural garden, an oasis of greenery and calm in the midst of a bustling, modern Southern city.
In one of Georgia's most exclusive underground clubs, you will learn many secrets and stories of those buried there. This one-hour guided tour puts a human face on history for hundreds of visitors who enjoy seeing actors in costume at graveside bringing history to life.
The Last Nevermore Hills Haunted Trail
October 19, 20, 26, 27 & 31
Nevermore Hills is the most terrifying haunted trail in Middle Georgia and one of the area's most popular haunted attractions. Located next to the Museum of Aviation on a piece of property owned by the foundation is the sixth and final year of the Nevermore Hills Haunted Trail.
All proceeds raised by the trail go to support education and operations at the museum. If you are in for a fright this Halloween do not miss this horrifying experience. Last year, there were more than 2,000 people who visited the trail.
The Riding Dead
October 24, 6-8 p.m.
Ride if you dare! It is time for the scariest bike ride of the year. This spooky tour will take you to some of Macon's most infamous haunts. Visit Macon has teamed up with Bike Walk Macon to feature pit stops of some of the city's most haunted places.
You'll see majestic architecture and learn about some of our most impressive historic landmarks and you might even encounter the mischievous and mysterious spirits that are said to dwell here.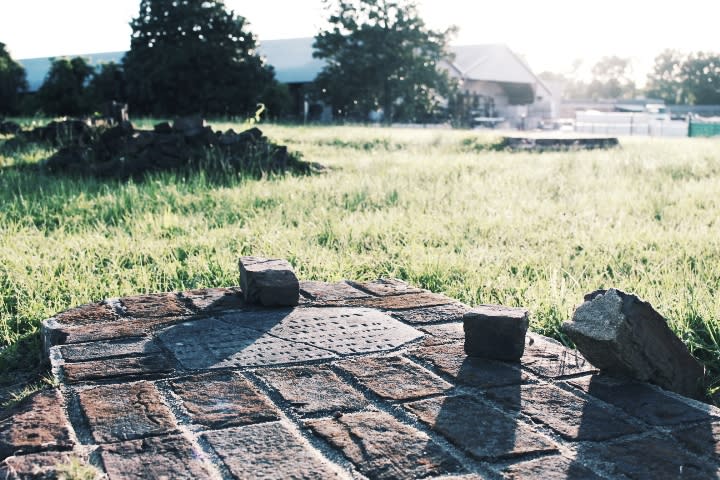 Spanning approximately four acres, some of Macon's first citizens are buried in this hollow ground. The Old City Cemetery, located on the corner of Cherry Street and 7th Street, operated from 1825 to 1840 as Macon's first municipal burial site. All of the graves face east to receive the first casts of light at daybreak, an old 19th century tradition.
Be careful where you step. Where there are hundreds of internments, only a handful of headstones still remain today. Once a forgotten gravesite, overgrown and falling apart, the grounds are now maintained. Many of the headstones have been destroyed by vandals, or left to dust when the historic site was decommissioned by the city two centuries ago.
Today visitors are able to walk the grounds, passing through the original gateway and pay homage to some of Macon's earliest residents. Photographs are permitted. Daily hours are sunrise to sunset.
Halloween Double Feature
October 26
Nosferatu (1922) at 7 p.m.
The Cabinet of Dr. Caligari (1920) at 8:45 p.m.
Two cult classics! F. W. Murnau's legendary German silent film so viscerally terrified a generation of moviegoers that they were convinced its key actor actually was a vampire, and its innate creepiness still holds up nearly a century later. Meanwhile the slightly older, enduringly popular, and massively influential Caligari turns terror into an art form, and even today holds the audience in its sweaty palm right until the infamous surprise ending.
If you are in for a treat with all the tricks this year, do not miss this one-night-only event. Set at the historic Grand Opera House, patrons are invited to watch these two icon, yet startling films. Built in 1884, the opera house has a haunting past of its own. Most notably when a former executive director took his own life in the theater. Today, people catch glimpses of Randall sitting in his favorite theater chair or turning on all the lights after closing.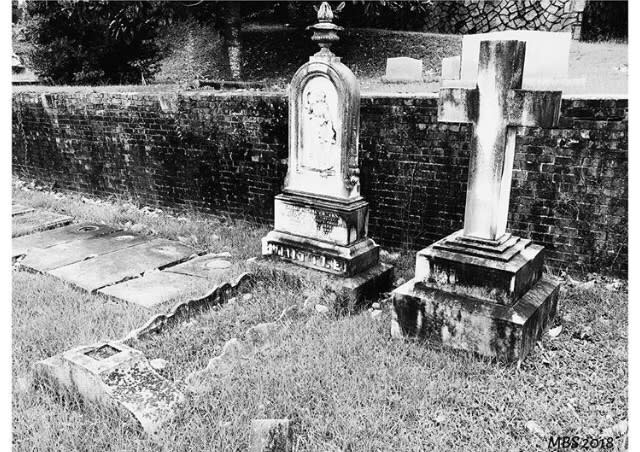 Like most cemeteries of the Victorian era, this burial ground established in 1840 was built like a park. Meander through the 80-acre Rose Hill Cemetery located along the banks of the Ocmulgee River. Notice the narrow roadways originally designed for horse and carriage and the 19th century headstones that adorn this hallowed ground.
Now on the National Register of Historic Places, find the final resting place of Allman Brothers Band musicians, United States senators, governors and 600 Civil War soldiers. Today, Rose Hill is a favorite place among joggers, photographers and dog walkers. Photography is permitted. Daily hours are sunrise to sunset. Limited handicap accessible.
Pumpkin Night Walk and Carving Competition
October 27, noon to 4 p.m. & 7-8 p.m.
The Ocmulgee Mounds National Historical Park wants to see your creative designs. Bring a pumpkin to carve and enter into the family-friendly contest. Winning pumpkins for each age group will be announced and displayed at the start of the Pumpkin Night Walk that evening.
All other pumpkins will be lit and on display along the path to the Earth Lodge. Even if you do not want to participate in the contest, feel free to carve one for the Pumpkin Night Walk display. The organization will also have paper bags for you to create luminaries for the event.
Pumpkin carving will take place noon to 1 p.m. and 2 p. m. to 4 p.m.  outside of the Visitor Center. Winners will be announced at 6:55 p.m. on the front steps of the Visitor Center. All pumpkins will be on display beginning at 7 p.m. on the path to the Earth Lodge during the Pumpkin Night Walk.
Rules are as follows: You must purchase and bring your own pumpkin. Please carve off the top and empty your pumpkin before you bring it to the event. The organization does not have the capacity to dispose of all the pumpkin was
The Earth Lodge and Visitor Center will be open during the event. However, gates to the park will close at 5 p.m. as normal and will reopen at 6:15 p.m. for the Pumpkin Night Walk. The walk begins at 7 p.m. and will finish by 8 p.m. This is a free event.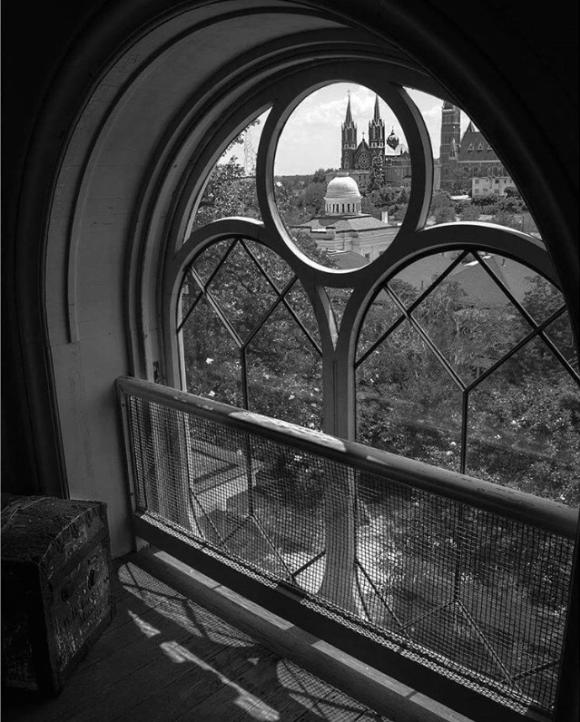 Legends and Lore Tour
October 30, 6-9 p.m.
Since the Georgia Trust acquired this landmark in 1978, consultants, staff, workmen, and even visitors have told of spine-tingling experiences ranging from odd sounds, to mysterious problems with lights and doors, and to actual sightings of apparitions. Although we traditionally have been reluctant to speak of these events we are once again ready to share them with the public.
As with most Behind the Scenes Tours of Hay House, this specialty tour will feature areas of Hay House that are not accessible on the regular tour. The tour will also feature the original Spring House, located under the nearby Harris-Hall-Bennett House. The evening will be capped with wine and canapés in the historic Dining Room where board members and staff will be on hand to answer questions.
Please Note: The Georgia Trust is presenting what we hope is an enjoyable evening exploring the folklore of the house and does not warrant the truth or validity of any of the stories presented on this occasion.