A city on a hill is a thing that cannot be hidden. These were the words of Jesus in his Sermon on the Mount, and rather famously borrowed some centuries later by Puritan leader John Winthrop. In 1630, the future governor of Massachusetts paraphrased the sermon's sentiment as words of encouragement for his fellow pilgrims seeking to carve out a "new world" in America, telling them "We shall be as a city upon a hill, the eyes of all people are upon us."
In Macon, our "city on a hill" is no doubt our churches – people say we have more of them per square capita than any other city in the U.S. Whether that can be quantified is almost beside the point; what is as plain as the star on a Christmas tree is when it comes to houses of worship, we are blessed with a plentiful selection.
Certainly all are exquisite in their own unique way, but few shine brighter than St. Joseph Catholic Church on Poplar Street. Taking up an entire city block at the crest of the College Hill Corridor, the circa 1889 church is nothing short of, as the scripture reads "the light of the world." With 67 stained glass windows, handmade in Munich more than a century ago and telling the story of the Holy Family, St. Joseph quite simply glows from the inside out, particularly at midnight each year on Christmas Eve.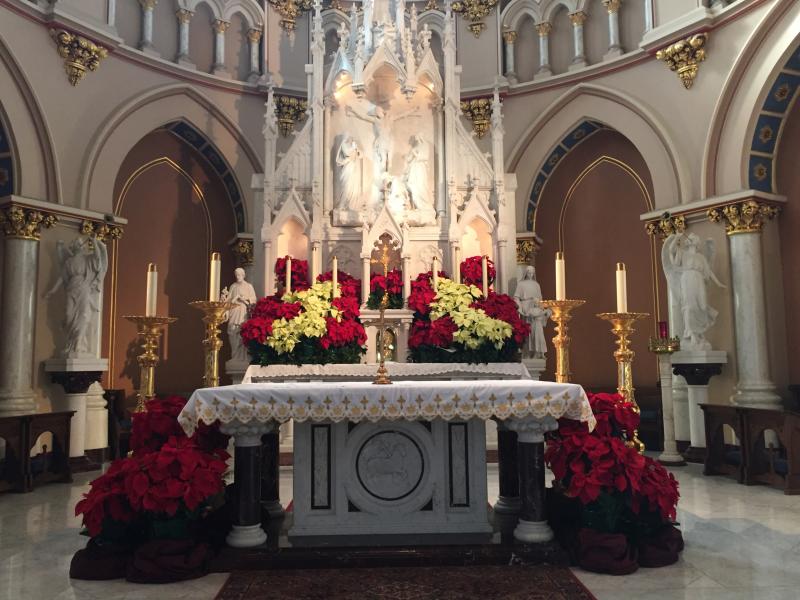 Every year, hundreds of Catholic and Protestant worshippers alike flock to "the mother church of Catholicism in Middle Georgia" for Midnight Mass. A sacred vigil that dates back to beyond the 4th Century in the Catholic faith, Midnight Mass is traditionally held when Christmas day begins and is by and large the most popular mass in the world. It's one of three masses that celebrate the Nativity, and is depicted in a 5th Century Latin hymn as "When the midnight, dark and still, wrapped in silence vale and hill: God the Son, through Virgin's birth, Following the Father's will, Started life as Man on earth."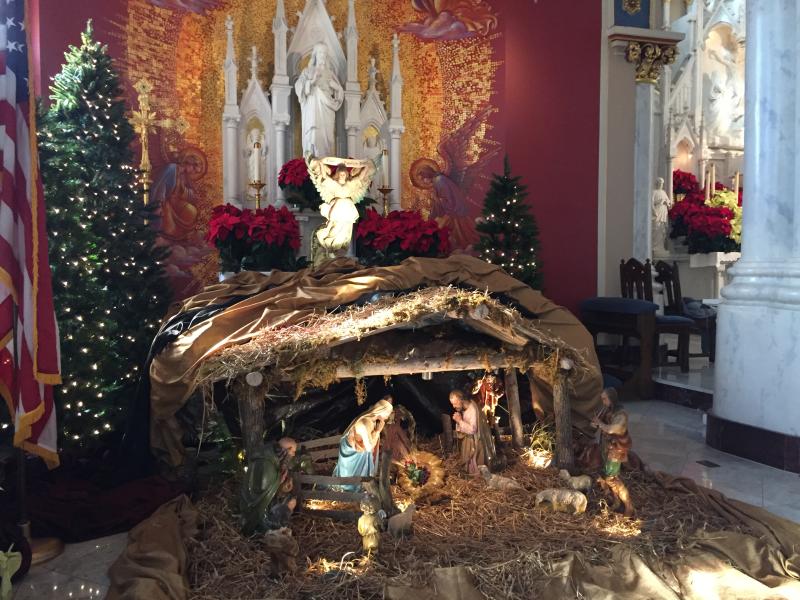 In Macon, where towering steeples and majestic spires define the city skyline far more than office buildings or high-rise apartments, St. Joseph at midnight on Christmas Eve provides a particularly bright, if not poignant, beacon.
Though certainly the church's architectural beauty and rich history are part of the allure to non-Catholics like myself, I think the real draw is the message of hope that "cannot be hidden." That's the true message of Christmas, isn't it? That despite the troubles that visit us and no matter what burdens our hearts bear, we need only the offer of hope and the promise of faith to see us through. And a little light to show us the way.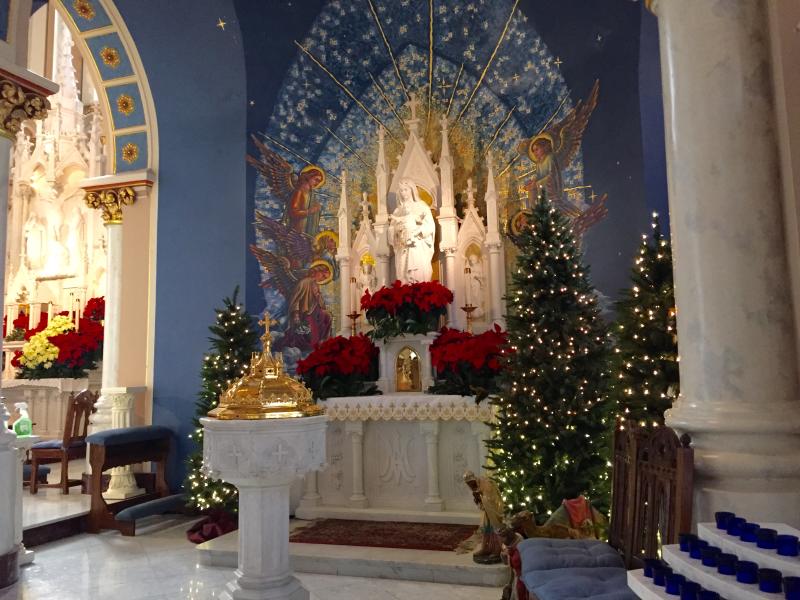 Masses are scheduled at St. Joseph's Catholic Church for 4:30, 6:30, & midnight on Christmas Eve and Christmas Day for 8 am, 10 am, and 5 pm. The historic church is located at 830 Poplar St, Macon, GA 31201.