Macon has several events happening in celebration of Black History Month. From African American films and performances to hands-on projects and workshops, we have something for everyone. In addition to events, Macon has a plethora of African-American history. Highlighted below are some opportunities to celebrate and educate yourself about Black History at the same time.
Celebrations/Events
The Douglass Theatre is named after Charles Douglas, Macon's first African-American millionaire. In the 1920s, The Douglass was the premier movie theatre and variety entertainment hall open to African-American citizens in Macon. It hosted music greats such as Ida Cox, Bessie Smith, and Ma Rainey, along with comedy stars. It also ran feature-length films and serials. By the 1960s, the theatre hosted Little Richard and James Brown.
During the month of February, the Douglass is hosting a free Black History Month Film Series every Friday night at 7:30 p.m. February 17's film will be Fences, and on February 24 the film is I Am Not Your Negro. See their full event list here.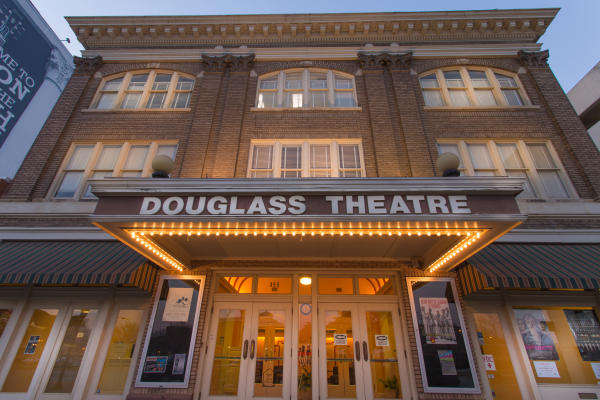 The Tubman Museum
The Tubman Museum was founded in 1981 when Father Richard Keil made a down payment on a former warehouse in Downtown Macon. He named the space for Harriet Tubman, the "Black Moses," who led hundreds of slaves to freedom. In 2015, the museum moved from an 8,500-square-foot space on Walnut Street to its current 49,000-square-foot space on Cherry Street. It is now the largest museum in the nation dedicated to educating people about the Art, History, and Culture of African Americans.
The Tubman museum host exhibits from local artists, an Inventors' Gallery, several traveling exhibits, and other pieces. My favorite is its signature mural which details the voyage "From Africa to America." This 55-foot long oil and acrylic painting also features captions that educate and explain the trials and tribulations of African Americans from past to present.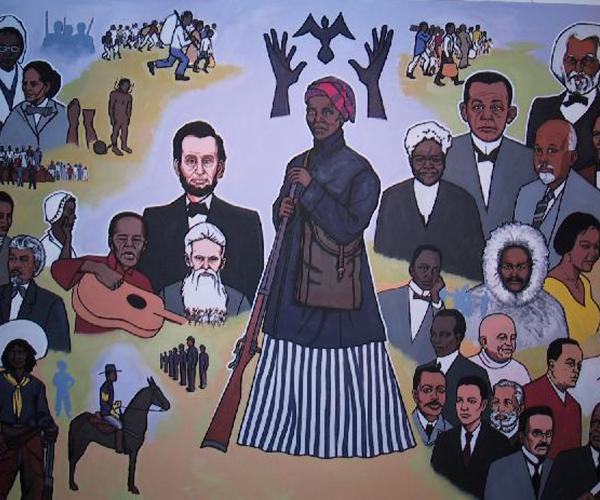 Several events are happening throughout the month in celebration of Black History. An ongoing event is a Color Contest for K-5 students to show what Black History Month means to them. Other events include an Underground Railroad Workshop on February 21 and a Quilt Making Workshop on February 23. Click here to view their event page.
More African American History
Rosa Parks Square/Cotton Avenue
Rosa Parks Square is on the corner of Poplar and First Streets. Named after the Civil Rights activist, the square features benches, foliage, and a view of Downtown Macon. Throughout the year, the square hosts events put on by Mercer University and other local businesses. The space is known as a place for reflection and respect. Fun fact: Rosa Parks' birthday was February 4. 
Cotton Avenue is historically known as Macon's African-American business district. It begins at Rosa Parks Square and ends at Mulberry Street. It now features several local businesses, such as salons and clothing stores. The Cotton Avenue Coalition is comprised of community partners and has been formed to preserve, revitalize, and celebrate the Cotton Avenue District. Come visit these two historic places and take part in Macon's African-American history.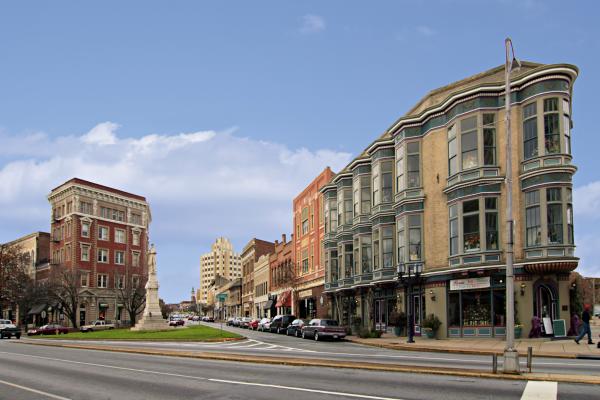 Macon's history would be incomplete without mention of Otis Redding. Redding moved to Macon when he was two-years-old and began his career singing in the choir at Vineville Baptist Church. He also entered competitions at the Douglass Theatre talent show. Later, Otis joined Johnny Jenkins and the Pinetoppers. A trip to Memphis, TN ended with Otis recording "These Arms of Mine" (1962). Several hit songs and international concerts later, this soulful singer was among the biggest box office hits of any touring performer of his time. His career came to an abrupt end in December 1967 during a fatal airplane crash.
Today, Otis Redding's life-size statue sits at Gateway Park. The park has a grassy area which overlooks the river and makes for a beautiful view. His family also operates the Otis Redding Foundation's Mini Museum at 339 Cotton Avenue. The museum showcases Mr. Redding's accomplishments and awards, including winning multiple Grammys and being inducted into the Georgia Music Hall of Fame and the Rock and Roll Hall of Fame.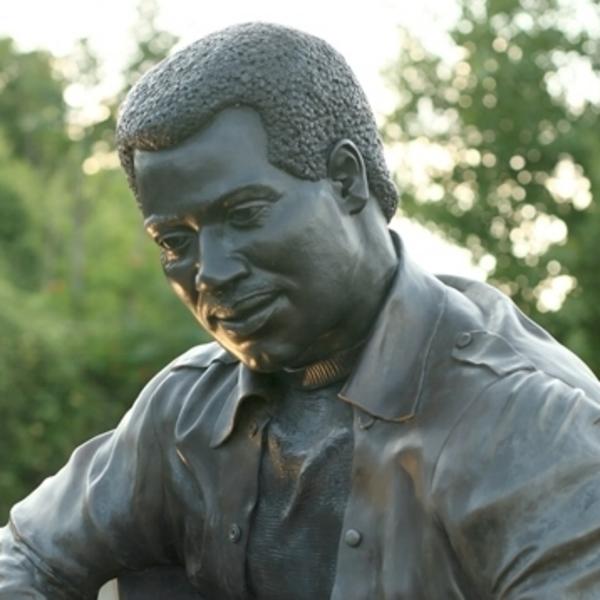 Take some time this month to learn about and appreciate the Black history and culture of Macon, Georgia. See our African-American page to learn more.