The Emerson building was built in 1854 for Dr. Emerson, a dentist from New Hampshire. Emerson hired architect Griffith Thomas of New York to construct this three story brownstone building, which features arched Italianate windows with decorative glass panels, walnut railings & banisters, and beautiful wooden floors throughout each level.
The Emerson building has been a staple of Mulberry Street for nearly 162 years.  Rear rooms on the second floor were used as offices by Dr. Emerson, and the third floor as his living quarters. The building has been used continuously as dental offices. Later, it also became the office of Dennis & Dennis Architects. Stores occupy the first story.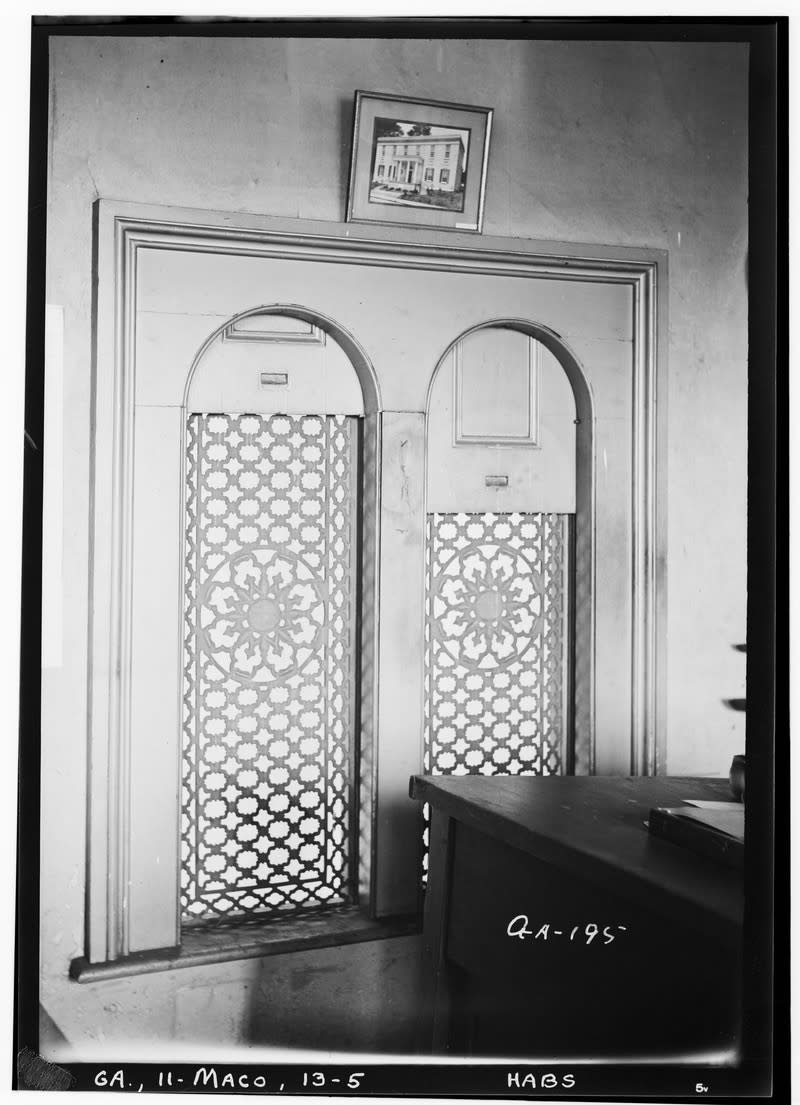 The 23 foot wide building was later occupied by Dr. W. P. Holmes, and later by his son, Dr. W. B. Holmes, both dentists. The Emerson building became a Georgia certified historic location on June 21, 1971. This location is a protected historic place because of the historical significance relating to Health Care. Emerson-Holmes Building was nominated as a historic location by State Government based on Event, Architecture/Engineering and its significance in Architecture, Social History.
The Emerson Building is located in Downtown Macon at 556 Mulberry Street.