June marks the beginning of African American Music Appreciation month, originally proclaimed Black Music Month by President Jimmy Carter on June 7, 1979 and later given its' current name by former President Barack Obama in his 2016 proclamation. Macon is excited to celebrate and participate in such a strong musical heritage the entire month of June! Here are some things to do.
First Friday & Otis Redding Exhibit Opening(June 1)
To kick off the Tubman Museum's month of activities & events, the Museum,Visit Macon & The Otis Redding Foundation invite you to a reception to celebrate the re-installation of the exhibition "The King of Soul: Otis Redding in Photographs. 

From 6 - 8 p.m., enjoy a funk & soul dance party in the Tubman Rotunda with DJ Chris Logan & Brother Kwamé. It's free for museum members & $5 for general admission.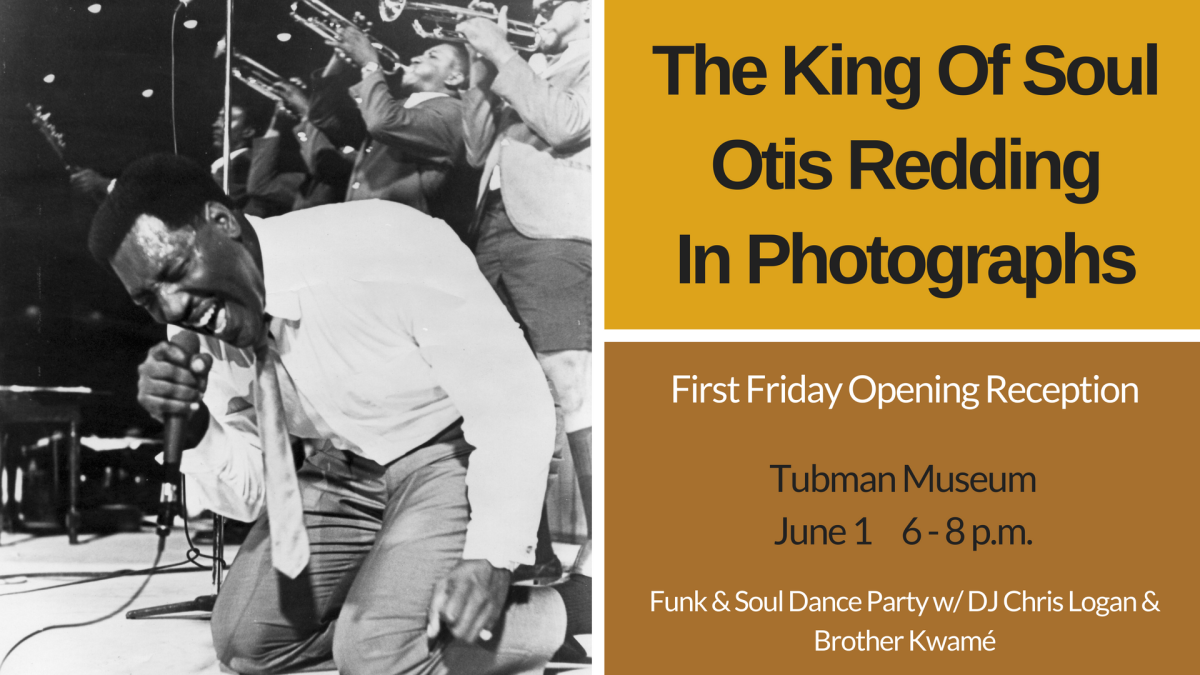 Macon The Stage Talent Expo "Lyrical Canvasses"(June 8)
Enjoy & Experience! Performing Arts Showcase: comedy, song, dance, spoken word and music. To reserve your tickets, click here.
Family Health & Wellness Day(June 9)
Join us in celebrating the amazing health and wellness resources at Tattnall Square Park from 8 a.m. – 12 p.m. We'll be celebrating Family Health & Fitness Day — an initiative of the National Recreation and Park Association — through activities like: yoga, zumba, family fit challenges, & more. You can participate by registering your family here. Admission is free!
Second Saturday Praise On The Plaza(June 9)
10 a.m. - African Drumming Circle with Brother Kwame (Free)
11 a.m. - 2 p.m. - Gospel Music Concert
11 a.m. - Children's Storytelling
12 p.m. - Sankofa Teen Initiative Presentation
1 p.m. - God's Great Joy: Macon, the Mountain Mover of Gospel Music
Learn about Macon's Gospel Music heritage. Singers Lena Horne, Little Richard, & Otis Redding all credit growing up singing in Macon churches as influences in their music. We'll discuss how Macon churches 1980's and 1990's helped shaped the sound of Gospel music for generations with regional gospel artists such as Reverand RL White and Reverand Timothy Fleming and founding groups including the Turner Allen Ensemble, the Interfaith Community Choir, the Mountain Movers, and the world famous Georgia Mass Choir. A panel of special guests will lead a lively discussion on Macon's Gospel Music roots. Admission is $5 for the entire day.
Make Music Day(June 21)
Make Music Day is a free celebration of music around the world on June 21. Launched in 1982 in France as the Fête de la Musique, it is now held on the same day in more than 800 cities in 120 countries.
Maconite, singer and songwriter, Gloria Stanley introduced the program to us, knowing our strong musical heritage and scene and we were excited to participate.
Thursday, June 21 Macon's Lunchtime Boogie is how we'll celebrate our first time participating in Make Music Day.   Macon's Lunchtime Boogie is free and will feature First Friday's – Macon Soul Spots performers. 
These performances will wet your pallet with soulful tunes at various venues.  Post and share pictures on Facebook and Instagram by using the hashtags - #MakeMusicDay, #MakeMusicDayMacon, #VisitMacon
Join, boogie, and enjoy Make Music Day in Macon!
Rookery  (Outdoor Patio) – No stranger to musical ties, enjoy live music and try one of their specialty name burgers, brews, and classic adult shakes  
Ocmulgee Brewpub (Outdoor Patio) – Enjoy a brew, burger, and more and boogie
Tubman Museum –Come and enjoy live musical performance and while you're here check out the Otis Redding Exhibit
Visit Macon (Brown Bag Boogie) – Bring your own lunch and sit in the theatre and boogie.
Jazz In The Courtyard(June 24)
This popular outdoor series continues as the front plaza comes alive with cool jazz for warm evenings. Event starts at 7pm & admission is free.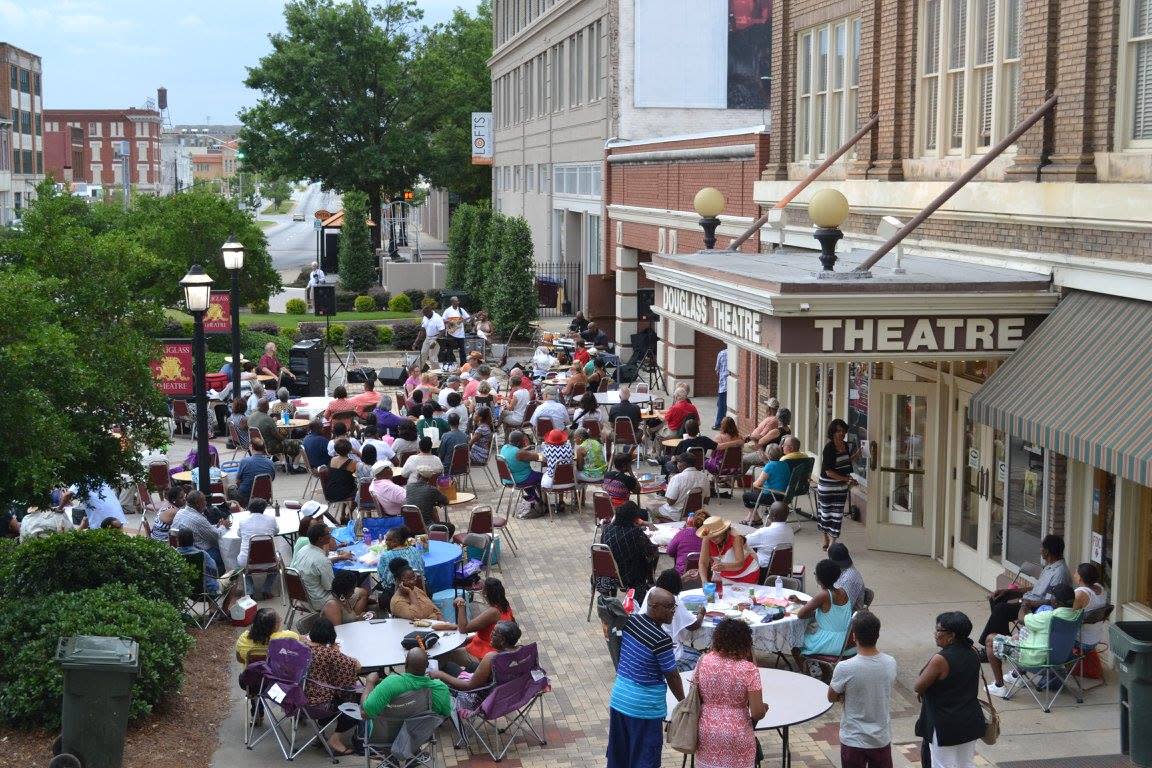 Motown & More(June 30)
Close out Black Music Month with the ultimate live tribute concert revue "Motown and More" at The
Douglass Theatre. Event starts at 7:30 pm. Admission is $25/ Advance and $30 at the door.
Street Beach - Music Month Finale(June 30)
A family-friendly event in celebration of the ending of African American Music Month at the Tubman Museum. This all-day event will include water activities, music provided by DJs, food trucks and live performances by local Indie Artists. Event starts at 3pm. Admission is $5.
Other things to do in celebration of AAMAM