Hispanic Heritage in Macon 
Information in this section was provided by Moises Velez, Founder of Macon's first Spanish Newspaper, ¿Qué Pasa?
Macon, Georgia boasts a deep-rooted history, marked by its vibrant and varied population. The Hispanic community encompasses individuals hailing from Spain and other Spanish-speaking nations. Historical records reveal the enduring Hispanic influence in central Georgia since the arrival of the Spanish Explorer, Hernando de Soto, in 1540. De Soto led the inaugural European expedition to the region now recognized as the state of Georgia. This endeavor culminated in the establishment of a trading post, facilitating interactions with the indigenous inhabitants. Although not without its challenges, the remarkable presence and accomplishments of Hispanics in Macon and the broader Middle Georgia area remain undeniable. 
Over the past four decades, Macon has experienced a profound Hispanic presence that has left an indelible mark. The evidence is tangible—through the proliferation of grocery stores, restaurants, insurance agencies, barber shops, newspapers, and a plethora of other enterprises, generating substantial revenue. These endeavors significantly contribute to the cultural tapestry and economic vitality of the community. 
The commemoration journey began in 1968 as Hispanic Heritage Week during the tenure of President Lyndon B. Johnson. Subsequently, President Ronald Reagan expanded this observance in 1988, spanning a month-long period from September 15 to October 15. This annual celebration, observed nationwide, honors National Hispanic Heritage Month. It serves as a dedicated time to pay homage to the historical legacy, cultural richness, and contributions of American citizens whose forebears migrated from diverse corners of the globe—encompassing not only Central and South America but also Spain, Mexico, the Caribbean, and other notable regions. 
Events!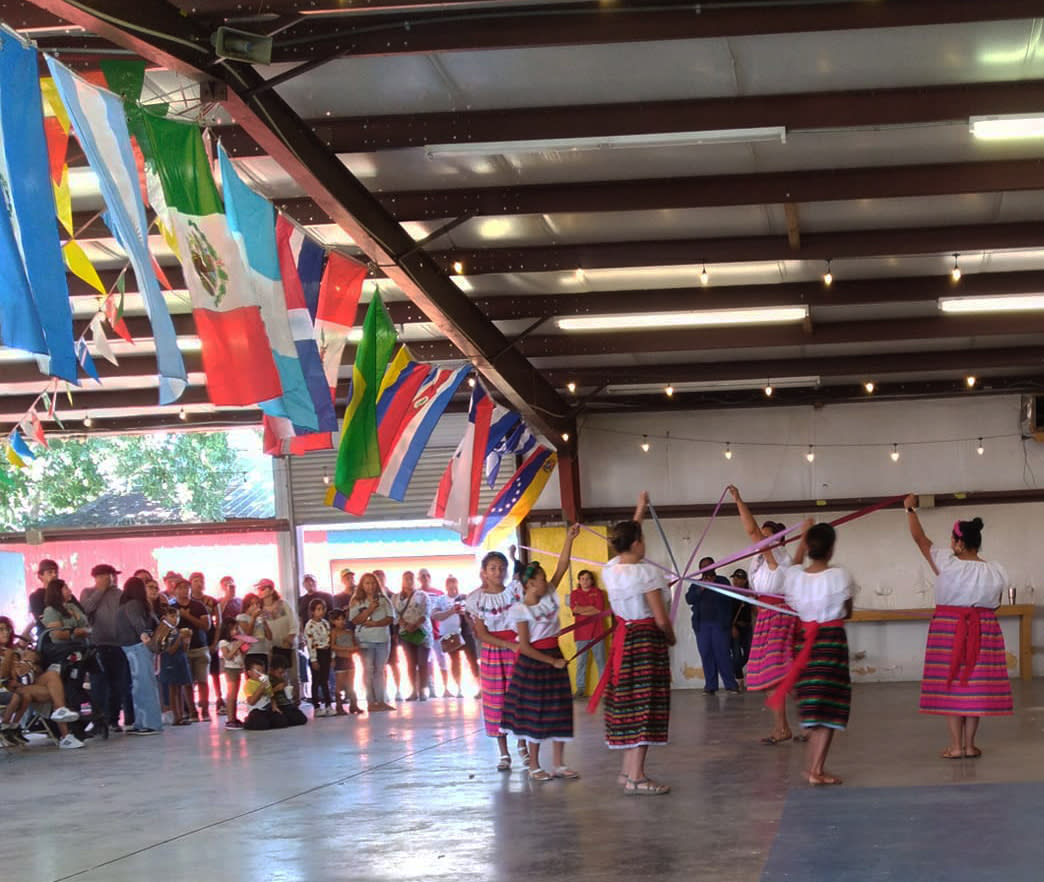 2023 Hispanic Celebration
October 1, 2023
Smiley's Flea Market: 6717 Hawkinsville Road, Macon, GA
This year's overarching theme, "Latinos: Cultivating Prosperity, Empowerment, and Advancement in America," encapsulates the essence of the celebration. An emblematic event, the newspaper ¿QuePasa? commemorates this occasion through a grand festival encompassing music, dance, culinary delights, and informative exhibits. The "2023 Hispanic Celebration" is slated for Sunday, October 1st, at Smiley's Flea Market, situated at 6717 Hawkinsville Road, Macon, GA 31216. Your presence is cordially welcomed as we join hands to revel in the diverse and culturally affluent Hispanic community of Middle Georgia. 
Macon-Bibb 2023 Hispanic Festival 
Rosa Park Square, 700 Poplar Street, Macon, GA
October 7, 2023
This festival is in the heart of downtown Macon and features many exciting events that are fun for the whole family! Live traditional music and dance will bring styles from various Latin American countries such as salsa, cumbia, merengue, and bachata. Then grab a bite of some traditional cuisine from the Hispanic and Latinx culture. From empanadas to ceviche and delicious drinks, your taste buds will explode! Over 25 vendors are expected to be at this year's festival which features products like handcrafted jewelry, colorful textiles, and more. Additionally, there are plenty of kid-friendly activities such as face painting, arts and crafts, games, and a few special guests from beloved animated characters. 
NOW AVAILABLE: Spanish-speaking van Tours Hosted By Visit Macon
In an effort to reach out to the growing population of Macon's existing Spanish-speaking community and an influx of Spanish-speaking visitors to Macon, Georgia, the tour is now permanently available on the second Friday & Saturday of each month. In the event that a group would like to schedule a tour outside of this monthly offering, visitors and/or planners are encouraged to call the Downtown Visitors Center at (478) 743-1074 to request availability or step-on tour guides may also be arranged for bus groups as well.
More events will be added as they are announced to this blog so be sure to check back for more information!