I cannot tell a lie: For me, it's been a minute since Christmas looked or felt or smelled or tasted or in any way resembled the most wonderful time of the year. Since I lost both of my parents in 2008, the holidays have been, shall we say, less than festive. It was my mother who made Christmas wonderful – she was like a big kid about it, and her joy was infectious. My brother is the same way. Even my dad and I – the "artists" in the family – couldn't mope for long around Frances Norwood at Christmas. She made it magical. And after Mama left me, I became a little Grinchy, with a downsized heart that longed for the Christmases I could never have back.
But then … Macon happened.
Like I always say, this beautiful city is my muse. My good angel. Somehow, Macon has managed to give me back my Christmas mojo! I don't know what it is about this place - if it's that crazy river, or the many steeples (Jessica Walden gets credit for that one), the exceptional people, or the echoes of greatness that resound like a Sunday choir (Otis, Little Richard, Sidney Lanier, Ferrol Sams…). Whatever it is, I've gone Christmas crazy. I am chalk painting, glittering, and bedazzling everything that isn't nailed down, and I put up a tree – a big ole Georgia fir – for the first time in 8 years.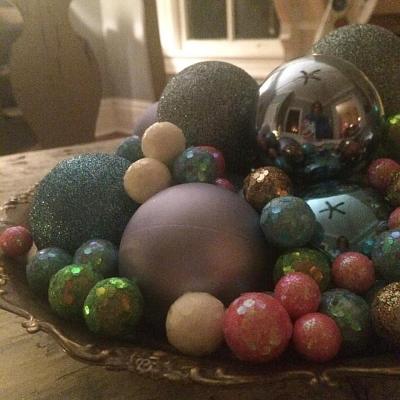 Now that my halls are all decked and the stockings are, quite literally, hung by my chimney with care, I am ready to hit the streets and share this magical feeling with my fellow Maconites. Luckily, my favorite city in the world has got us all covered. Here's a few of my favorite things happening this holiday season:
Save The Date
Friday, Dec. 2, 5-8 p.m.
A Santa's workshop showcasing the works of local artists - handmade ornaments, cards, scarves, gloves, turned wood pens, pottery, glass, paintings, photography, furniture, jewelry, and many other pieces.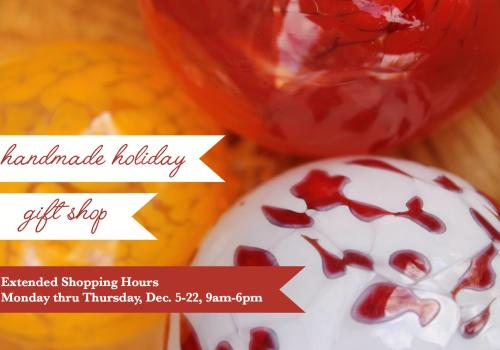 Now through Sunday, Dec. 4
Pictures with Santa, a Christmas cookie decorating workshop, warm cider and holiday sales at all the shops! Ho, ho, ho…who wouldn't go?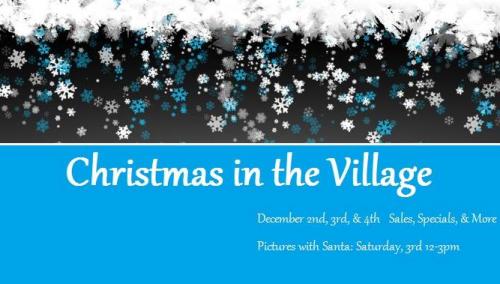 Saturday, Dec. 3, 9 a.m. – 3 p.m.
543 Plum Street
Plenty of family fun and shopping to be had! The Open Air Market will feature homegrown goods from local farmers, homemade goodies from food artisans, and handmade items from crafty folk!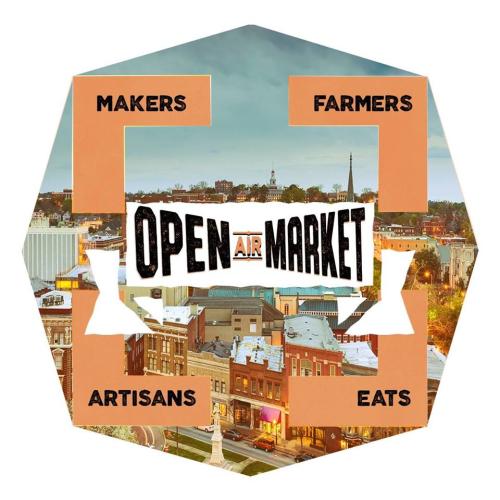 Sunday, Dec. 4, 3 p.m.
Downtown Macon
We all love a parade, and this one is an annual doozy. The theme is "A Merry Macon Christmas" and the parade will feature the usual jolly merrymakers: marching bands, floats of every size and shape, beauty queens, and of course, Santa. The Grand Marshall is Macon-Bibb County Fire Chief Marvin Riggins. Plan on coming early to enjoy lunch downtown or stay late and grab dinner after the last piece of candy has been thrown.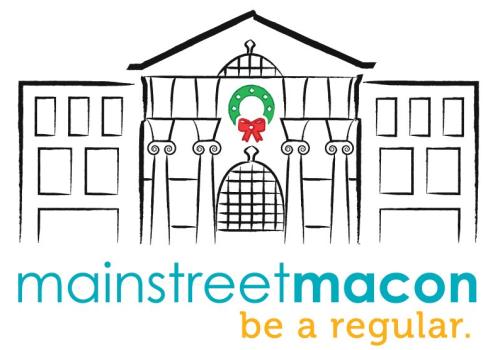 Sunday, Dec. 11, 4-7 p.m.
Sidney Lanier Cottage, 935 High Street
The annual holiday open house and bake sale is one of Macon's most delicious yuletide traditions! The event is free, but for 5 bucks, you can sample your fill of holiday sweets. All proceeds from the bake sale (made by local volunteers) benefit the event's host, Historic Macon Foundation. Carolers, nog, and more Christmas cheer than you can shake a stick at are cued up for this jolly event.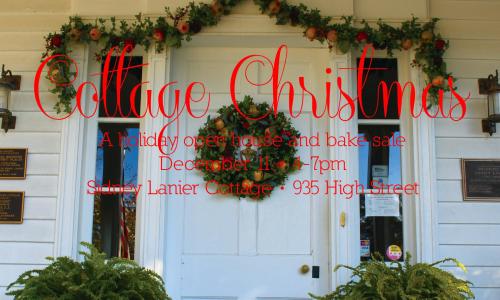 Saturday, Dec. 17, 4-10 p.m.
Rosa Parks Square, Poplar and First Street
Central Georgia's most swellegant family Christmas event! The festive freebies include hot chocolate, pics with Santa, carriage rides, caroling, and a classic holiday film in the park! The merchants of First Street will also open their doors for a little holiday retail therapy.
Sunday, Dec. 18
Hay House, 934 Georgia Ave.
No Southern-born young lady should go through life without sitting down to a proper tea table at least once in a grand old mansion - and they don't come any grander than the Hay House. The RSVP event is $25 per young lady (the price includes one adult), and includes holiday storytelling in the mansion's beautiful Music Room, a how-to demonstration in the dining room on holiday entertaining, Christmas crafting in the kitchen, plus a visit with Ole St. Nick.