Macon is celebrating National Travel and Tourism Week (NTTW) happening May 7 - 13!  This year's theme celebrates the faces of travel and the millions of travel and tourism professionals whose worthy contributions lead to the travel industry's continued success. Below are a few Macon CVB events and activities happening throughout this exciting week!
Macon CVB Staff Bike Ride (May 8) 
The Macon CVB staff kicked-off this week's celebration with a bike ride on Zagster bikes from the Macon Bike Share Program. Their route included Washington Memorial Library, NewTown Macon, Ocmulgee Brewpub, The Rookery, The Macon CVB, and The Tubman Museum.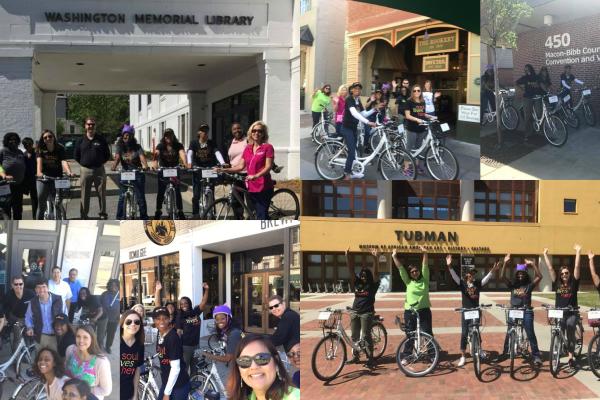 Visitors Center Photo Booths (May 8 - 13)
Stop by the I-75 or Downtown Macon Visitors Centers to take a selfie at our photo booths complete with photo sticks and an Instagram poster!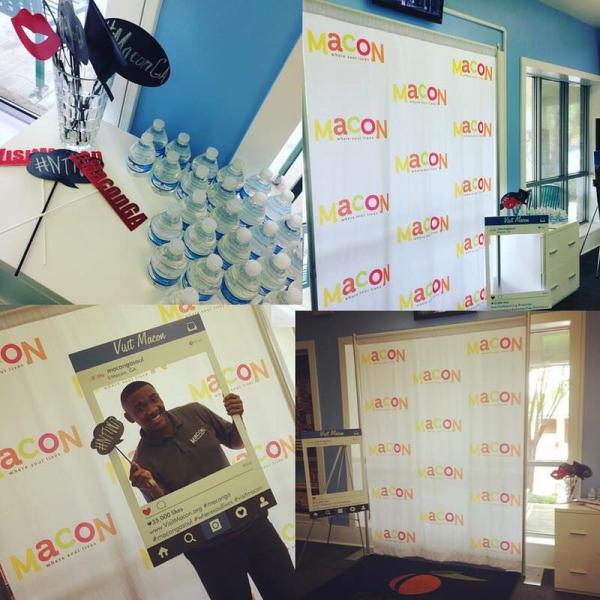 Free Guided Van Tours (May 10) 
See the sights that helped create this beautiful thing we call 'soul' on a free guided van tour of Macon! Tours are running Wed., May 10 from 10 a.m. - 4 p.m. every hour, on the hour. Seats are first come, first serve. 
Macon On My Mind Day (May 12) 
Head to the I-75 Visitors Center, located on I-75 at Mile Marker 179, from 10 a.m. - 2 p.m. to learn more about Macon, take photos at our photo booth, and enter to win a weekend getaway!