On almost any given Saturday in Macon, when the weather is good, you can cruise down Vineville Avenue and spot at least one estate sale sign nailed or stapled to a utility pole. You can practically set your watch by it. Weekend estate sales are definitely a thing here, especially in our beautiful historic districts. Local bargain-hunters, who I call "Macon pickers," will turn out in droves for an estate sale held or staged in a historic home – and not just for the treasures inside them.
I think people love the idea the show American Pickers has made so popular, the concept of "antique archaeology." It's not just the beautiful items and artifacts that matter to a true picker, it's the joy of the excavation process too – the thrill of the hunt.
Luckily, in addition to pop-up sales in private homes, Macon also has an antiquing trail that is a true picker's paradise. Here are three places where you can easily spend the better part of a day poking through piles, ambling from booth to booth, or simply window-shopping and dreaming of "new" old things to add to your home or collections.
Yesterday's Antiques Market
With more than 25,000 square feet of retail space and 125 vendors, it's easy to get lost in Yesterday's Antiques Market, located on Sheraton Drive off Riverside. But if you find yourself turned around, you need only to look up to get a bead on where you are. Signage throughout the shopping mall serves as a locator for the entire layout, which is divvied up into well-organized numbered aisles. Each also has a charming name that plays to the theme – most of them are Beatles song titles. Penny Lane, The Long and Winding Road…you get the idea.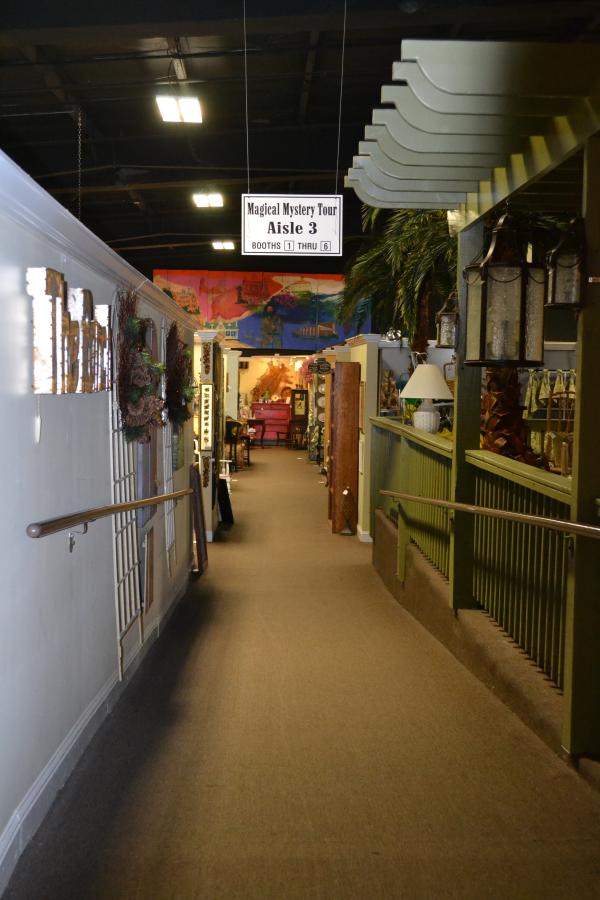 And don't be fooled by the name. Much, much more than just antiques, Yesterday's is jam-packed with something for everyone and every taste, including new pieces, Etsy-style handmade items, and priceless antiques. Mid-century revival, folk art, Americana, French Country, vintage eclectic and shabby chic furniture, accessories, art and even clothing can all be discovered here. And half the fun is in the looking alone – most of the booths are exquisitely styled.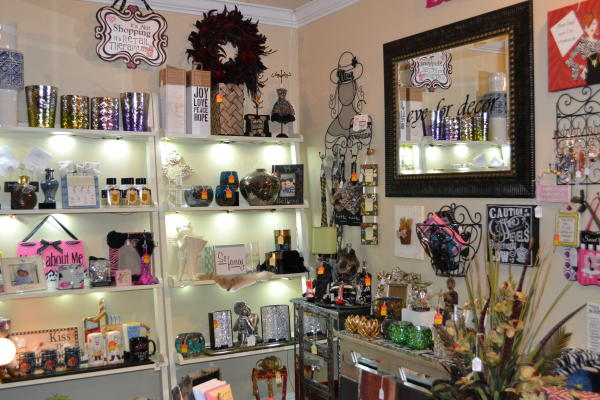 Yesterday's also carries the sort of accouterment a picker needs to have on-hand, including specialty wood care products and touch-up paints/stains.
Payne Mill Village Antique Mall
A word of caution right off the bat: If you happen to visit Payne Mill during high summer (read: July or August), go early in the morning or late in the day to avoid the sweltering heat. The place is seriously ginormous, with a couple of floors and there are only a few scant fans throughout. Meaning if it's 90 degrees outside, it's going to feel like 110 degrees inside the insanely well-insulated walls of the two connected buildings that house the place.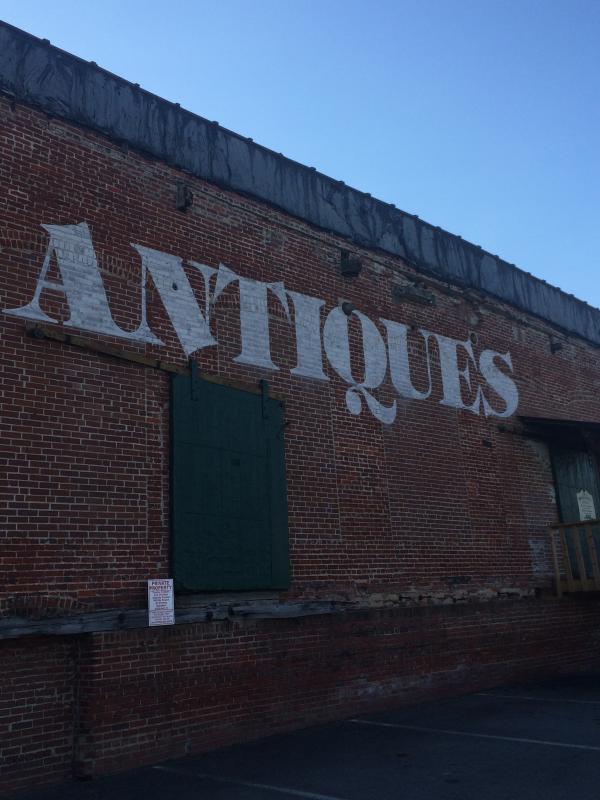 But then again, the funky space is part of the charm of Payne Mill, which is located on Rose Avenue, just off Vineville, and which consistently gets high marks and great customer reviews not only for the variety of collectibles and general selection but also for their outstanding customer service. Hundreds of dealer booths laid out in entire rooms, along aisles, and on staggered floors lend the feel of a true treasure hunt. And you can expect to find a true lagniappe of riches – from classic high-bred antique furniture and stunning chandeliers to delightfully offbeat original art and iconic religious piece.

If you're in the mood for homemade, authentic tamales, Southern fried chicken, barbecued ribs or boiled peanuts head to Smiley's. Just remember to save some of your pennies for shopping after you eat.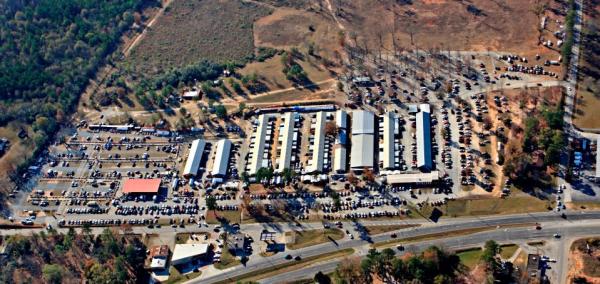 Located halfway between Macon and Warner Robins on Hawkinsville Road, Smiley's is more a true flea market than an antique mall. That means vendors are present and on-site in most cases, giving you the chance to negotiate prices – or at least attempt to.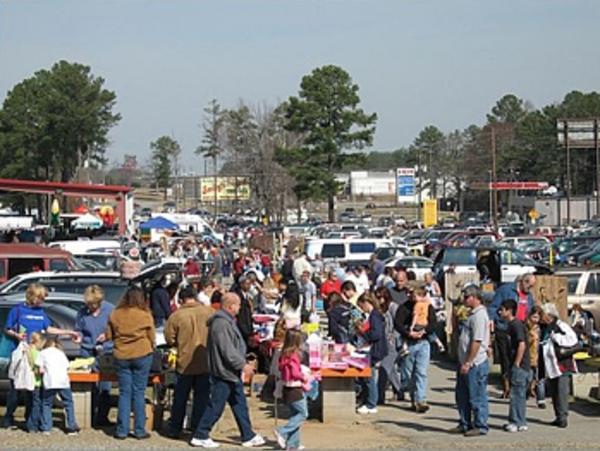 Smiley's is also one of the better-kept secrets of local antique vendors. I know of at least three local well-known wheeler-dealers in items of old who regularly scour Smiley's for bargains and one-of-a-kind trinkets, furniture and found pieces. Be sure to stop by the carousel with the kiddos before you leave.