Every year we make the same resolutions, but this year we're actually doing them. Really. We are. No excuses.
And we're doing them in Macon.
1. Exercise twice a week.
Walk. Run. Throw the frisbee to your dog. Macon has awesome outdoor areas to explore like Ocmulgee Natural Monument (with its six miles of hiking trails), Amerson River Park (with 180 acres of pristine forests, meadows and wetlands) and Lake Tobesofkee (with 1800 acres and 35 miles of shoreline). You can even just take a relaxing stroll in one of Macon's many community parks. You don't need a "Seven Minute Abs" DVD to burn those calories. Just step outside in Macon and start moving.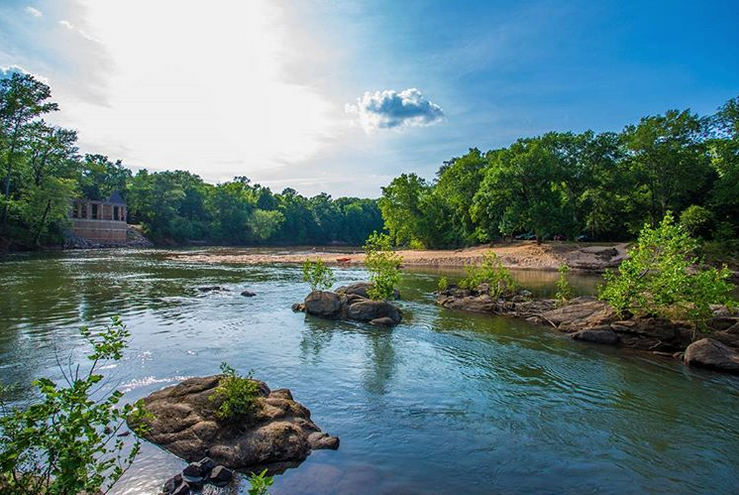 2. Read the new Otis Redding book.
Otis Redding: An Unfinished Life, released in 2017 to rave reviews, is the first book we're going to read in 2018. One of our favorite Macon music legends is a big reason why Macon is known as the place where soul lives.
3. Eat Better.
Macon's restaurant scene has exploded over the past few years and our city has a wealth of options when it comes to eating delicious, fresh food. Acaí bowls at Harp & Bowl. Seared Scallops at Dovetail. And we obviously can't resist one of the best burgers in the South according to Garden and Gun, the Rookery Burger at the Rookery. And if you want to spend a cheat day of one of our local brewpub/breweries like Ocmulgee Brewpub, Macon Beer Company, or Piedmont Brewery & Kitchen, we won't tell a soul.
4. Learn something new.
Macon's got historic homes and museums celebrating some of the most iconic names in American history. At the Tubman Museum, you can explore one of the Southeast's biggest celebrations of the art, history and culture of African Americans. The Otis Redding Foundation and Museum has great Otis artifacts and a gift shop you won't be able to resist. Allman Brothers Band Museum at the Big House brings to life the incredible story of the forefathers of Southern Rock. We're going to explore those and more Macon museums to learn so Mom will be proud.
5. Get festive at more festivals.
Macon's been called the "Festival Capital" for a reason. Macon's International Cherry Blossom Festival is world famous. Love movies? There's a festival for that. Love beer? There's a festival for that. Love Macon? Get to one of these festivals in 2018.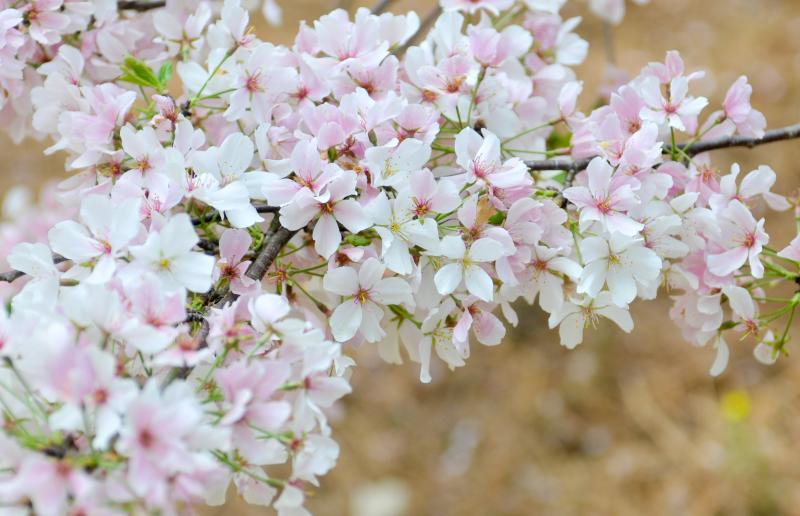 6. Spend time with family.
We have to get the work-life balance right in 2018. We're ripping the iPads away from the kids and taking them to do all 10 of these awesome family-friendly activities in Macon.
7. Sports!
Did you hear? Macon got a baseball team! And its name is the Macon Bacon. Did you hear? Macon got a football team! And its name is the Georgia Doom. YES. YES. A million times YES. We're getting season tickets to both.
8. Visit Macon
To accomplish any of these resolutions, you really need to visit Macon. So plan a trip. Whether it's a quick weekend road trip or a full week vacation, you'll find a city whose resolution is to make your 2018 brighter.
Can't visit today? Follow us on Facebook and Instagram where we share great photos and videos, and even give away freebies like event tickets and weekend getaways now and again.