On Monday, Ocmulgee Brewpub was crowned the inaugural Macon Burger Week champion for their "Juliette Burger." In a live stream on Facebook and Instagram the Georgia Beef Board and Visit Macon announced the 2018 Burger Week winning restaurant.
The Second Street restaurant took home an award package including a full page ad in the Macon Telegraph, an official Macon Burger Week banner to hang in their establishment and the well-deserved bragging rights as winner of this year's event.
Second place win went to Grey Goose Player's Club for their Hole In One Burger and third place was awarded to Tommy's Bakery and Cafe's Donut Burger.
Participants of Burger Week were able to vote for their favorite burgers online through a poll facilitated by Georgia Beef Board.
"They thought I was crazy," said Georgia Beef Board director of public relations, Kaytlyn Malia.
The now honored Juliette Burger includes an Ocmulgee Brewpub house ground beef patty topped with a slice of pepperjack cheese, a fried green tomato, lettuce, bacon and a balsamic sweet onion remoulade from Travis Jean Emporium.
According to the brewpub's marketing director, Kaitlynn Kressin, the restaurant sold just under two thousand of these specialty burgers.
"I think I speak on behalf of all the restaurants… We knew macon burger week was going to be a great thing, but we didn't know how great it would be," said Kressin.
Macon Burger Week 2018 brought hundreds of locals and visiting guests to the fifteen participating restaurants to enjoy the featured $5 burgers. Thousands of unique and interesting craft burgers were sold during the week-long event.
This year's participating restaurants were Bearfoot Tavern, El Camino, Fatty's Pizza, Felicia's Cake Factory, FOJ an Eatery, Greek Corner Pizza, Grey Goose Player's Club, Growler USA, H&H Soul Food, Ocmulgee Brewpub, Parish on Cherry, The Rookery, Spud Dogs, Steve's Steak and Seafood, and Tommy's Bakery and Cafe.
"They thought I was crazy," said Georgia Beef Board director of public relations, Kaytlyn Malia, about proposing the initial idea of a $5 burger to the restaurants.
She said her only rule was that the restaurant had to use a beef patty and could only charge $5 for the burger.
Felicia's Cake Factory was the one exception and was allowed to not include beef in their burger, given that they are a bakery and make sweet treats.
The inaugural event turned out quite a number of unusual and tantalizing burger combinations.
El Camino on Second Street concocted an original Quesadilla Burger, while their neighbor next door at Fatty's Pizza served the Mac Fatty pizza burger.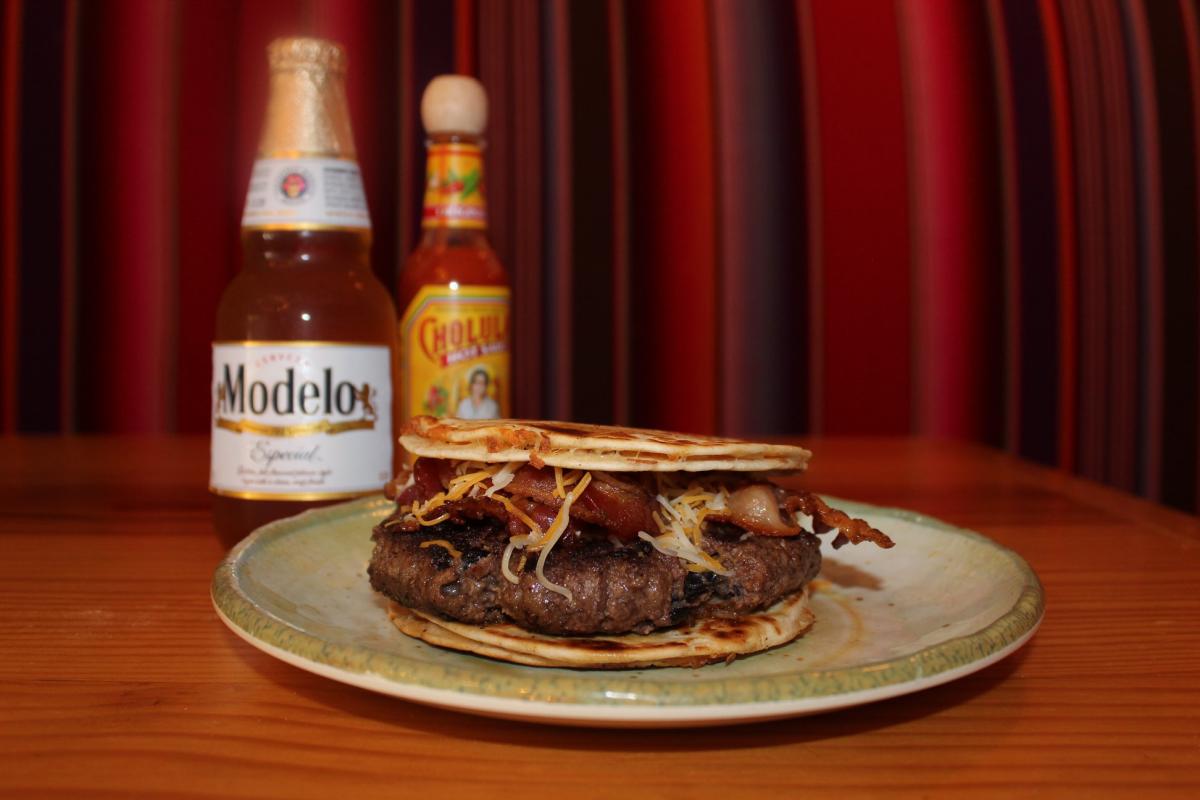 "You usually don't see burgers in Mexican cuisine," said Hunter Bishop assistant manager at El Camino.
The Quesadilla Burger includes a blended beef and black bean patty, bacon, Monterey jack and cheddar cheese, house made salsa and grilled onions all set between two white cheese quesadillas.
Bishop said that the restaurant wanted to create something tasty and refreshing with good texture and flavor. According to the assistant manager the flavor of the burger was much lighter, which included cumin and chili powder.
Seeing new faces and new smiles in the restaurant was Bishop's favorite part of Macon Burger Week.
On the other hand, it is all about the patty and the bun for Jessie Gilleland, manager at Fatty's Pizza.
According to Gilleland, the pizzeria "wanted something completely different at Fatty's."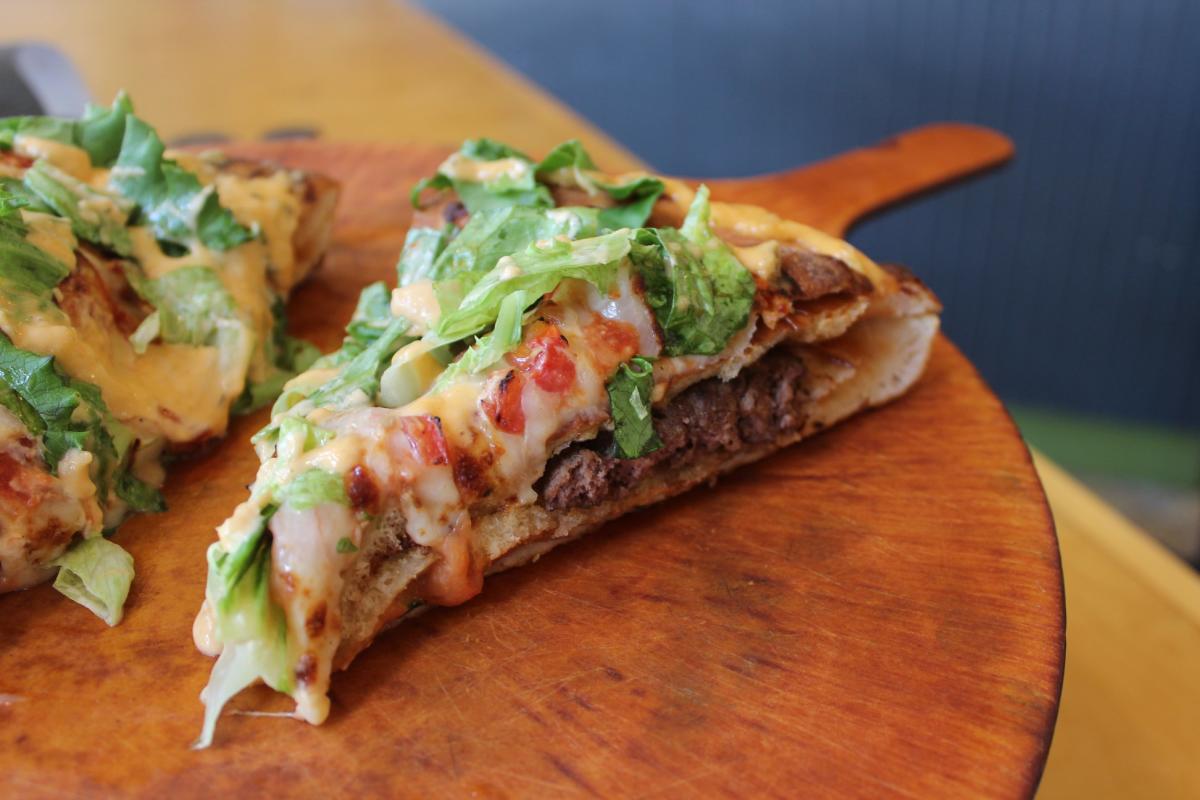 The heavyweight Mac Fatty Burger includes a slice of cheese pizza topped with a simple cheeseburger, then topped with another slice of cheese pizza, a choice of two vegetable toppings and one in-house drizzle sauce.
The entire creation, which is comprised of two cheese pizzas and five cheeseburgers, weighs about seven pounds when it comes out of the oven.
"We had to go smaller on the bun size and not smaller on the meat," Gilleland said. The first trial-run burger pizza was piled so high that it scraped the top of the oven when it was being baked.
Upon winning the hearts of Macon Burger Week voters, Ocmulgee Brewpub had plans to celebrate their achievement with a staff party.
The Georgia Beef Board and Visit Macon would like to continue this new tradition and make Macon Burger Week an annual event.
"It's just really great seeing a burger… bring people together," Bishop said.