The open & airy feel welcomed me the instant I walk into Ocmulgee Brewpub's doors. Doug, Ocmulgee's Brewmaster, was busy making one their house brewed beer as bystanders watched outside through the large windows and inside as customers anxiously waited to order their food. Adjacent to the brewing equipment, a large map of Downtown Macon highlights the main streets and landmarks.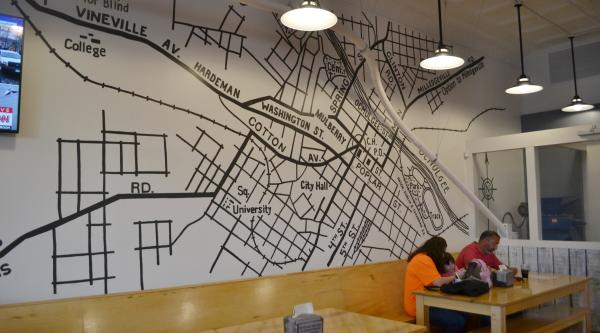 After taking in the unique atmosphere of the restaurant, I headed to the counter to order lunch. I decided on the Veggie Trail Burger with hand-cut fries and their house-made Chipotle Mayonnaise. My friend Logan decided on the Ocmulgee Burger with hand-cut fries and their house-made Pub Sauce. We couldn't forget the beer, of course. I chose the American Amber, Float Daze and Logan picked the Belgian Witbier, High Cotton.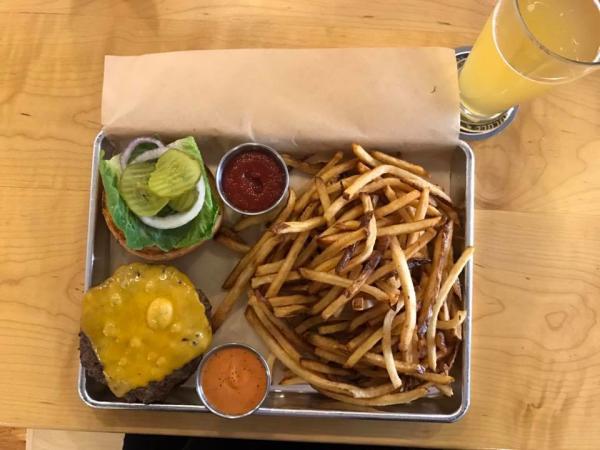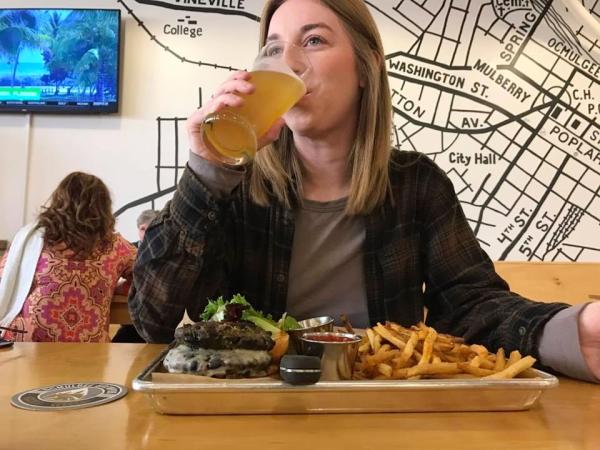 The food was absolutely delicious. The Veggie Trails burger, made with a black bean and mushroom base, paired perfectly with the Chipotle Mayo (yum) and fries. I tried a bite of Logan's Ocmulgee Burger and it was equally delectable. Both beers were a must-try as well. 
"I was really impressed with the food. It seems like they really thought about how to experiment with flavors. The overall atmosphere is so nice, with the big windows and picnic-style table seating. It's a really friendly vibe," said Logan.
With a full belly and a curiosity to learn more about their house brewed beers, I walked over to Doug, the Brewmaster, and Nate Kressin, Ocmulgee's General Manager, who were chatting while Doug continued to work on his latest creation.
"I feel very fortunate to have the opportunity to brew for folks in Macon, Ga.," said Doug when asked what the best part of being a brewmaster was. To which Nate added, "Good beard. Great beer."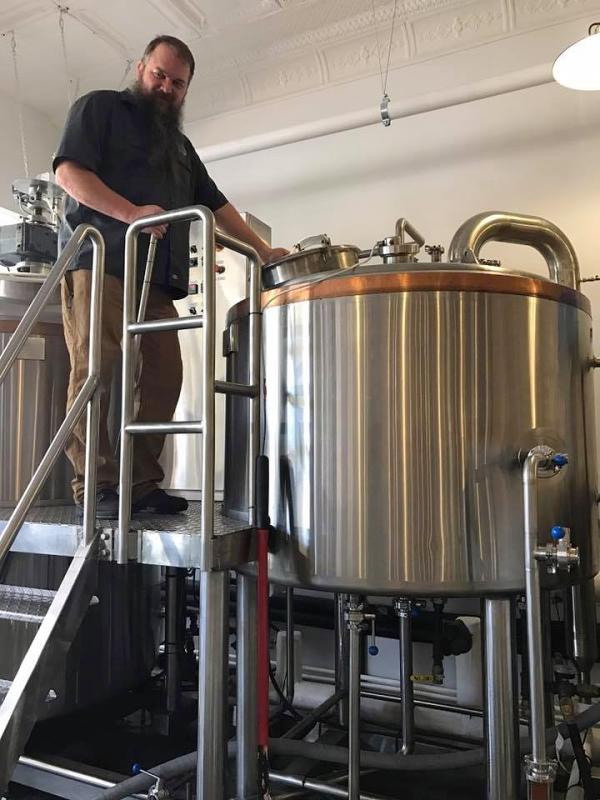 "Everything is going great. Everyone's loving it," said Nate. "We're hoping to expand our menu (particularly adding lunch specials) in the coming months. There's always new beer coming and we're hoping to distribute some of them soon," said Nate.
Ocmulgee Brewpub provides a laid back vibe and a welcoming environment to either grab a quick bite at lunch or stay a little longer and enjoy time with family and friends. Be sure to stop by Macon's newest brewpub  and discover why Macon is "Where Soul Food (and brews) Live."