The delicate pink and white petals of the Yoshino cherry trees are an important part of Macon's past, present, and future.
William A. Fickling, Sr., a Macon native with a passion for horticulture, discovered the first Yoshino cherry tree in Macon while walking through his backyard in 1949. Rare to the South, no one knew what type of tree it was until Fickling went on a business trip to Washington D.C. and saw the same tree.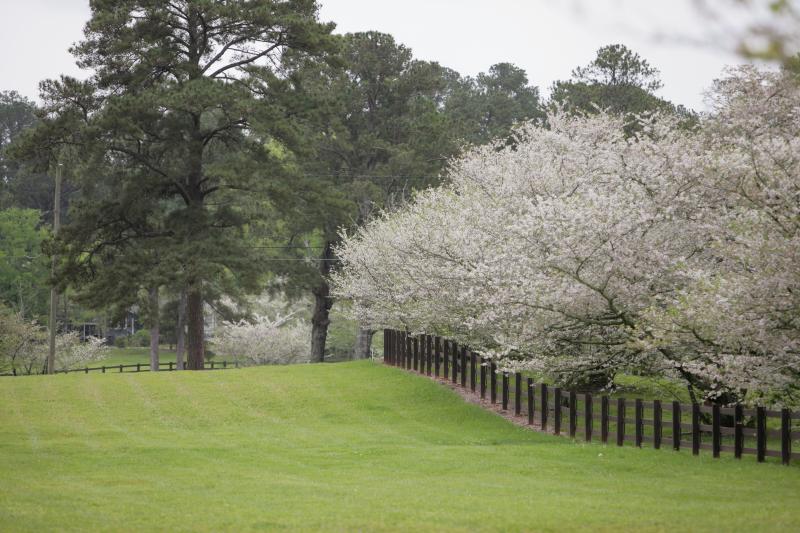 Fickling Farm
After his trip to D.C., Fickling began to propagate and distribute the trees throughout the community. As time went on and the popularity of the trees grew, their unique beauty caught the eye of Carolyn Crayton, a North Carolina native that moved to Macon in the early seventies. As the Executive Director of the Keep Macon-Bibb Beautiful Commission at the time, Crayton suggested starting a Cherry Blossom Festival to celebrate their grandeur and honor Fickling for all he had done for the community. Macon's International Cherry Blossom began in 1982 and was developed around the basic principles of "love, beauty, and international friendship."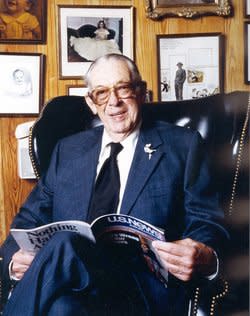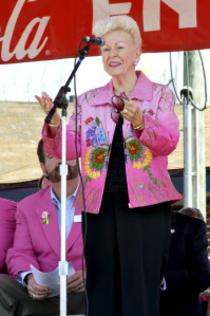 William A Ficking, Sr.                    Carolyn Crayton
Since its creation in the early '80s, the Festival has become a well-known tradition in Macon. Every March, the city becomes the pinkest place on Earth with stunning trees blooming throughout the city. This year, the festival will be held March 18 - 27. There are over 30 events throughout the 10-day festival that can be enjoyed by the entire family. The events and activities include the 40th Annual Parade, Third Street Activities, Weiner Dog Race, Amusement Ride Midway, and more.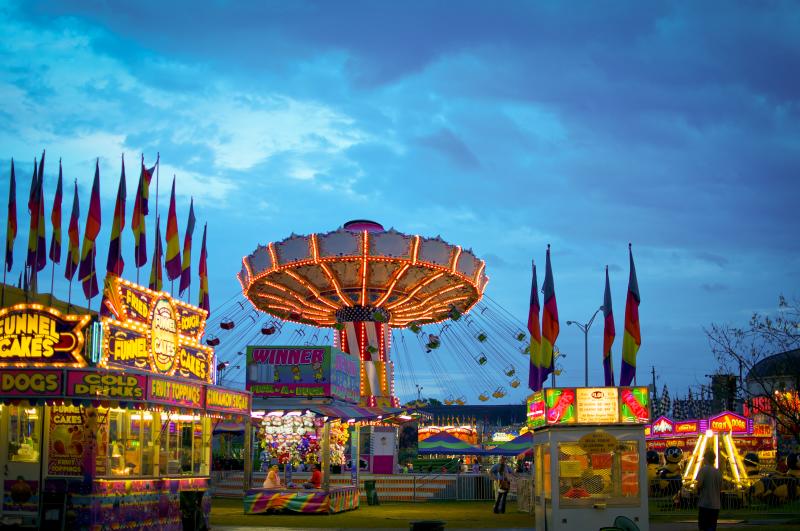 Amusement Ride Midway at Central City Park
According to the Festival's website, it has become one of the Top 20 Events in the South, Top 50 Events in the U.S., and Top 100 Events in North America. The number of Yoshino cherry trees continues to grow in Macon as the Fickling Family Foundation donates thousands of trees to Macon-Bibb County residents each year.
As you enjoy and celebrate the 40th anniversary of Macon's spectacular and colorful cherry blossom display, you'll quickly understand why Macon is called the Cherry Blossom Capital of the World. Macon's rich history and beauty continue to amaze locals and visitors year after year.