I am a blink away from falling asleep at the Jarrell 1920 House Bed and Breakfast in Juliette, Georgia, lulled into slumber by the soothing sound of crickets making their night music just outside my open bedroom windows. But I struggle to stay awake just a few minutes more as I count the polished pine boards above my head on the ceiling. 38 in all – I think. Could be 36, but I'm too sleepy to count a third time, and then it's lights out for tonight.
The tongue-and-groove boards on the ceiling in Dick & Mamie's Room where I am a temporary guest are the same Georgia heart of pine planks that make up the floors and the walls in almost every room of the 5,000-square-foot farmhouse. That's a fairly significant fact for three reasons: One is that, essentially, every single stick of wood in the place is the same pine laid in when the house was built in 1920 by Dick (Jarrell) and at least 5 of his sons. The second remarkable thing is all the pine wood was harvested right here, on what was formerly the Jarrell cotton plantation, established by Dick's father, John Fitz Jarrell. The wood is so expertly milled that even now you can walk barefoot on it without fear of a single splinter or even a speck of dust. But then, Dick Jarrell was by all accounts a man who believed in building things that were meant to last.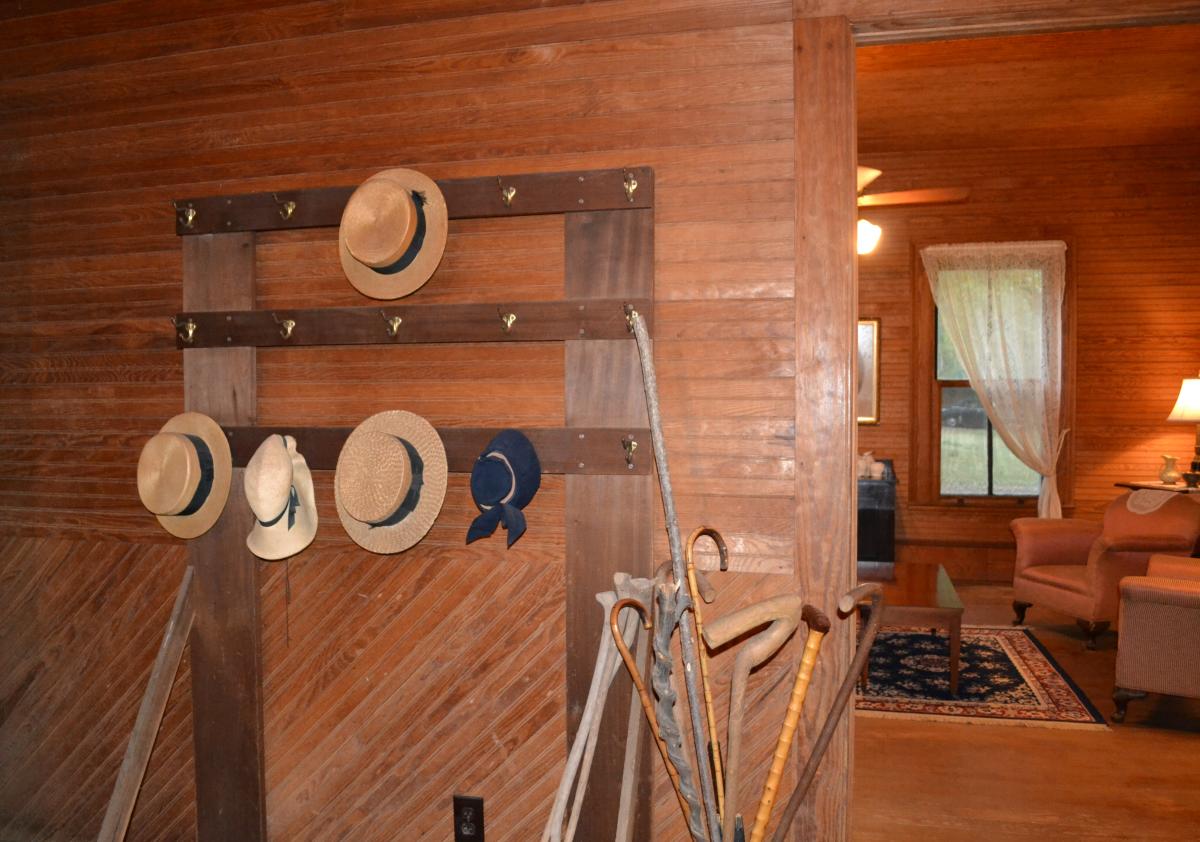 After leaving a career in teaching to take over the family farm in the late 1800s, Dick, his bride Mamie, and their passel of children expanded the agrarian enterprise to include a profitable sawmill, syrup-making, and a grist mill. Today, the mill complex and surrounding plantation acreage is a Georgia state park, Jarrell Plantation Historic Site. Separate from the historic park, the Jarrell 1920 House made by Jarrell hands remains in the family. Phil Haynes is one Dick and Mamie's grandsons – he and his lovely wife Amelia live on the property and have made 2 guest rooms available to share Phil's family legacy with history buffs and folks looking for a little peace and quiet in the countryside.
There is peace and quiet to spare here – along with gracious gawkery at the impressive collection of original furnishings, from furniture and Dick's books of poetry (Dante was a favorite) to Mamie's wedding china and her considerable collection of pink Depression glass kept safe from clumsy hands in a Hoosier cabinet.
What's most delightful about the B&B – aside from the mad culinary skills Amelia shows off during the daily complimentary candlelight breakfast – is the simplicity of it. It's not fancy, nor is it intended to be. The modest elegance of the place resonates from the quality of the construction and the care taken with the details, like the pine planks carefully chosen for the front parlor. None have knots, because the room was intended for guests to see.
It's this same sense of unassuming hospitality the owners carry on today. While Phil leads visitors on a fascinating tour of the historic house, Amelia slips into their rooms with trays of ice, old-fashioned cream soda and chocolate chip cookies.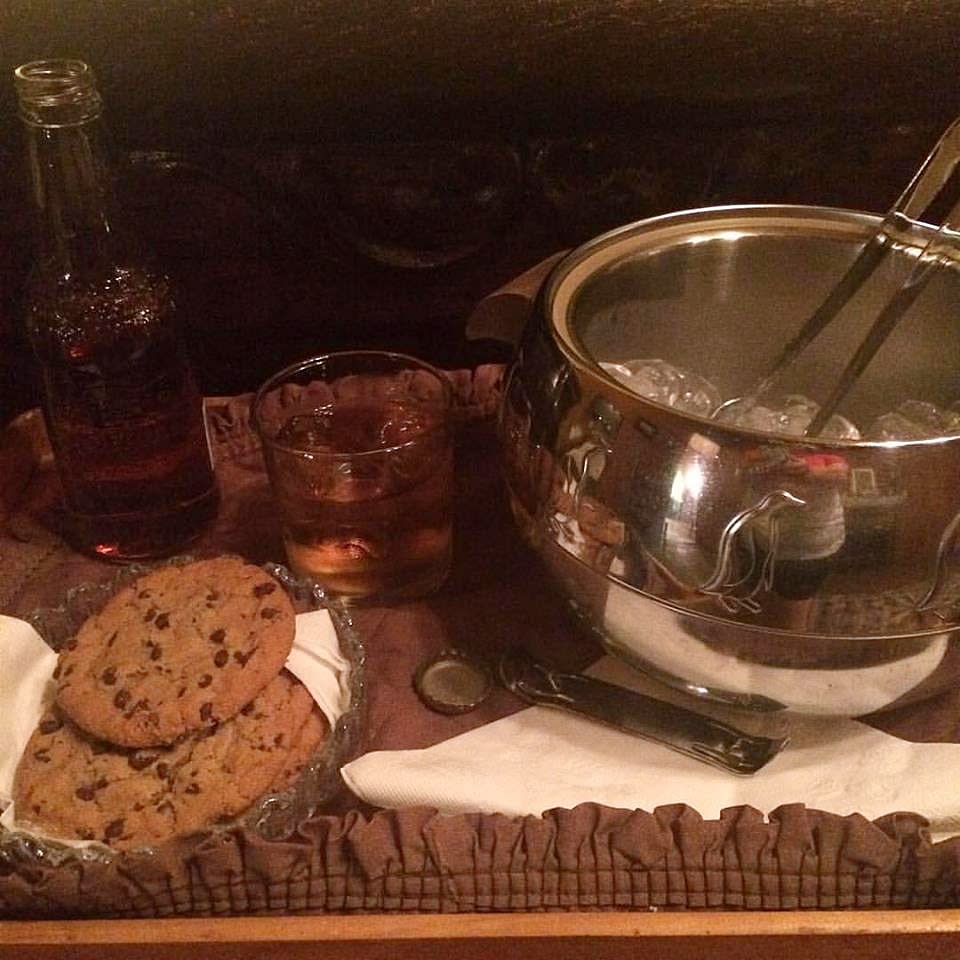 There's plenty to do and see within a 20-minute drive – including a tour of charming Juliette, where Fried Green Tomatoes was famously filmed – and a pass to Jarrell Plantation is included with your stay. But mostly it's those crickets. What a luxury to be able to safely leave the windows open all night so I can hear them, and what a lullaby! A peaceful night's sleep with Mother Nature's very own chamber orchestra ringing in my ears is better than any fie-star turndown service or amenity I can think of.