The people, the stories, and the history are what make Macon such a special place. Each year, Riverside Cemetery comes alive as actors put a human face on history for hundreds of visitors who enjoy seeing actors in costume at graveside bring history to life. This family-friendly event is a can't-miss during the Halloween season in Macon, Ga. Here's a glimpse into a few of the 2021 tour characters' stories: Lillie Woolfolk Cowan, William Dickson Anderson, Sr. & William Dickson Anderson, Jr.
Lillian Woolfolk Cowan
Lillie Cowan and her family are infamously known for the night of August 6, 1887. The night that Lillie's father, Captain Woolfolk, stepmother, Mattie, and their 6 children were murdered with an ax in their home on the corner of Ocmulgee & 5th Streets in Macon, Ga. Their bodies were discovered by Lillie's brother, Tom. As news of the horrific crime traveled, the case quickly became national news.
Who committed the crime? Did Lillie or Tom have anything to do with it? 

William Dickson Anderson, Sr. & William Dickson Anderson, Jr.
If you're from Macon, you've probably heard of Bibb Manufacturing. It was an important part of Georgia's cotton and textile industries for more than a century and became one of the state's largest employers by the mid-1950s before its decline and sale in 1998. William Dickson Anderson, Sr., who began as a salesman at Bibb Manufacturing in 1898, became president in 1919. He remained in charge for the next 28 years. By 1898, the company was providing housing, churches, schools, and other structures like swimming pools, auditoriums, & gymnasiums to their employees & their families.
When Anderson, Sr. retired in 1936, Anderson, Jr. became president. Widely considered one of Macon's leading young business men, he was one of the youngest heads of a large corporation in the United States. Learn more about their stories and the stories of the unique communities that were built around the booming Bibb Manufacturing during this year's Spirits in October.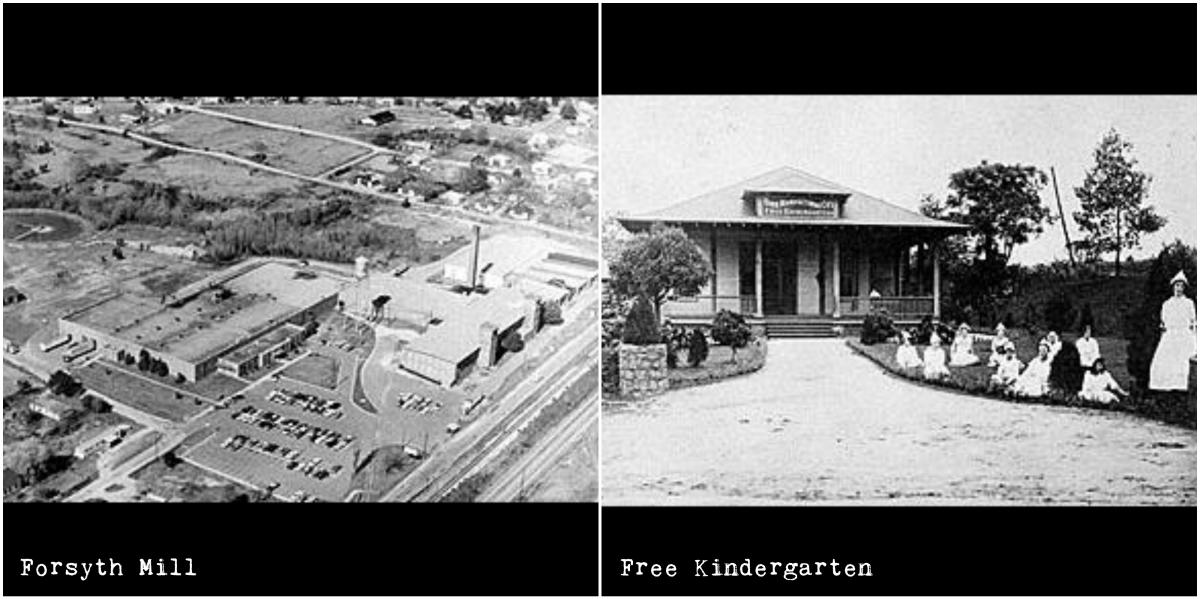 Sign up for our emails so you never miss our latest news and events.