The first thing a girl thinks about after getting engaged is, of course, the dress. The second is where the wedding itself will be held, and the third? The reception site, of course. For couples tying the knot in the spring - also known as cherry blossom season in these parts - Macon is an ideal destination. In March and early April, the 300,000 Yoshino cherry trees throughout Macon are in varying stages of bloom and for a brief, sparkling moment, the entire city is awash in pink, with a backdrop of blue skies and typically temperate weather.
And there are plenty of gorgeous traditional venues to choose from. Like a delicious box of chocolates filled with good things, our sweet city is brimming with historic sites, lovely reception halls, and charming chapels. If, however, you're a bride-to-be with a taste for the quirky or unconventional, Macon has much to offer there too – indeed, "off-the-beaten-path" is practically our middle name. Here's 3 to consider:
Dickey Farms
Truly off the beaten path, Dickey Farms is located about 25 miles outside of Macon in Musella.  And not only is the site home to what is arguably some of the best soft-serve peach ice cream you will ever put in your mouth, it's also one of the most bustling agritourism attractions in Central Georgia.
While summer is typically their high season for tourists, the open-air peach packing house is a little more relaxed in spring (and fall), making it a fantastic wedding venue with plenty of space for reception staging areas, live music, lots of parking, and access to all the peach cider a wedding guest could ever want. Also, just across the street (and by "across the street," I mean less than 20 paces away) a sweet country chapel sits, just waiting to bless a lucky couple's holy matrimony.


Antebellum Beauty
Like so many of the beatific homes on College Street in the Intown historic district, the Greek Revival mansion that houses the 1842 Bed & Breakfast is quietly stunning. The historic mansion was built in 1842 by attorney John Gresham, who served as both a mayor to Macon and as a state representative for his local constituents. The exquisitely furnished inn features handsome period antiques in every room and is marked by lovely detailing, including Victorian tile fireplace surrounds, 12-foot ceilings, and handcrafted heart pine and parquet hardwood floors.
Able to accommodate 75-100 people, the inn is perfect for intimate wedding ceremonies and receptions. Typically, nuptials are staged on the expansive front porch, with guests seated on the front lawn. Reception areas include the parlors and ante-rooms located off either side of the foyer, with additional space available in the courtyard and garden area behind the house.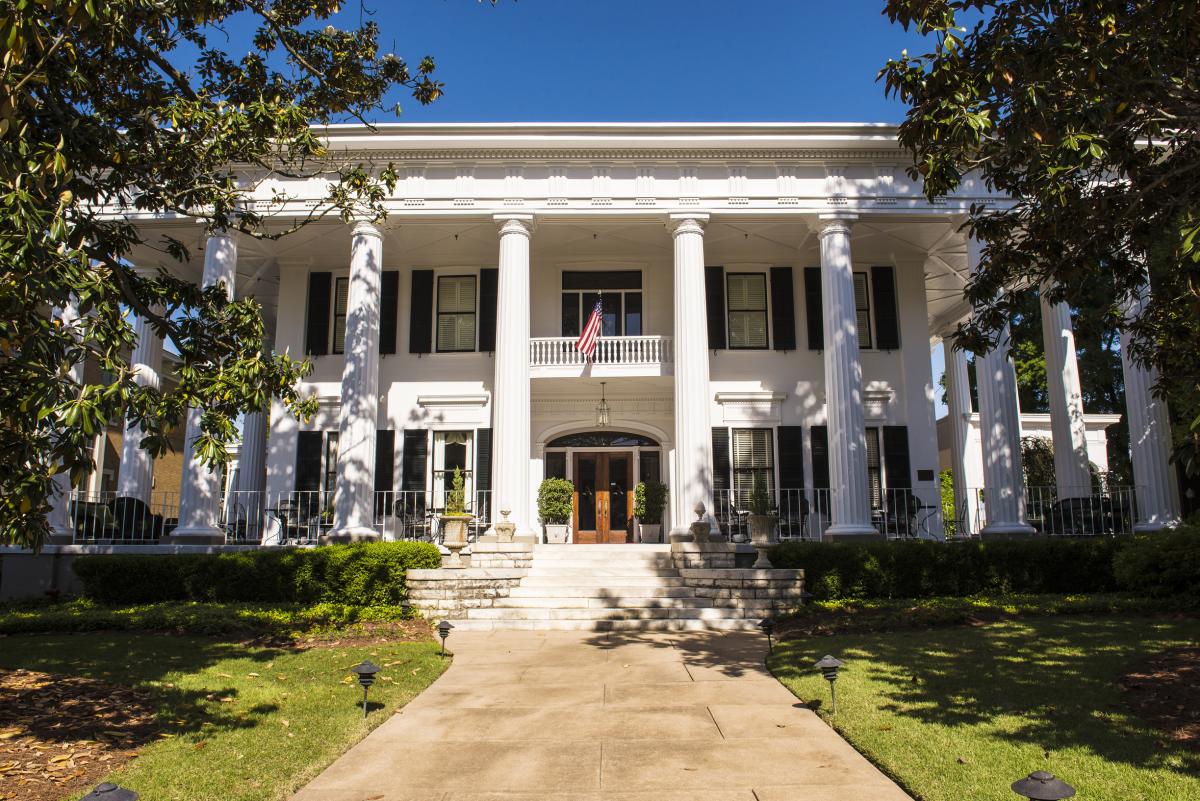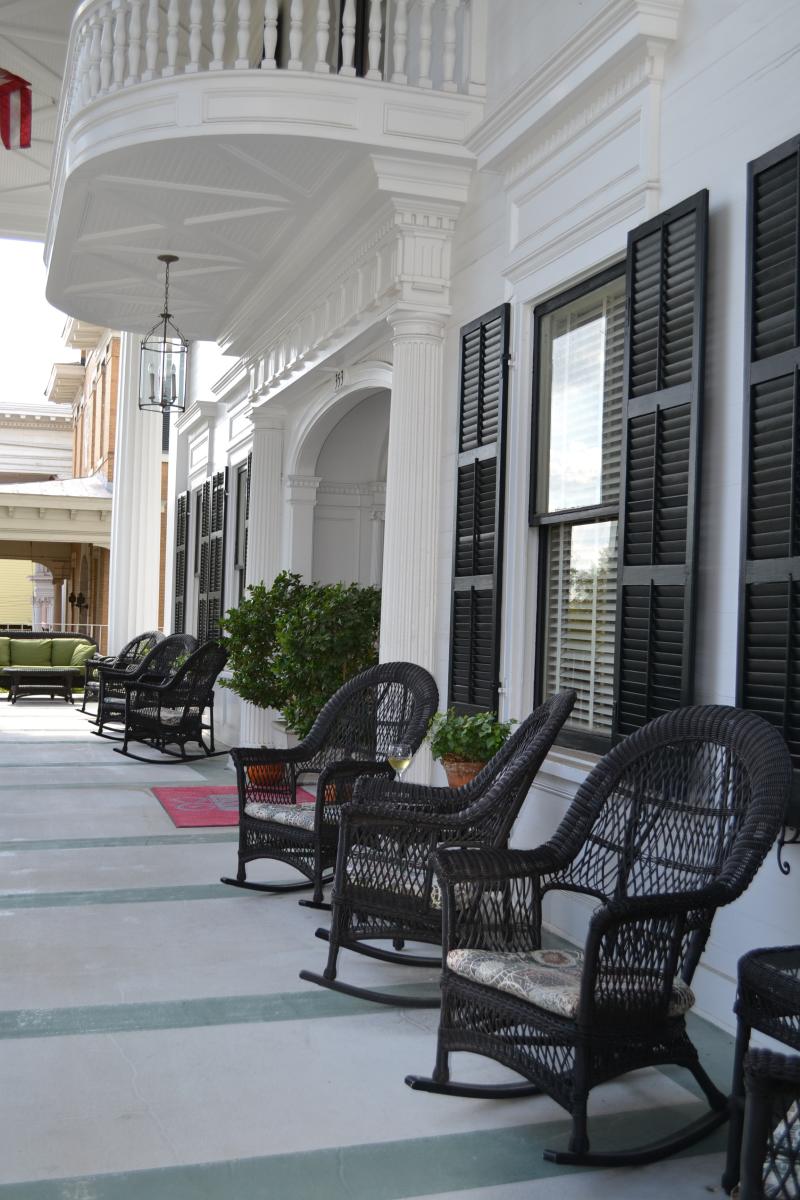 It's Only Rock and Roll
If you're a bride and groom planning on matching tattoos in lieu of rings – or you've just got rock and roll in your soul – the Big House Museum is the place for you. Located on Vineville Avenue, the former home of the Allman Brothers can accommodate up to 300 people, and includes the use of a funky, fun pavilion and access to the museum inside the house. Though the Big House doesn't provide seating or catering, they can offer a list of trusted vendors who do.