Love is in the air and Valentine's Day weekend is just around the corner. There are tons of exciting activities coming up in Macon that will fulfill a lovely and beautiful evening. Come out and spend time with your loved ones at one of these events and venues.
Attend the Valentine's Bash with A2Z Band
Take your sweetheart to the Library Ballroom and dance to your hearts out to hear the A2Z Band for an eventful night of fun. The doors open at 9 pm and tickets cost $10. For more information, please contact Ms. Kaylee Pruitt at (478) 957-7728 to reserve your table.
Dine at Molly's Café
While Macon is full of restaurants eager to help you celebrate Valentine's Day, Molly's Café in downtown Macon has an incredible special. For only $49.95, you and your guest will be treated to a candlelit dinner featuring a three course meal and complimentary gift. For Reservations, call Molly's Café at (478)744-9898 or email: mollyscafemacon@gmail.com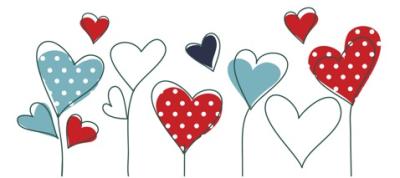 Spend an Evening in Paris 2016 Father and Daughter Dance
The Museum Guild is hosting their 21st Annual Father and Daughter Dance at the Museum of Arts and Sciences. There will be dancing music by Laura Starling of the WDEN Morning Show, a free photo booth, hors d'oeuvres, drinks, and raffle prizes. The doors are open from 7-9 pm. Ticket prices vary for Members and Non-Members.
Indulge Yourself at Lane Southern Orchards
No Valentine's Day celebration is complete without chocolate! Indulge your sweet tooth and sweetheart at Lane Southern Orchards. Enjoy long-stemmed, hand dipped chocolate covered strawberries until February 13 for only $14 per dozen. While there, enjoy Peachtree Café and Bakery as you take in the sights and smells of this Georgia gem.
Spend the Day at Lake Tobesofkee
If you are looking for a mini-getaway, Lake Tobesofkee offers the perfect escape from the city. With entrance only costing $3 per person, this is an affordable option for all. Located at 6601 Moseley Dixon Rd, you and your partner can camp out by the water, fish, play tennis, lie out on the beach, or just enjoy the beautiful sunset.