Every February, Black History Month provides the opportunity for both reflection on the past and discovery of the future. Macon, Georgia is no exception. This central Georgia town is full of events celebrating culture in nearly every form. So whether you enjoy hearing the passionate voices of notable speakers or staring into the view from a photographer's lens, Macon has your answer. With plenty of events spanning the entire month, don't miss an opportunity to engage, to celebrate, to reflect, and to learn.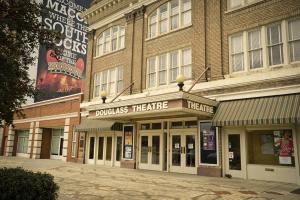 The following list includes many of the events in Macon celebrating Black History Month:
February 12:  The film, "Honeydripper" will be shown in the Douglass Theatre, 355 MLK, Jr. Blvd., at 7:30pm. Admission for this event is free.
February 13: Dr. Deborah-Patrice Hamlin will facilitate the discussion of James Brown: The Macon Factor as the final part of an on-going discussion series. The discussion will begin at 2 p.m. in the Douglass Theatre. This event will also feature a performance from the Douglass Jazz Ensemble., Feb.13th, 2pm. discussion and activities paying homage to James Brown and Macon
February 18: The Indelible Mark left on Macon by Its Enterprising Black Residents, will be presented at the Ruth Hartley Mosley Memorial Center from 5-7pm
February 19: Tour the Tubman will run from 12:30-2:30pm and is sponsored by Middle Georgia State University. This event is open to the public.
At 7:30 pm, The Douglass Theatre will show the film, "Codename: The Cleaner" with no admission charge.
February 21: The Douglass Theatre will be full of character and soul as the Blind Boys of Alabama perform. The show begins at 5pm. Tickets are available and range in price from $18-$25.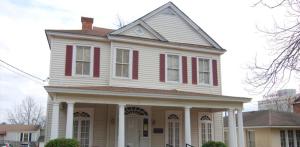 February 25: Ruth Hartley Mosley Memorial Center will present their second event of the month entitled, "Georgia's  African Brigade from Slave to Soldier". This is presented by Lonnie Davis and will run from 5-7p.m. Contact  (478) 742-6409 for more information.
February 27: An exciting and free way to spend your day in Macon is by participating in "Neighbors Through History". Both the Hay and Cannonball Houses will be running joint tours from 10am-3pm.
From 7:30-9:30pm, enjoy "What Color is Your Brother: An Exploration of Race through Music" in the Grand Opera House. Violinist, Robert McDuffie, in conjunction with the Mercer University Orchestra and Theatre and Macon's Youth Actors Company will captivate their audience. There is no admission charge for this event.
Ongoing Events:
Living History Tours: February 15 at 11am, 27 at 2pm and 28 at 3pm the Tubman Museum will offer museum tours that feature actors portraying historical figures. The event is $6 for children ages 3-17 and $10 for adults.
Jim Alexander: Participant Observer: Running until April 2, the photography of Jim Alexander will be displayed at the Tubman Museum. This comprehensive exhibit displays photographs covering over 40 years of work.
Beloved Community Symposium: Mercer University will host their symposium from February 25-27. The event is free, but reservations are required for meals. Please contact (478) 475-9056 for more information.