Cherry Blossoms
There are over 300,000 Yoshino Cherry Blossom trees in Macon, and when they are in full bloom, it's magical. The average peak bloom period is typically the third week of March and lasts roughly 10 days.
Luckily for Macon, our Cherry Blossom trees are located throughout the city. High concentrations of Cherry Blossom trees can be found near the neighborhoods surrounding Wesleyan College. These roads are Northside Drive, Wesleyan Drive, Oxford Road, Ingleside Avenue and Pierce Avenue. We also have plenty of Cherry Blossom trees in our historic downtown and in Central City Park, the hub of many Cherry Blossom Festival activities. Click here for the best places to see these breathtaking trees.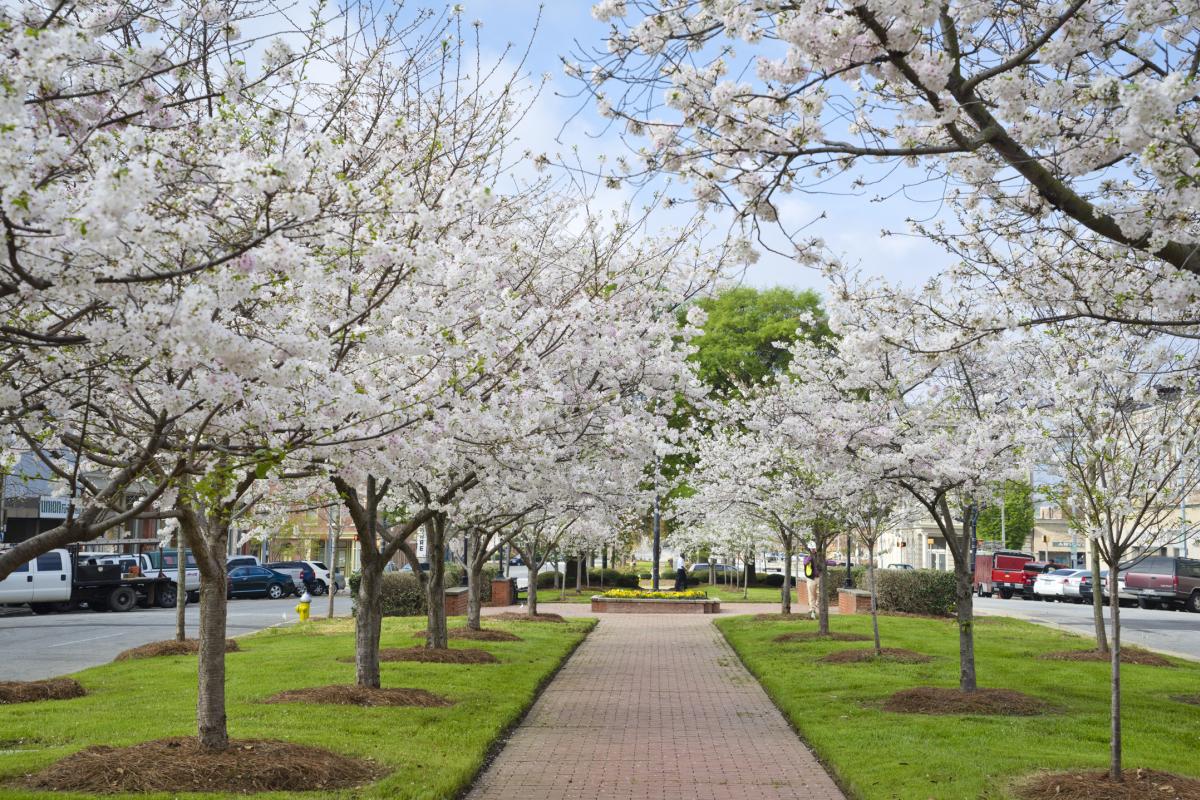 What is the best time of day to view the Cherry Blossom trees? There is no bad time to visit the cherry blossoms. Any hour of the day that you get to see them up close is time well spent. Viewing the trees during the day shows off the beautiful pale pink of the blossoms. The glow of the trees in the night is a sight to see.
To celebrate these marvelous trees, Macon holds The International Cherry Blossom Festival, and it sweeps the entire city. You can barely travel anywhere in Macon in March and April without seeing the festival's influence. Be on the lookout for restaurants serving up Cherry Blossom-themed menu items, view the painted cherry blossoms on cars and on Macon's store-fronts, and gaze at the Cherry Blossom trees in Macon's neighborhoods.
For additional information about the International Cherry Blossom Festival, visit cherryblossom.com.