Outdoor Adventure Tour
Day 1
Our knowledgeable staff can help you pick the best places to visit during your trip. While you're there, watch our short, 12-minute video to learn about Macon's rich history. (Give 30 minutes).
 With nearly 17,000 year of continuous human habitation, Ocmulgee allows you to step into the past to see how the American Indians lived. See over 2,000 artifacts, watch an informative orientation film, & venture outdoors to see the Earth Lodge with its original floors dating back to 1015  (Give 1-2 hours).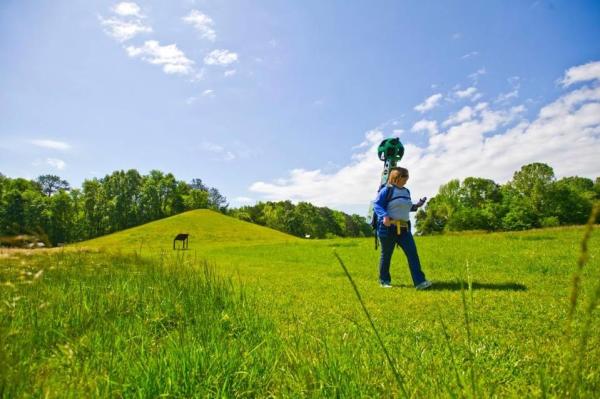 Shoot baskets and kick field goals at the Georgia Sports Hall of Fame. Watch historic Georgia sports highlights featuring Dominique Wilkins, Herschel Walker, Bobby Jones, and many more sports legends on a huge screen in an indoor stadium! Specially designed scavenger hunts make this attraction an especially fun, educational experience for students (Give 1 hour).
Sit outdoors and experience the smell of Cajun cuisine wafting through the air. The plethora of menu options provide something for everyone to enjoy as you relax in the heart of downtown Macon.
This park has something to offer everyone. Whether you are looking for river access to kayak, bike trails to explore, or a handicap accessible playground for your family to enjoy, Amerson River Park has what you're looking for. Perched along the Ocmulgee River, there are sights and views from nearly every vantage point (Give 1-2 hours).
This sixteen acre park is listed as one of the nation's oldest parks. Rotating art exhibits mingle with trees and blooms to create a space for all. You can sit and enjoy the atmosphere as you listen to the water coming out of the focal point fountain, run along the perimeter trail or bring your tennis racquet for a game. On Wednesday afternoons, the Mulberry Market lines the sidewalk as local vendors sell food and artisan goods each week (Give 1-2 hours).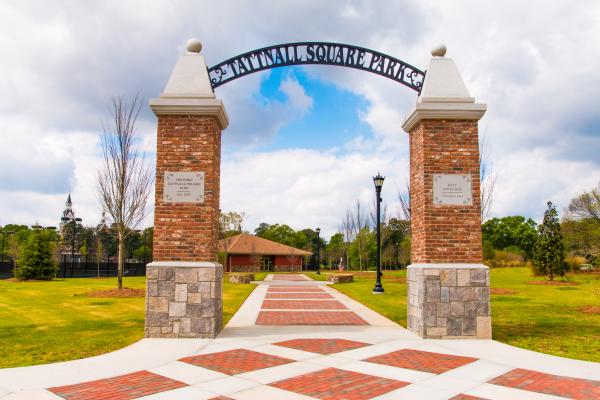 The Rookery is one of Macon's most noticeable eateries and the home of the Allman Burger, the Big "O," and the Gram Parson's Cosmic Club. Sit at the bar and experience Eddie Hinton's Extremely Dangerous Cocktail during happy hour. - 543 Cherry St.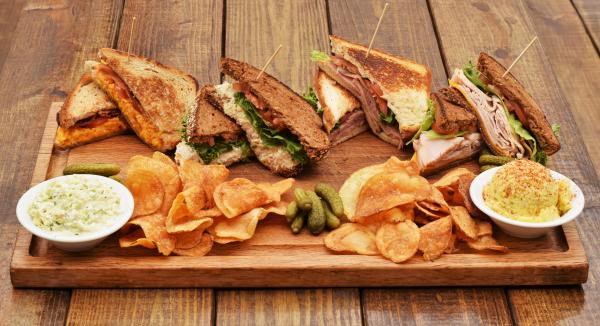 Day Two
Voted Georgia's "Most Iconic Restaurant" by Thrillist, try the Midnight Rider Biscuit, fried chicken with bacon jam, or the Country Fried Steak Breakfast, with white pepper gravy, eggs, and grits.
Sandy Beach has something to offer everyone. Float around the lazy river, race down the slipper slope slide, or splash around the kid-friendly slide tower.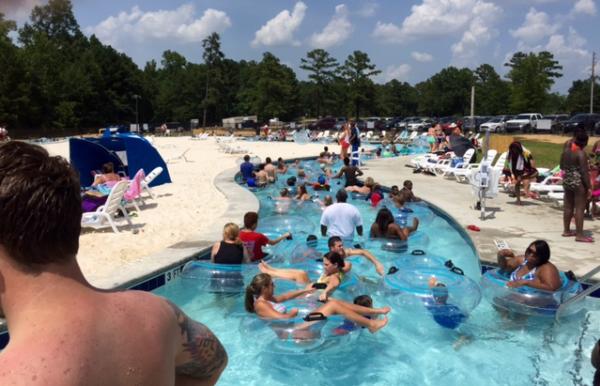 For more information, call 1 (478) 743-1074.