By: David Wheeler
Experience all
...that the South has to offer on your next visit to Macon, Georgia. This scenic city is rich with history, soulful music as well as a good dose of Southern Charm in an effort to engage visitors. Check out these six beautiful places to enjoy the outdoors in Macon:

This beautiful park is huge and includes well laid out trails that are maintained for easy access. Walk along the Ocmulgee River on paved paths or grab a bike and make your way through more of the park. Visitors may even see others enjoying kayaking on the river as well as plenty of wildlife in the area. There is plenty of green space to stretch your legs as well as bring the family dog for a nice afternoon of exercise. Kids will enjoy the playground as well as different community activities that take place in Amerson River Park throughout the year.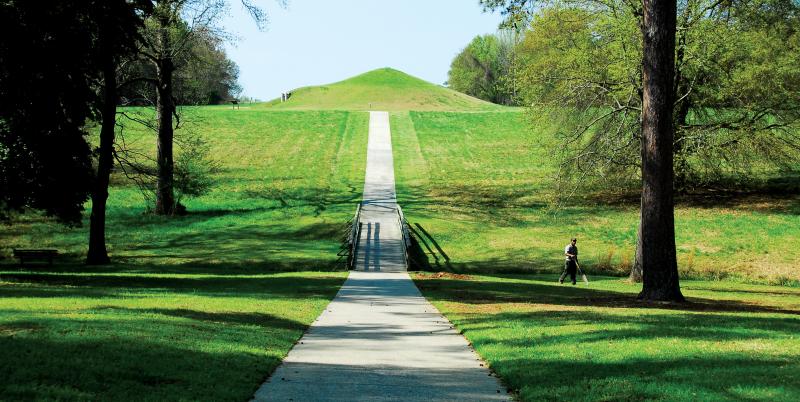 This American Indian site, operated by the National Park Service, features prehistoric Indian mounds shares about the many civilizations that made this area home. A great stop for families with children, the Ocmulgee Mounds National Historical Park features an underground facility and museum as well as many trails in the area. The visitor center is very informative and is a great stop to learn all about Native American heritage.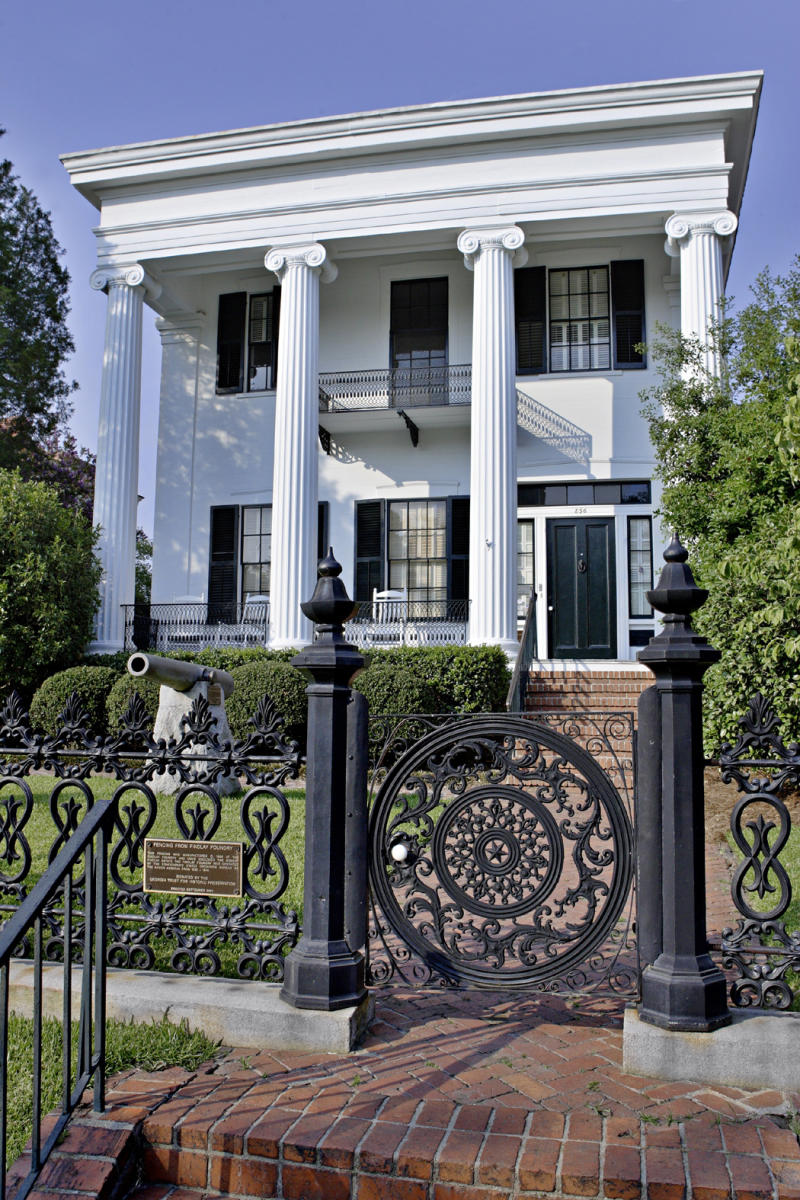 Located on Mulberry Street in Macon, The Cannonball House is on the National Register of Historic Places that was built in 1853. It received its name after being significantly damaged during the Civil War. The authentic Greek Revival architecture of the home, along with furnishings of the period, make this stop a wonderful history lesson for all. The grounds of the home are amazing with gardens that are almost constantly in bloom. There is a sunken English garden as well as vegetable and herb gardens that surround the home. Visit the Cannonball House on a sunny day to make sure to get to tour the magnificent outdoor areas of the home as well.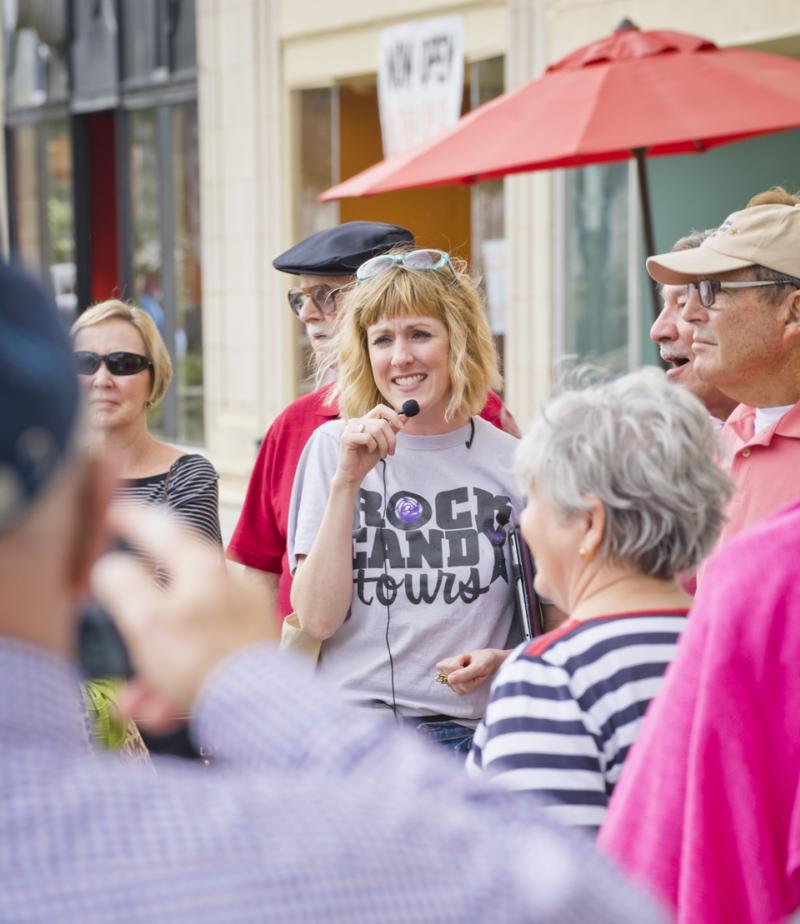 In response to the closure of the Georgia Music Hall of Fame, Rock Candy Tours was created in 2011 and specializes in honoring the rich music history of Macon by providing walking tours of the area. Visitors will be guided through town and see areas as well as historic structures that were once home to artists like James Brown, Little Richard, Otis Redding, and the Allman Brothers Band. The music historians who own the company shed light on the important history that Macon played in developing the music behind these famous musicians.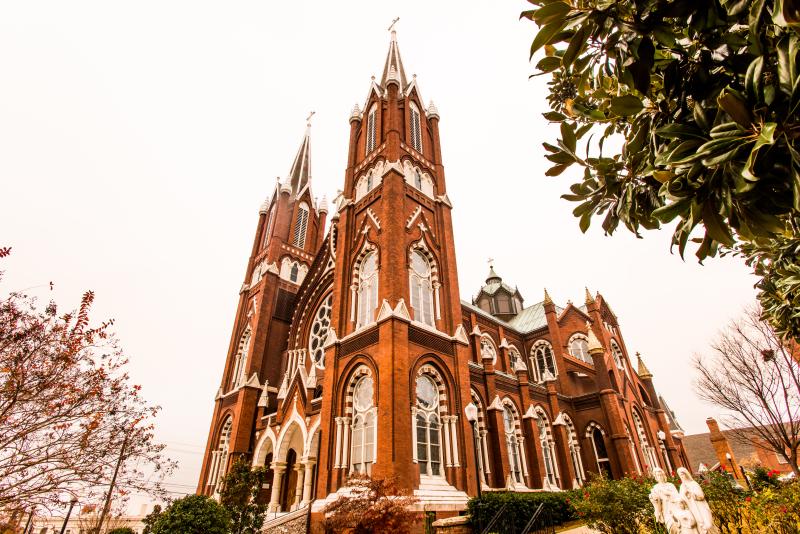 This amazing church that was built in 1889 and is located in the heart of Macon. St. Joseph's Catholic Church is absolutely gorgeous inside and out with beautiful architecture and outside gardens. Visitors will enjoy the massive organ as well as the over 60 stained glass windows that help add to the beauty of the church. Arched details and white marble make this church as a popular choice for weddings.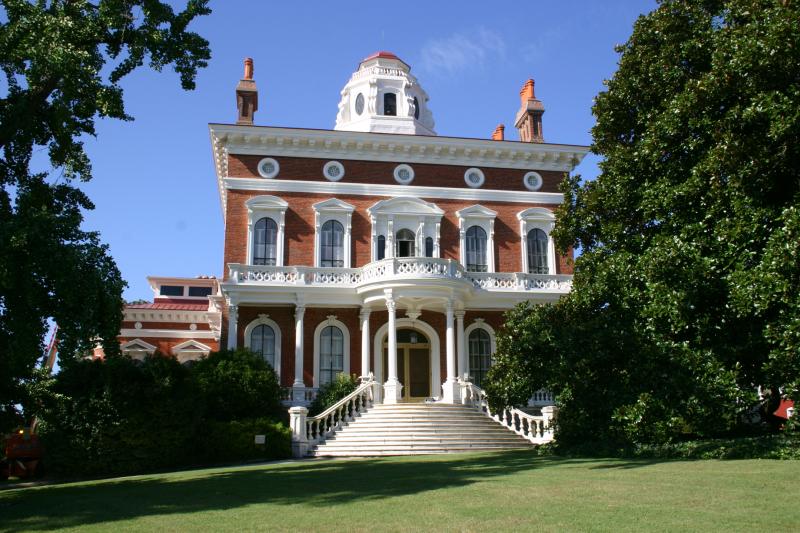 Built from 1855 to 1859, The Hay House is a Historical Landmark that was built in the Italian Renaissance Revival Style and is open for tours. It features over 18,000 square feet over 4 different levels. The mansion was unique in that it had many progressive technologies upon completion in 1859 including hot and cold running water, central heat, gas lighting, ventilation system, and an indoor kitchen. Only two families lived in the home and some of their furniture is still present in the house. The Hay House sits on almost 4 acres of land in downtown Macon which features beautiful magnolia trees, ginkgo trees, and cedars that date back to the 19th century. There is also a beautiful pond that features an original 20th century fountain and lower garden area for museum visitors.
Macon, Georgia is a beautiful Southern city with a rich history that dates back to the Civil War era. You'll find many examples of impressive architecture and Macon's rich music history as well as outdoor trails and parks to visit while in the area. Make sure to check out these best ways to enjoy history and the outdoors while visiting Macon.
David Wheeler is a landscape design writer and nature enthusiast. He is an avid traveler and loves to spend his time hiking and strolling through magnificent gardens, learning about rare and native flowers across the world.