Planning a vacation takes a lot of effort. With hectic work schedules, family obligations, and social events, it can be difficult to plan all of your vacation plans in advance. We've put together a girl's weekend to Macon, GA that's perfect for a weekend getaway!
Saturday Morning (Day 1)
Brunch at LaDDa Bistro
Smoked Salmon Benedict, Biscuits & Gravy, and Chicken & Waffles are just a few of the mouth-watering brunch options at LaDDa Bistro located in Downtown Macon. Did we mention the bottomless mimosas? 
Just a short, 5-minute drive from LaDDA Bistro, slow down and enjoy the moment during a individualize, therapeutic massage.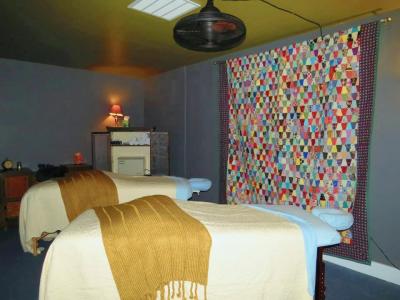 Saturday Afternoon 
Tour of Hay House 
Head back downtown & tour this beautiful 18,000-square-foot Italian Renaissance Revival mansion. Lovingly nicknamed, "The Palace of the South," the Hay House is known for its jaw-dropping architecture & incredible technological advancements.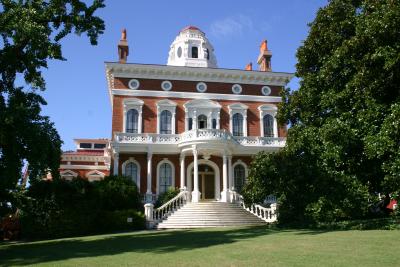 Check-In at Bed & Breakfast 
Two bed & breakfasts are located a couple of miles from Downtown Macon. Seen in order below,1842 Inn combines southern ambiance with grand antebellum style while Burke Mansion boasts a luxurious presence & personal touches.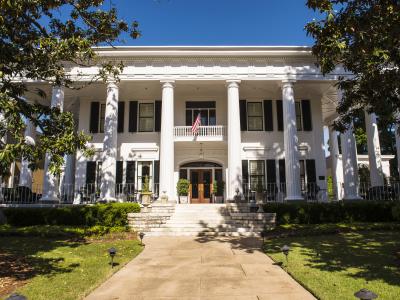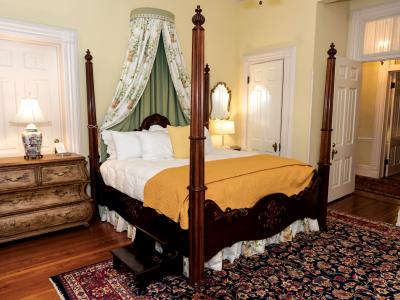 Saturday Evening
Dinner & Cocktails at Dovetail
Located less than 5 minutes away from the bed & breakfasts, Dovetail is known for their uniquely crafted Southern cuisine & amazing hand-crafted cocktails. While you're there, be sure to try their famous Cracked Pie. You won't regret it.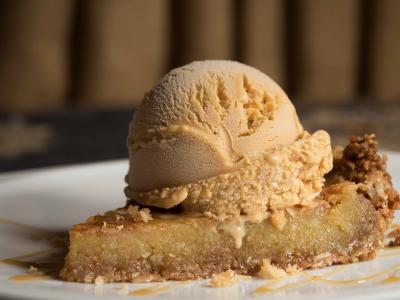 After dinner, walk over to Cox Capitol Theatre for a concert. From country to rock to indie & more, there's music for everybody at this premier music venue.
Sunday Morning (Day 2) 
After enjoying breakfast at your B&B, take a 10-minute drive to Amerson River Park for a relaxing walk around the park's seven miles of trails. Feeling a bit adventurous? Rent kayaks from Ocmulgee Outdoor Expeditions & head down the Ocmulgee River.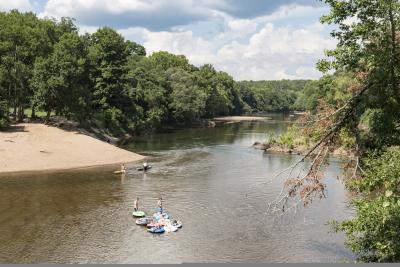 Sunday Afternoon
Lunch at Ocmulgee Brewpub
Before traveling home, head back downtown and stop by Ocmulgee Brewpub for a delicious burger & house brewed beer.