Walking into Growler USA, you instantly notice the nearly 100 beers on tap behind a huge bar to the left. My first thought was, "How am I ever going to pick one?" Photos of various Mercer sports teams and flat screen TVs hang on the walls. It's a smaller space, but the atmosphere is warm and welcoming.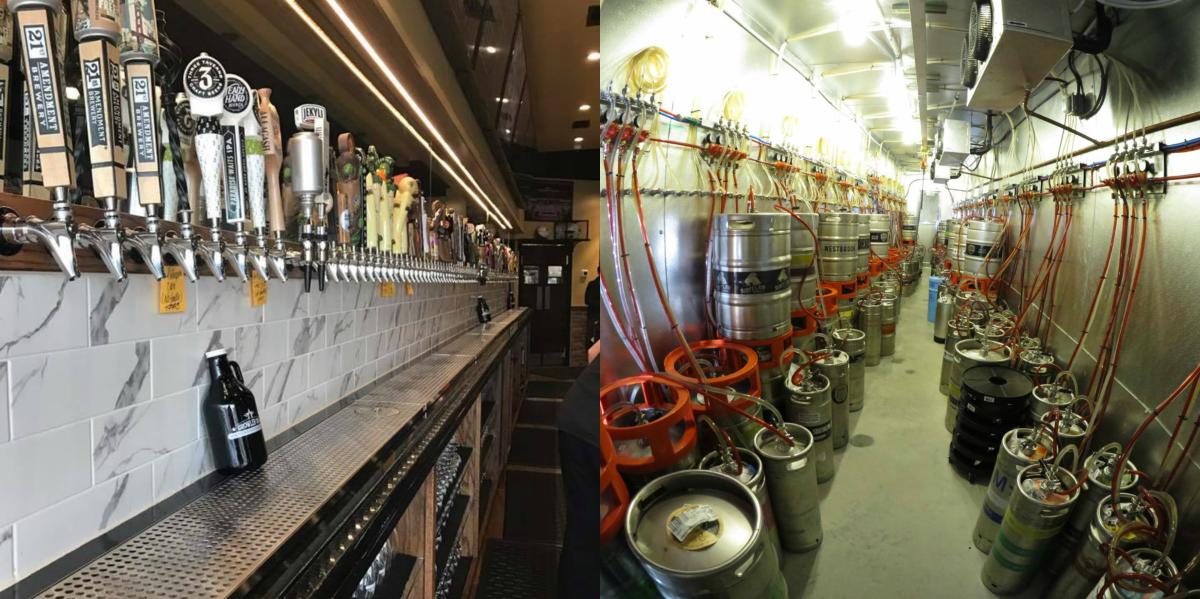 I sat down with Robert Grant, creator of the YouTube page "That Guy You Met Today," and his good friend, Avi, and took on the challenge of choosing a beer. Our waitress, Kelly, was very knowledgeable & recommended a fantastic Gose. If you're not a fan of sour beers (which Robert and Avi weren't based on the disdainful looks on their faces when I ordered it), Goses aren't for you. Robert decided on an IPA & Avi went for a Wheat.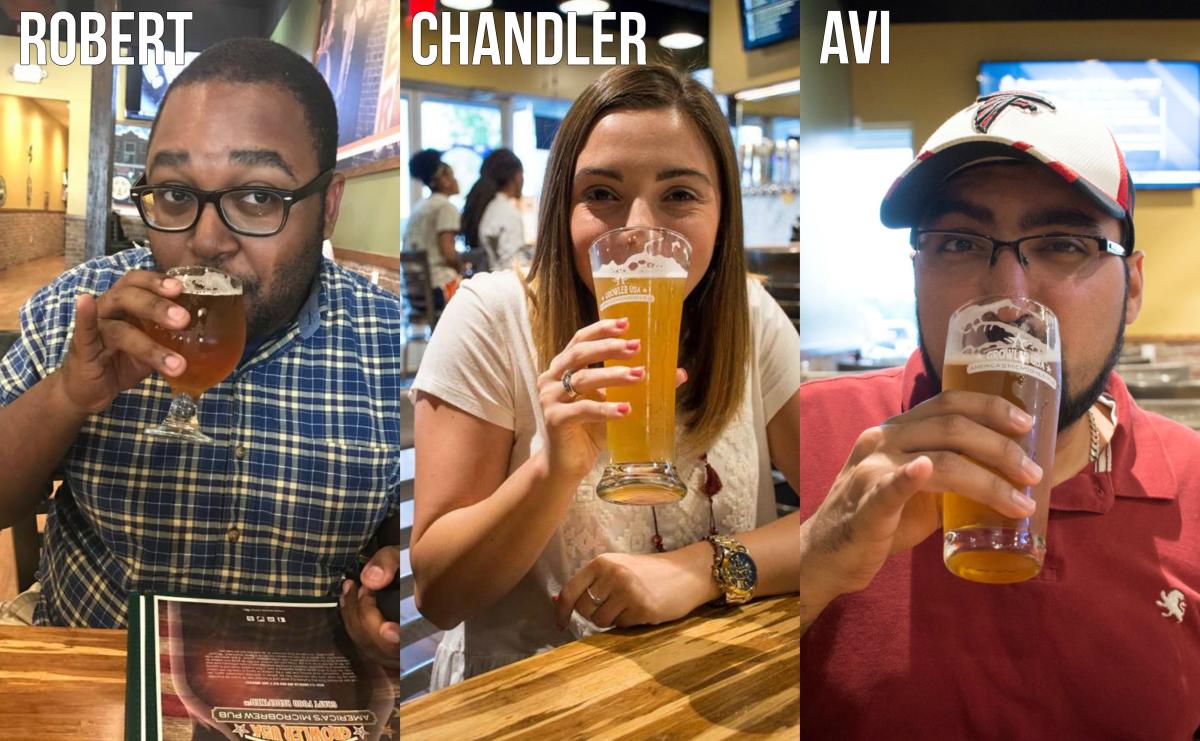 Next step, deciding what to eat. The menu offers a variety of options with some unexpected combinations. We decided on the Chicken Wings and Humina-Humina Hummus for our appetizers. Both were delicious, but fair warning, the hummus, made with jalapeño and cilantro, has got some heat behind it. If you're feeling bold, try the Dreaded Death sauce on your wings. We got it on the side just to try and, while the flavor is delicious, it is seriously spicy.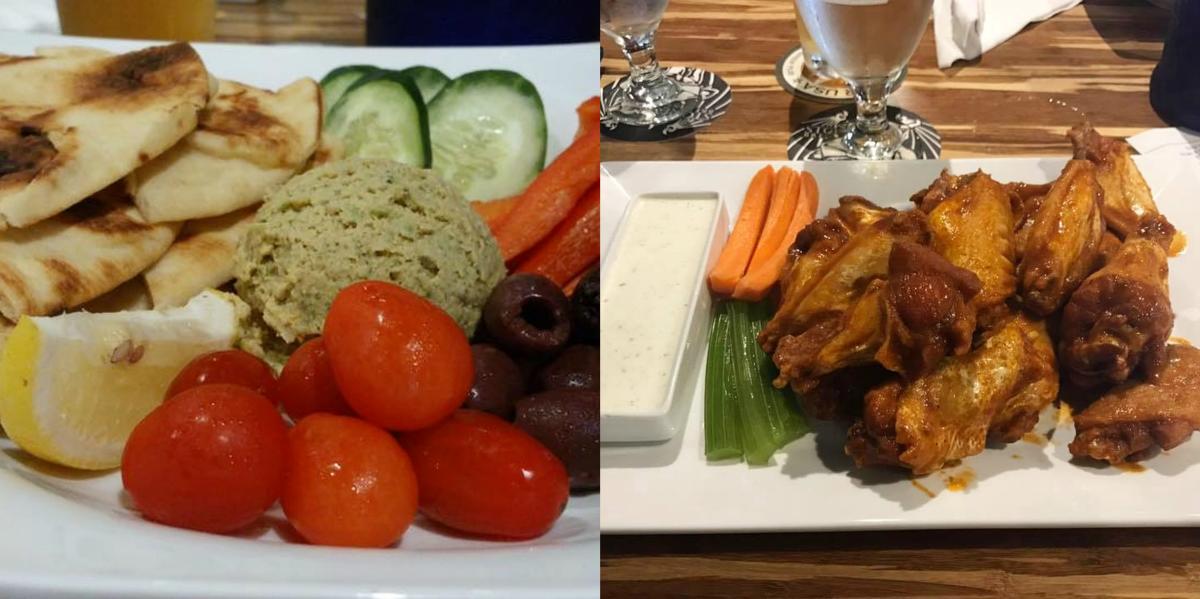 Looking over the entree options, I was faced with a tough decision. From burgers to tacos to sandwiches and more, the menu has something for everybody. I chose the Blackened Mahi-Mahi Tacos, Robert ordered the Ultimate Bacon Cheeseburger, and Avi got the Skillet Mac.
You guys, the tacos were amazing. Spicy Mahi-Mahi, pico de gallo, sweet coleslaw, & sour cream? Yes, please! Robert and Avi were equally satisfied with their dishes. Robert described his burger as "one of the top 10 best home-style burgers" he'd ever had. Avi's mac n' cheese looked tasty until he smothered it in ketchup. Robert and I have since forgiven him for this tragic decision.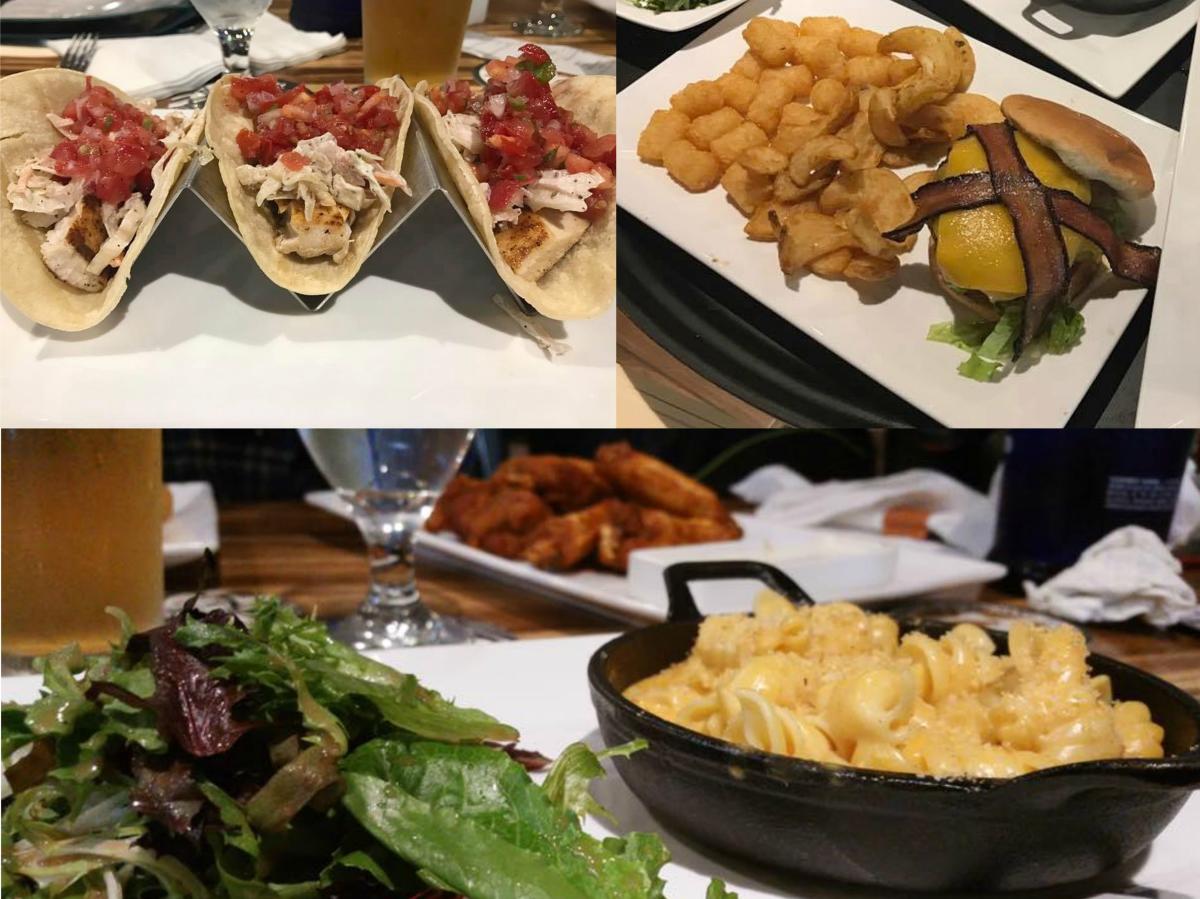 Happy and full, we decided on one more beer. I switched it up and ordered a Wheat while Robert and Avi stuck with their previous picks. In my opinion, the beer selection is the real star at Growler USA. All American made, the large variety allows you to venture out and sample different types of beers for a reasonable price. Whether you consider yourself a Beer Connoisseur or just enjoy trying something new, you've got to make a trip to Growler USA.
Photos by: Avi Parekh, Robert Grant, & Chandler Price