As the first tinkling strains of Tchaikovsky's famous overture to The Nutcracker echo out from the stage of The Grand Opera House, it's clear we're in for something special.
It's the last dress rehearsal of the 32nd annual Nutcracker of Central Georgia. The house is all but full – almost every center row of the theatre's posh green velvet seats is filled with the parents and well-wishers who have been invited to this special performance. 
Walking through the crowd, you can practically feel the anxious tension radiating off them – even more so than the performers quietly getting into character backstage. This is, after all, their little (or semi-grown) angels' chance to shine in what is one of the most anticipated holiday traditions in Macon.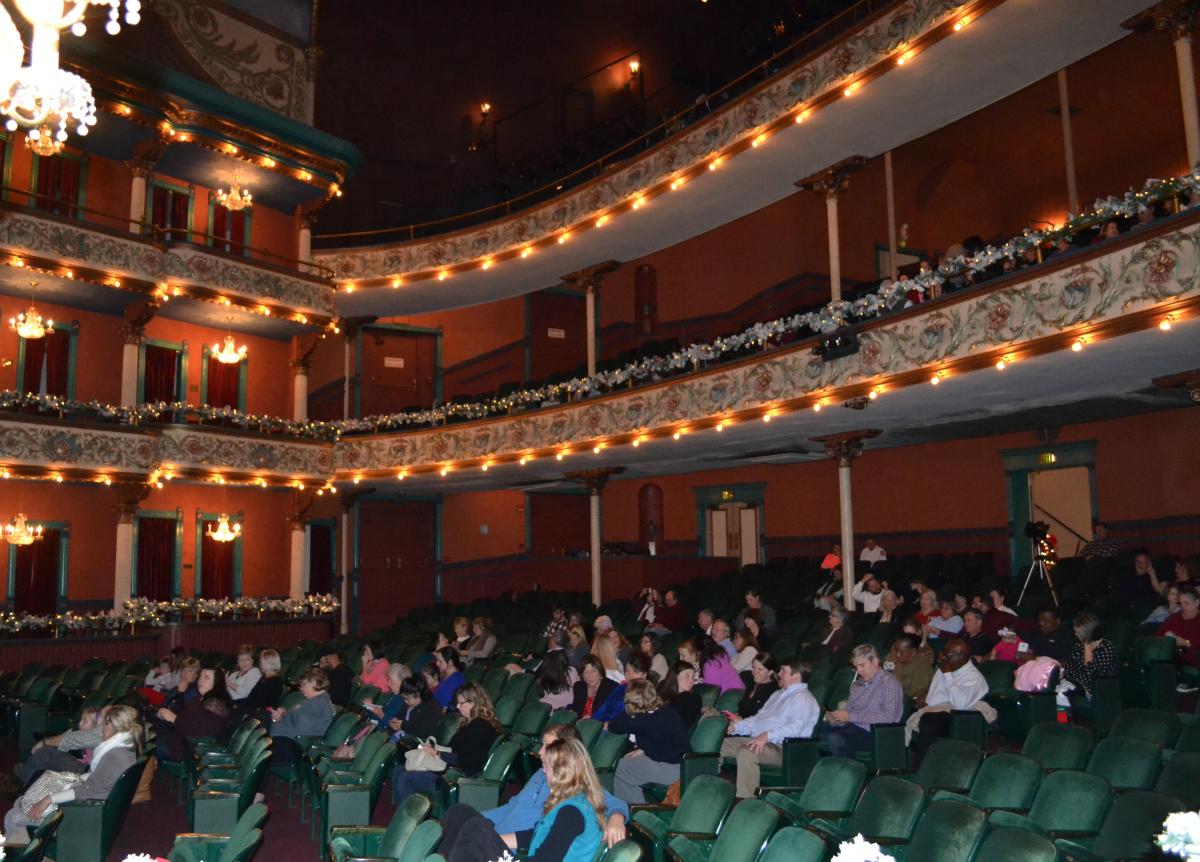 The Nutcracker of Central Georgia started out in 1985 as the Christmas wish of a local dance instructor who made it her personal mission to launch a world-class production of the famous Russian ballet right here in Macon.  And did Jean Evans Weaver ever succeed.
What began as a meager first run with scant costume finery and makeshift scenery has grown to a stellar stage event that spells nothing short of C-H-R-I-S-T-M-A-S in these parts. When you start spotting cars around Macon with painted back windows proclaiming this year's Nutcracker, the name of a cast member and the role she or he is playing, look to the skies my friend, because Rudolph is surely coming soon.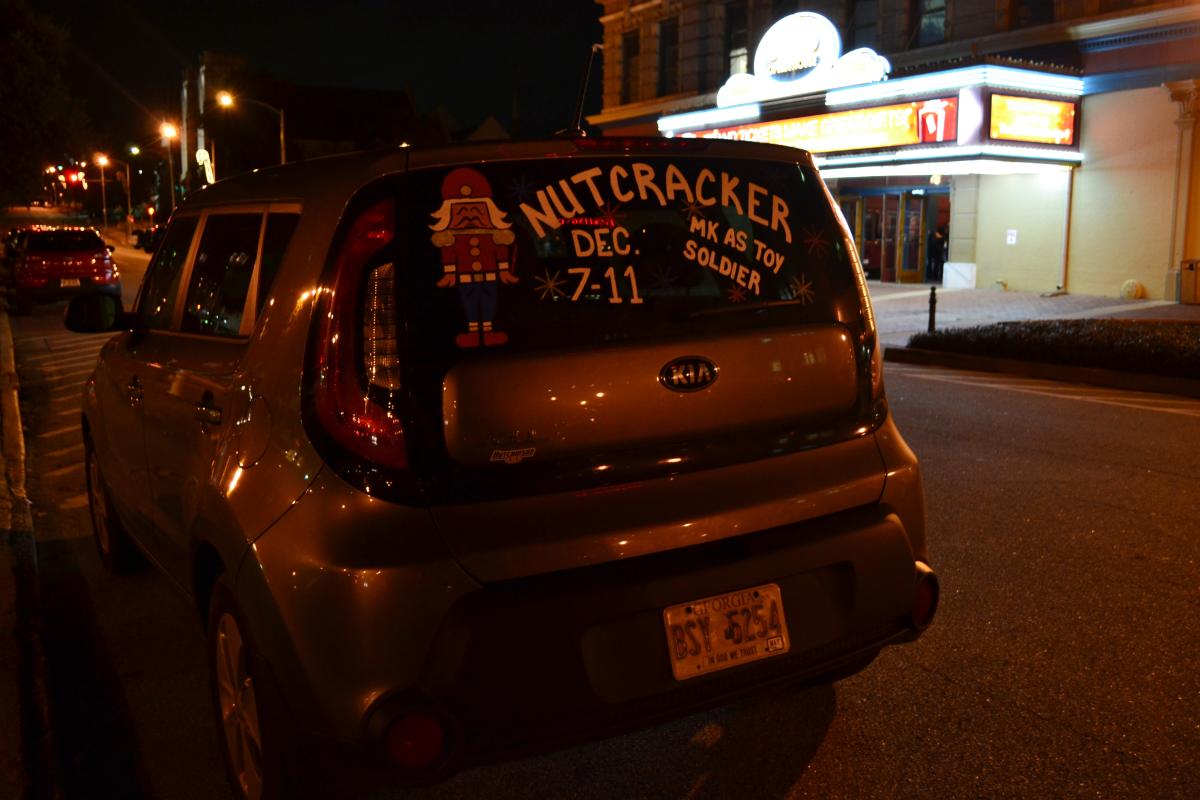 Tonight, a cast of 129 dancers from 10 local conservatories and schools plus a few pros from around the country will grace the stage. In a little more than two hours, two acts and one intermission, prepare to be dazzled by a seriously impressive stage production and set. And leave your heart at home if you don't want it stolen by a family of twittering mice, serious little soldiers, war-ready rats, a few assorted snowflake fairies, a family of holiday revelers, a sugar plum queen, dancing jesters, at least one sad street urchin plus a dreamy little girl named Clara and her Nutcracker Prince.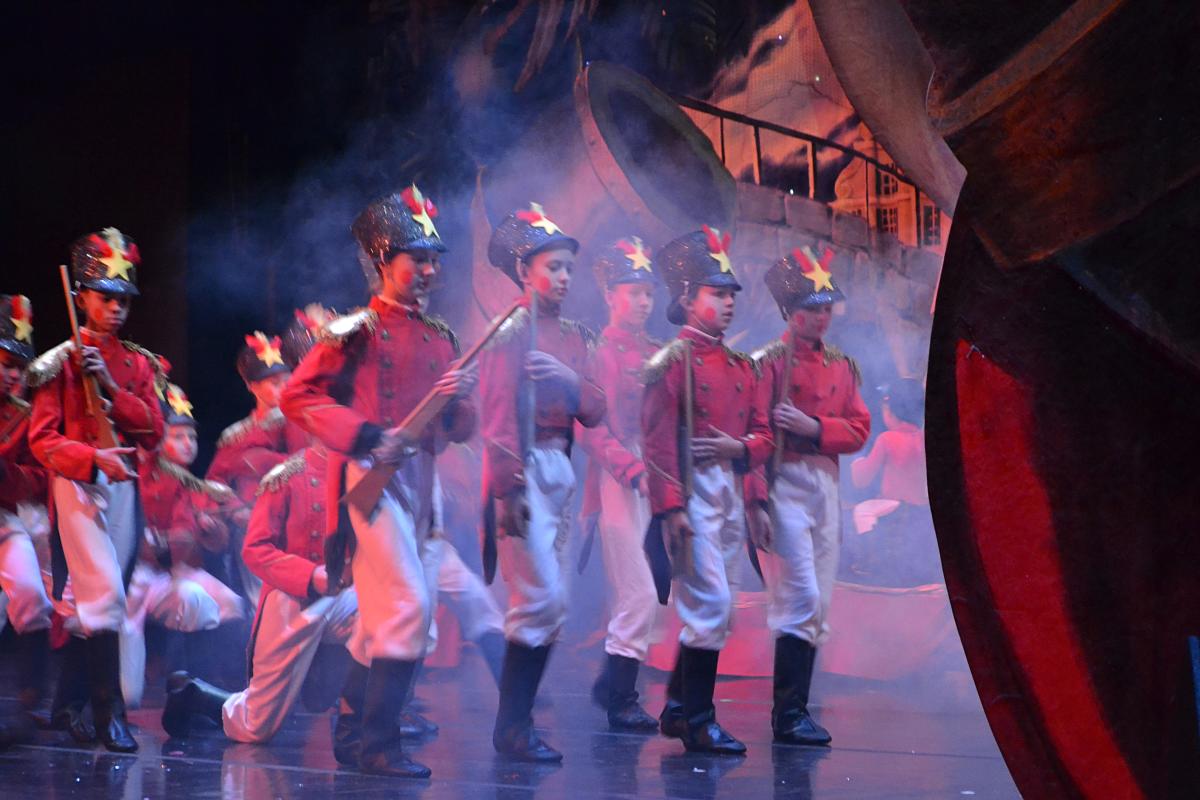 And of course there's Uncle Drosselmeyer. Mysterious,  wild-haired Drosselmeyer – Clara's enchanting and mysterious godfather. Played by Chris Abbott, Drosselmeyer is nothing short of arresting for the entire performance, and every time he swirls that gold and black cape of his, prepare to feel the magic. No less so with sweet little Clara, danced to perfection by Aubree Bethune and Christopher Crawford as the Nutcracker Prince. Those two young nimble-footed dancers are truly amazing to watch.