NOTICE: THE MACON BIKE SHARE PROGRAM THROUGH ZAGSTER WAS NOT RENEWED ENDED OCTOBER 2019. PLEASE VISIT HERE FOR MORE INFORMATION ON TRANSPORTATION IN MACON. 
The Macon Bike Share Program has gotten a great response since it kicked-off Friday, September 16! Here's a few photos of riders taking a stroll through Macon on the Zagster cruiser bikes. 
Michael, Vickia, and Ross enjoying NewTown Macon's Pop-Up Bike Lane Network & Street Party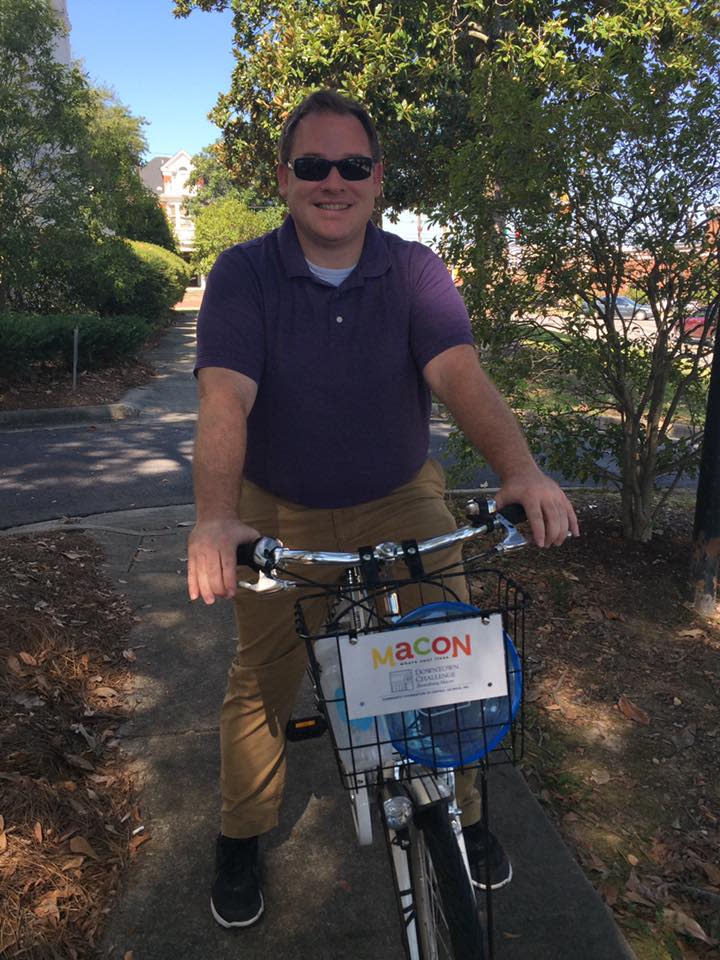 Steven Fulbright from Main Street Macon cruising around Washington Memorial Library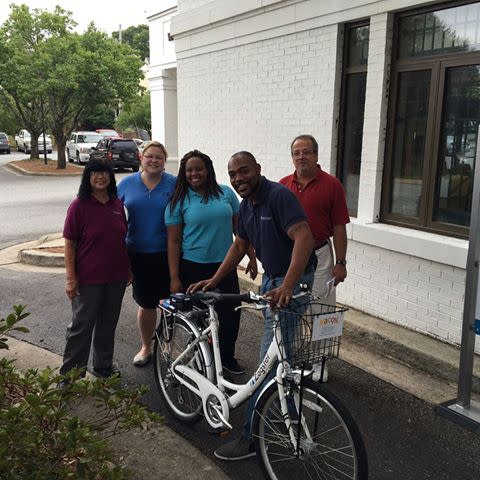 The Washington Memorial Library staff getting ready for The Macon Bike Share Program kick-off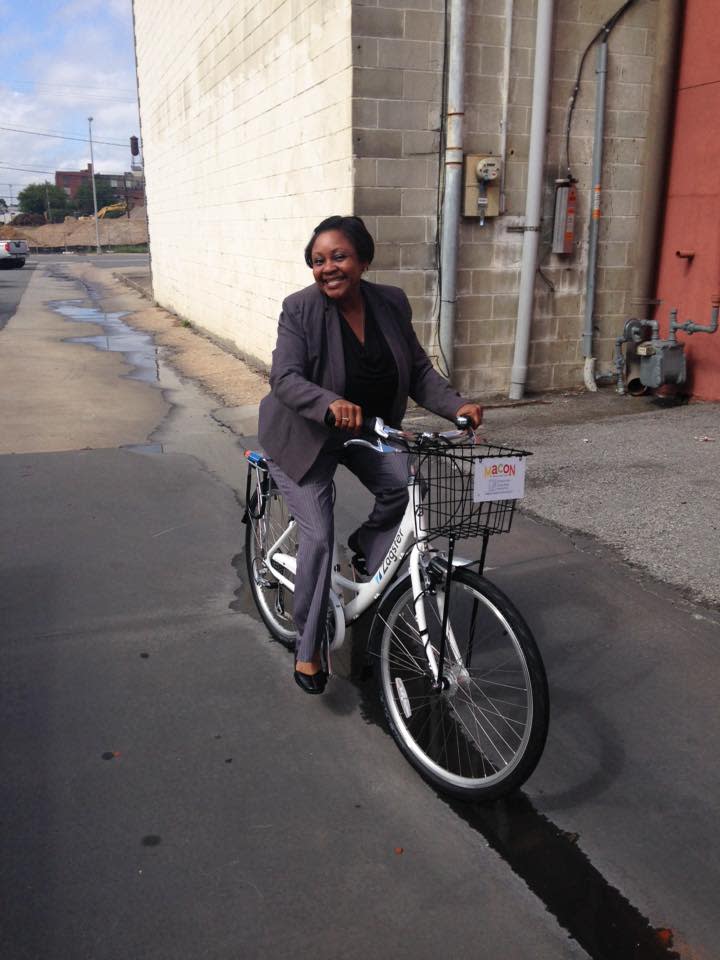 Kimberly Ward, Director of Sales & Services at the Macon CVB, taking a Zagster bike for a spin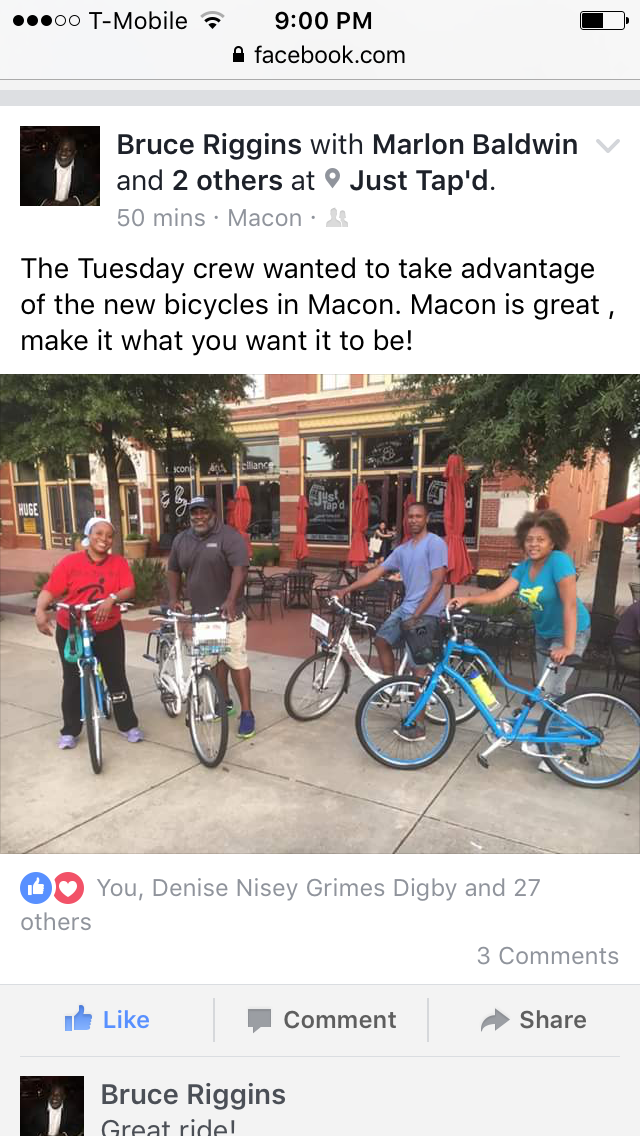 A few riders enjoying an evening stroll around Downtown Macon
Head out to one of the three bike racks located at Tubman Museum, Washington Memorial Library, and Ocmulgee Heritage Trail at the Spring St. entrance & explore Macon in a fun, healthy way!