Photo by Doug Nurnberger
In Part I of a two-part series, we explore a little bit of the musical and historic galaxy known as Capricorn Records, and the legacy it has imprinted on Macon.
As any Southern kid can tell you, when you see a shooting star catapulting across the night sky, you're supposed to close your eyes and make a wish, lickety-split. If you do it fast enough, they say, you're sure to get your heart's desire.
Shooting stars (which, technically speaking, are meteors) come and go in a flash, but their exodus from the stratosphere is nothing short of a blaze of glory. The Greek philosopher Ptolemy wrote that falling stars occurred when the gods gazed down upon mortals, and a sure sign that whatever wish one might make would garner special favor.
If the sight of backhoes, bulldozers, and workers in hard hats at 548 Martin Luther King Boulevard are anything to go by, the gods have cast their eye on Macon. Recent news reports back it up too - that a collective wish of so many has come true and the music label that put Macon on the map will shine once more, in the guise of the Historic Capricorn Studio Initiative.
The building that once housed Capricorn Recording Studios was purchased by NewTown Macon in 2011, in the hopes of saving the imperiled structure. Using grant money, NewTown was able to help stabilize the crumbling structure. In December 2015, Mercer University, Sierra Development, and Southern Pine Plantations joined forces to breathe life back into Capricorn, as well as Macon's floundering city core. Almost a year later, the partnership broke ground on a $25 million venture, unveiling plans to revitalize Capricorn as the cornerstone of living, retail, office, creative, and recording space development. The musical incubator portion of the plan will serve to foster the dreams and talent of up-and-coming young musicians hoping to capture a little of the magic the Capricorn once spun like so much gold. It's an alchemy Jessica Walden remembers all too well.
"I was just a twinkle in my dad's eye when Capricorn was a working studio. My dad, Phil's brother, worked, and later lived, in the adjoining warehouse to the studio," the Macon native, marketing and communications specialist, and co-owner of Rock Candy Tours said. Jessica's uncle, the late Phil Walden, launched Capricorn Records in 1969, along with her father Alan Walden and Frank Fenter. A verifiable rock-and-rollologist by trade (and passion), Jessica can recall a time when Capricorn didn't need saving by Macon, but rather, Macon was saved by Capricorn.
"It was there I grew up and had a lot of magical childhood moments - bands rehearsing downstairs, parties upstairs and a downtown so empty, I could ride my go-kart up and down Broadway (now Martin Luther King Jr., Blvd). Some incredible music came out of those double doors next door," she remembers. "I wish I could have experienced it, but we all now share the music - the Allman Brothers, Charlie Daniels, Wet Willie, Marshall Tucker, Bonnie Bramlett . . . if those walls could talk, they would definitely sing."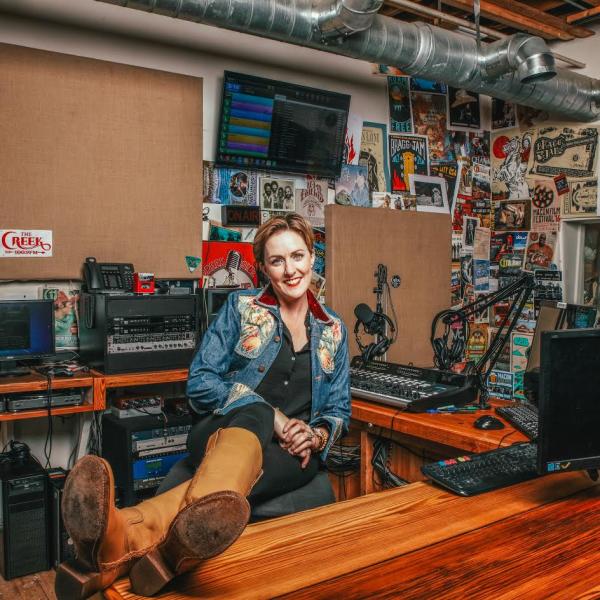 Jessica Walden at The Creek 100.9 FM
And sing they shall once more. For more on that story, stay tuned for the Capricorn Constellation Part II on Friday. For now, take a look at four of the stars that once twinkled brightly in the Capricorn Constellation.
The Allman Brothers Band
Distinctive Sound: New South rock and roll
Influenced by: Blues, rock, country, rhythm and blues, swampy soul, and jazz artists: Miles Davis, John Coltrane, Eric Clapton, Chuck Berry, and B.B. King.
Influenced: Lynyrd Skynyrd, Molly Hatchett, The Band, Canned Heat, Charlie Daniels, Marshall Tucker Band, Georgia Satellites, and Kings of Leon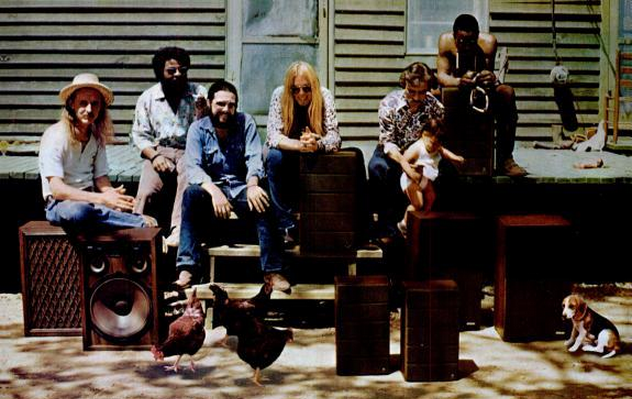 Lynyrd Skynyrd (managed by Alan Walden)
Distinctive Sound: Southern arena rock
Influenced by: Country twang, hard rock, and bluesy rock and roll artists. Among them, Allman Brothers Band, Buffalo Springfield, Neil Young (solo) and The Swampers (Muscle Shoals sound musicians, which included everyone from the Rolling Stones to Bob Dylan to the Staple Singers.)
Influenced: Blues Traveler, Molly Hatchett, ZZ Top, Uncle Tupelo, Blackfoot, and Steve Earle

Junior Kimbrough
The Sound: Cotton-patch blues
Influenced by: Blues, electric Delta blues, gospel, and juke joint blues artists: Lightnin' Hopkins, Eli Green, and John Lee Hooker, and Robert Johnson.
Influenced: North Mississippi, Black Keys, Jon Spencer Blues Explosion, Chris Whitley, and Howlin' Wolf.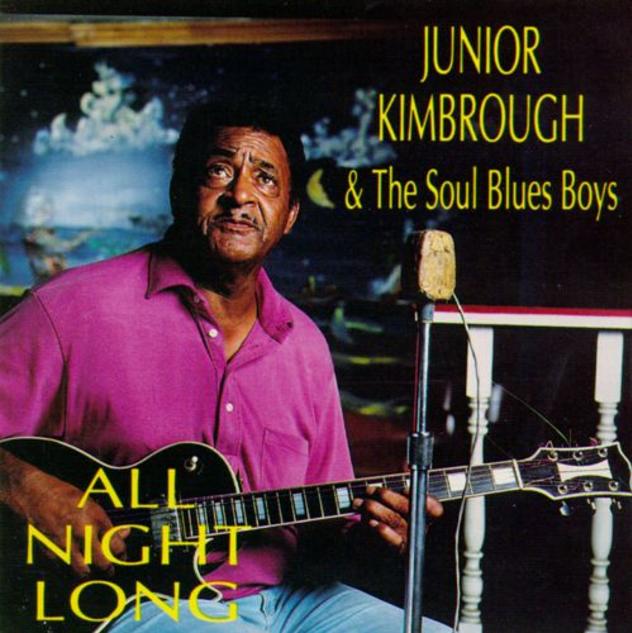 Kitty Wells
Distinctive Sound: Honky-tonk angel-style country
Influenced by: Her father (who taught her to perform) and Grand Ole Opry legends and artists: Ernest Tubb, Hank Williams, Jimmie Rodgers, and the Carter Family
Influenced: Loretta Lynn, Tammy Wynette, Patsy Cline, Tanya Tucker, and The Judds.