National Selfie Day is Wed., June 21 & we're celebrating by sharing the Top 7 Selfie Spots in Macon, Ga.! Chandler, our Web Media Manager, and Monica, our Summer Intern, headed out & took selfies at the best spots in Macon.
On Top of the Mulberry St. Parking Deck
440 Mulberry St.
Drive to the top level of the Mulberry St. Parking Deck for a stunning view of Downtown Macon & the Mercer University "Welcome to Macon" banner.
Otis Redding Statue at Gateway Park
Corner of MLK Jr. Blvd. & Riverside Dr.
Visit the music great, Otis Redding's statue & snag a selfie. While you're there walk around the beautiful Ocmulgee Heritage Trail.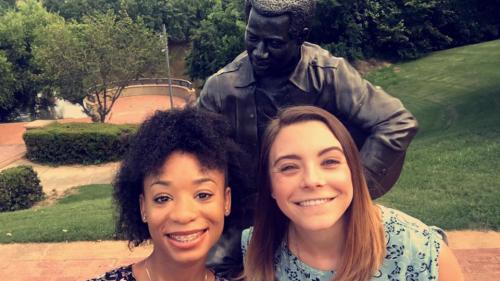 Movie Selfie Spot
Willie Smokey Glover Dr.
In celebration of Georgia's Year of Film, Explore Georgia has created the Georgia Film Selfie Spot Tour. Take a selfie at Macon's location, Luther Williams Field where 42, Brockmire, & more have been filmed.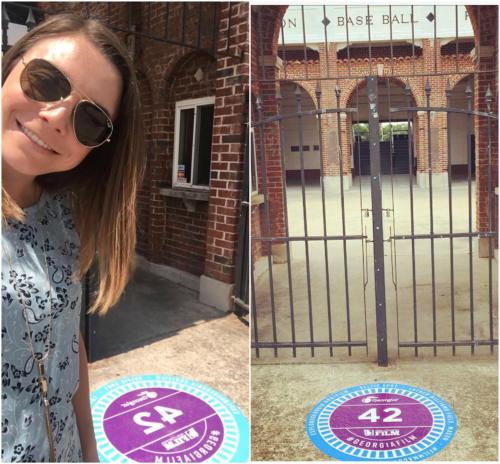 Museum of Arts & Sciences
4182 Forsyth Rd.
There are a lot of great selfie spots here, but we picked our favorites: Science on a Sphere & The Megalodon exhibit.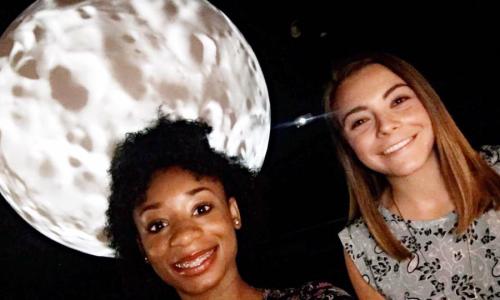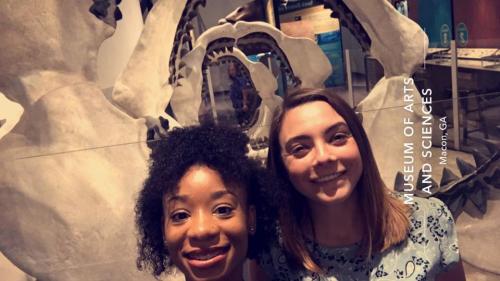 Painted Pianos
Throughout Macon
These colorful pianos are the perfect place to take a quick photo and play a little tune! The one seen below is located outside The Museum of Arts and Sciences.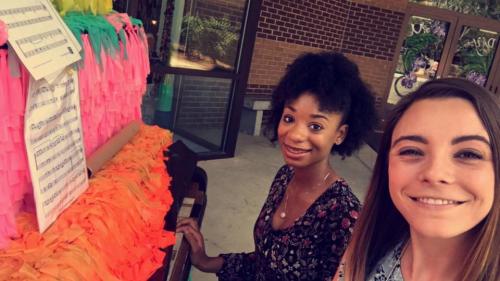 "I Love Macon" Sculpture
Corner of Forsyth St. & Daisy Park
Your collection of Macon selfies isn't complete without a photo with the "I Love Macon" sculpture.