The Downtown Macon restaurant scene is booming! From seafood to burgers to tacos and more, there's an array of delicious restaurants to choose from.  
Kudzu brings the best of Southern Coastal Seafood to Central Georgia. Sit back and enjoy a cold beer and hot, fresh seafood in Downtown Macon.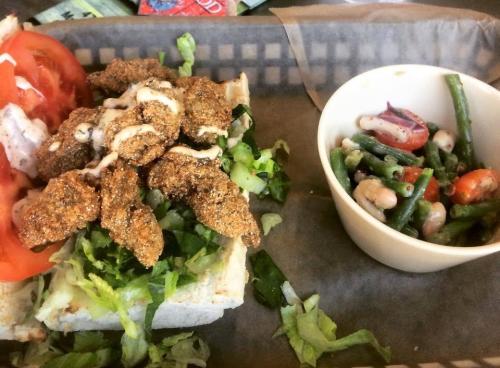 Oyster Po'Boy with Green Bean Salad
One of Macon's most noticeable landmarks, The Rookery is a Macon staple. The laid-back atmosphere pairs perfectly with a delicious burger & milkshake.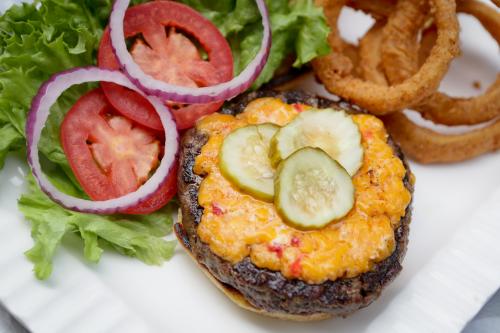 Johnny Jenkins Burger with Onion Rings
Dovetail (543 Cherry St.) 
Known as one of Macon's most critically-acclaimed restaurants, Dovetail serves uniquely crafted southern cuisine that provides traditional southern food with a twist.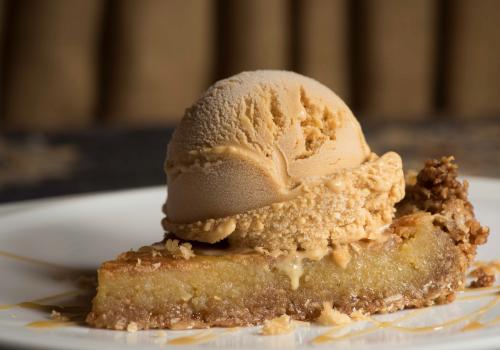 Cracked Pie
This unique restaurant is the perfect spot to enjoy a delectable gourmet burger with a delicious craft beer. Handcrafted burgers, handcrafted beer, what more can you ask for?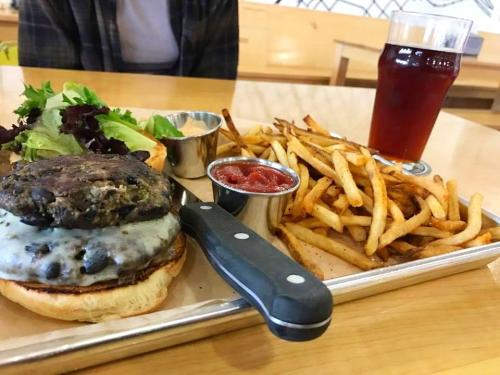 Veggie Trails Burger with Fries
El Camino (378 2nd St.) 
El Camino brings an entirely new, south-of-the-border flavor to Downtown Macon. From tacos to tortas to smoked wings and more, there's something for everybody at this local spot.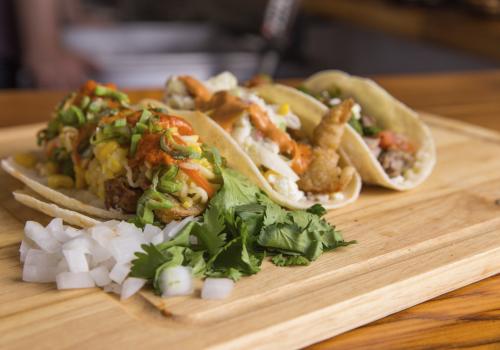 Pescador Taco
Offering your favorite Lousiana dishes right here in Downtown Macon, Parish on Cherry St. is known for its NOLA Shrimp and Ga. Grits & flavorful Gumbo.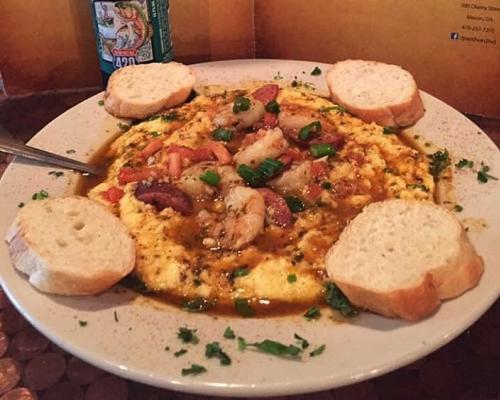 NOLA Shrimp and Ga. Grits
Tic Toc Room (408 MLK, Jr. Blvd.) 
A Downtown Macon icon, the building housing The Tic Toc Room is where Little Richard got his start performing. Their menu provides the very best prime-aged beef & fresh seafood that makes a lasting impression on all of its guests.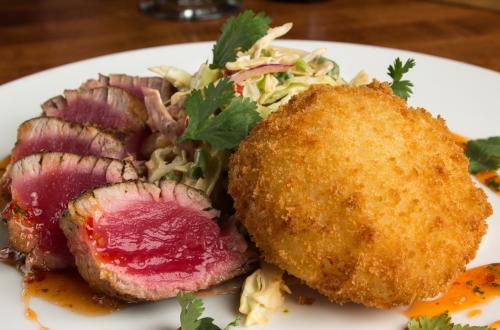 Firecracker Seared Ahi Tuna
Known for its mixture of European and American pub-style cuisine, Bearfoot Tavern offers over 50 beers on tap, a fantastic menu to choose from, & a fun atmosphere to watch a game or catch a live musical performance.
White Pie
LaDDa Bistro (442 Cherry St.) 
Ladda Bistro offers an array of Thai-inspired dishes from traditional Pad-Thai to Chicken Red Curry. If you can't travel to Asia, Ladda Bistro is just down the street.
Pad-Thai Shrimp