The Downtown Macon restaurant scene is booming! From seafood to burgers to tacos and more, there's an array of delicious restaurants to choose from.  
Kudzu brings the best of Southern Coastal Seafood to Central Georgia. Sit back and enjoy a cold beer and hot, fresh seafood in Downtown Macon.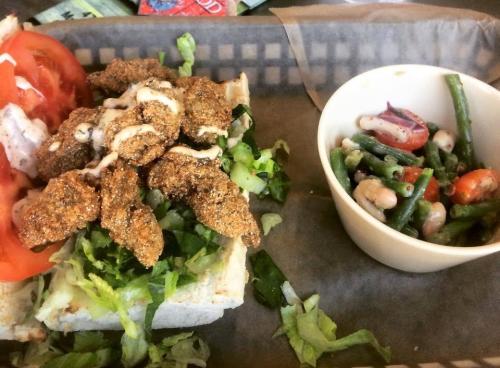 Oyster Po'Boy with Green Bean Salad
One of Macon's most noticeable landmarks, The Rookery is a Macon staple. The laid-back atmosphere pairs perfectly with a delicious burger & milkshake.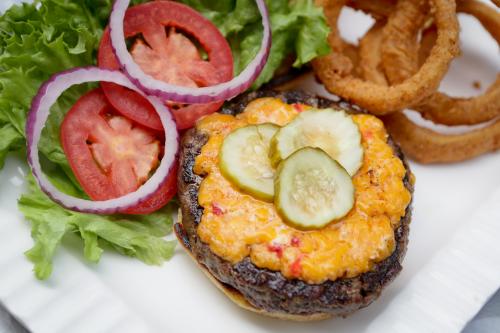 Johnny Jenkins Burger with Onion Rings
Dovetail (543 Cherry St.) 
Known as one of Macon's most critically-acclaimed restaurants, Dovetail serves uniquely crafted southern cuisine that provides traditional southern food with a twist.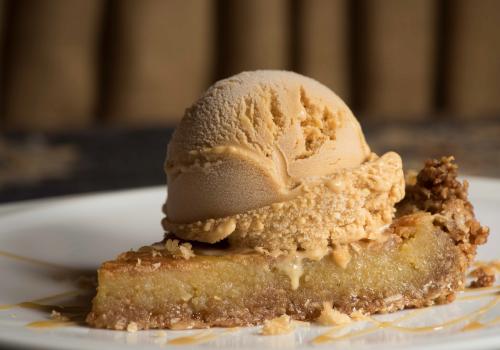 Cracked Pie
This unique restaurant is the perfect spot to enjoy a delectable gourmet burger with a delicious craft beer. Handcrafted burgers, handcrafted beer, what more can you ask for?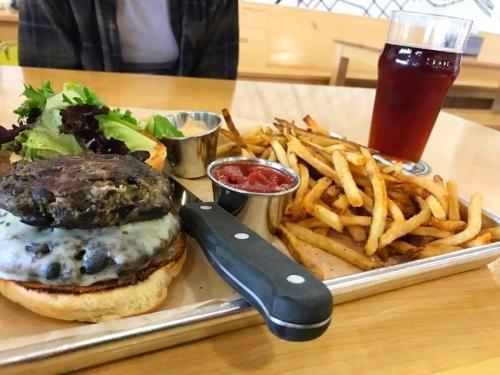 Veggie Trails Burger with Fries
One of the city's best authentic restaurants found on Mulberry Street features taco combinations with delicious bases including, cow tongue, beef, steak, birria, and even pork rinds. A local favorite is the Quesa Birria Taco, a slow-cooked beef dish, with cheese served with a tortilla and birria sauce! The restaurant's story starts in the Michoacan region of Mexico where the business owners are from. Read more here!

Quesa Birria Tacos
Offering your favorite Lousiana dishes right here in Downtown Macon, Parish on Cherry St. is known for its NOLA Shrimp and Ga. Grits & flavorful Gumbo.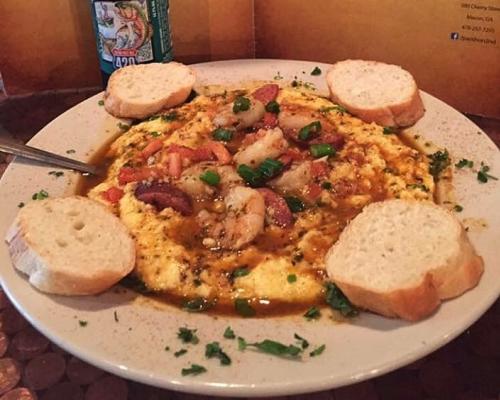 NOLA Shrimp and Ga. Grits
Asian-inspired but with a southern twist to make it the perfect up-scale comfort food dining experience. From ramen and seared ahi tuna to misco corn and bacon fritters, the flavor combinations in all of their dishes are unique. Their cocktails can't be skipped either!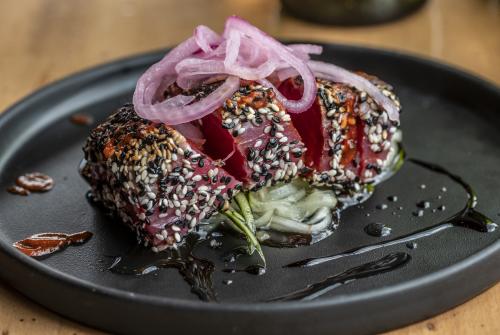 Seared Ahi Tuna 
Known for its mixture of European and American pub-style cuisine, Bearfoot Tavern offers over 50 beers on tap, a fantastic menu to choose from, & a fun atmosphere to watch a game or catch a live musical performance. Between unique dinner specials and even a brunch menu with bottomless mimosas options, this is a hot spot for classic pub fun!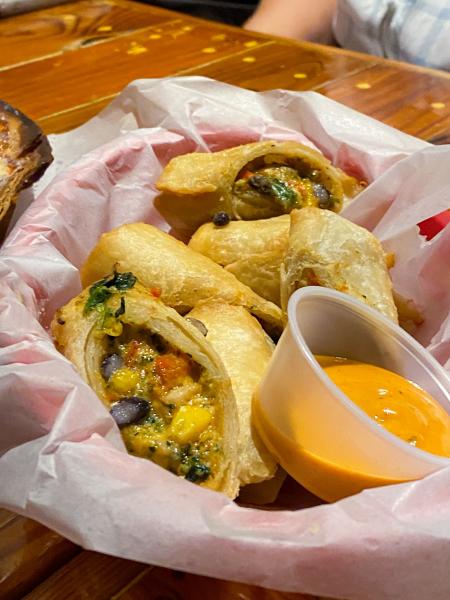 Southwest Chicken Egg Rolls
Tokyo Alley (574 Mulberry Street Lane) 
Since 1992 Tokyo Alley has served up Macon's most exciting dishes and unique ambiance.  A blend of Asian cuisine that includes meat dishes with sauces that come tangy like the signature orange chicken to some with a little heat, like the Bangkok Shrimp. Their housemade soup and cold noodle are truly out of this world. It's a blend of flavors influenced by different Asian cuisine that becomes a tasty and unique dish like no other. 

Green Curry Salmon