Macon is said to be a pretty haunted place, full of eerie stories and folklore chilling enough for even the biggest paranormal enthusiast. Travel through our historic streets learning of the spooky tales and happy haunts that call Macon home, too. This October is full of hair-raising Halloween activities that you dare not to miss. Here is your ghostly guide to all-things spooky during your stay in Macon. – Don't say we didn't warn you!
Halloween at Hay House
October 1 - November 5
Experience Hay House after dark! Go behind the scenes at what Architectural Digest magazine calls one of the "13 Most Beautiful Haunted Destinations Around the World." Gear up for some scary fun with the Legends & Lore Tour! Hear spine-tingling tales of unexplained noises, lights with a mind of their own and real-life ghost sightings. Tour through one of Macon's most bone-chillingly haunted neighborhoods on Haunts & History on the Hill.
Venture out into the night if you dare and discover a hidden world this spooky season with ghost...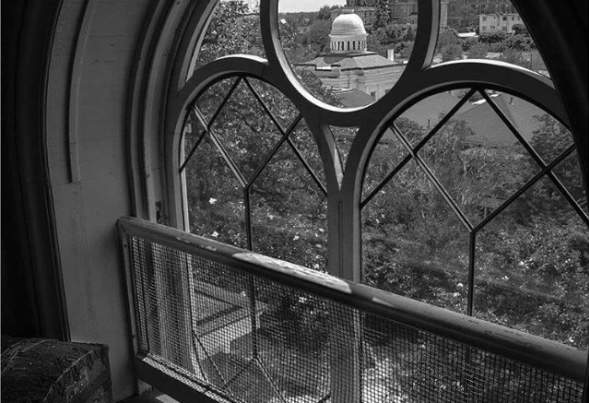 Oct 28 and Nov 5 | Tour at 6 p.m. Experience Hay House after dark! Hear spine-tingling tales of...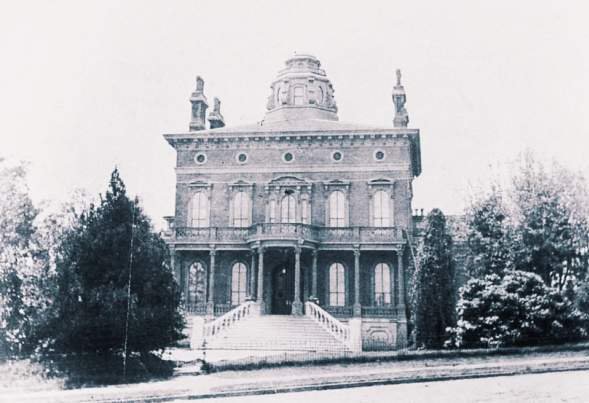 Oct. 29 and 31 | Tours at 5 p.m. and 7 p.m. Macon Ghost and Legends Walking Tours presents a spooky...
October 1, 8, 15, 22, 29, 30
Join Rock Candy Tours on the Macon Macabre Tour, a ghost, murder and mayhem Macon history tour that focuses on Downtown Macon's nightlife and businesses. This 1.5 hour easy walking tour starts at Just Tap'd at 8:00 p.m. and ends at Parish on Cherry around 9:30 p.m.
The cost of the Macon Macabre Tour is $15 per person and guests are allowed to carry open containers in approved cups purchased from one of Downtown Macon's many restaurants or clubs.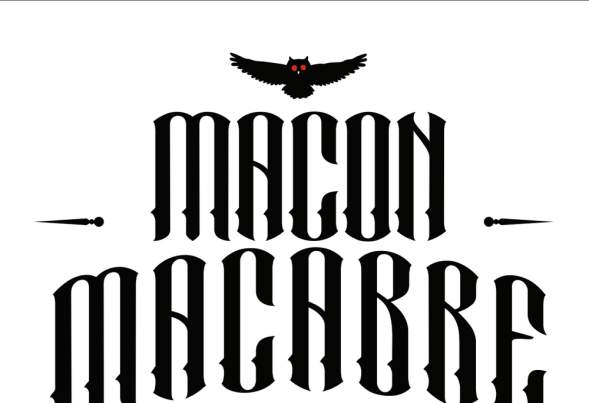 8 p.m. | A public 1.5 hour walking tour of Macon's murder, mayhem, and ghostly past
Meander through the 80-acre Rose Hill Cemetery, established in 1840 and on the National Register of...
ROSE HILL RAMBLE WEEKEND | October 24 at 2 p.m.
Rose Hill Rambles are conducted in the historic Rose Hill Cemetery and require participants to cross uneven terrain at times and be able to walk and/or stand for about 1.5 hours. The tour is free for members of the Friends of Rose Hill and $5 for the general public. The inimitable Jim Barfield, who began leading rambles in 1990, will be at the helm of the tour. Jim will start in the William Wolfe section of the cemetery, then go to the Johnston-Bond crypts.
Trick-or-Treat in Downtown Macon
October 30
Trick-or-treat! Ghosts, goblins, ghouls, witches, werewolves, and warlocks are invited to Downtown Macon this Saturday, October 30 from 4pm to 7pm for trick-or-treating with downtown businesses! Collect candy along the downtown treat trail and then stick around for dinner afterwards with one of downtown's 50+ restaurants.
History lives at this beautifully landscaped cultural landmark. Costumed actors bring to life the...
The Rocky Horror Picture Show
October 30
Come out to The Grand for a classic Halloween tradition - The Rocky Horror Picture Show! Brad and Janet, a very square engaged couple, stumble upon Dr. Frank-n-Furter's castle full of enigmatic and loud characters engaging in sinful delights. Rocky Horror is an interactive musical experience like no other that will leave you doing the Time Warp all the way home!
Macon's Oldest and Most Forgotten Cemetery
Spanning approximately four acres, some of Macon's first citizens are buried in this hollow ground. The Old City Cemetery, located on the corner of Cherry Street and 7th Street, operated from 1825 to 1840 as Macon's first municipal burial site. All of the graves face east to receive the first casts of light at daybreak, an old 19th century tradition.
Be careful where you step. Where there are hundreds of internments, only a handful of headstones still remain today. Once a forgotten gravesite, overgrown and falling apart, the grounds are now maintained. Many of the headstones have been destroyed by vandals, or left to dust when the historic site was decommissioned by the city two centuries ago.
Today visitors are able to walk the grounds, passing through the original gateway and pay homage to some of Macon's earliest residents. Photographs are permitted. Daily hours are sunrise to sunset.
The Old City Cemetery
Located at the corner of Cherry Street and 7th Street. Free to visit. Daily hours are sunrise to sunset.
Get Directions