African American History in Macon, Ga.
 

"A past to cherish, a future to fulfill." These words are inscribed on one of Macon's historic markers dedicated to preserving the city's rich African American History. Twenty-one African American historic and cultural sites are featured below.
Attractions & Events
310 Cherry St.
View the magnificent 63-foot long mural centerpiece of the museum, "From Africa to America", created by Macon artist Wilfred Stroud. This mural presents a visual history of black people from early days in Africa to current leaders and heroes. Learn of Harriet Tubman, Martin Luther King Jr., Otis Redding, Ellen Craft, Minnie Smith and many more!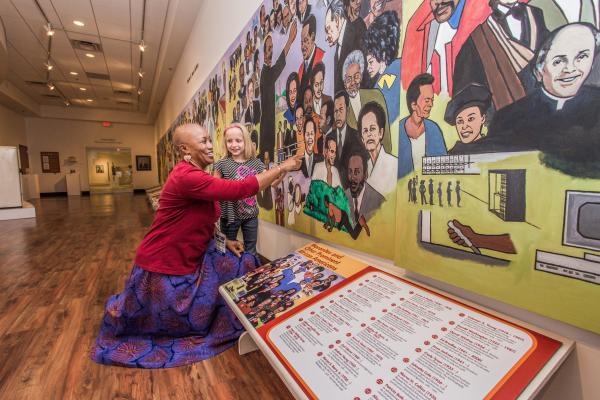 301 Cherry St.
The largest state sports museum in the country offers 3,000 artifacts, a 205-seat ball park theater, research library, hands-on sports exhibit and a gift shop. This interactive museum highlights sports heroes including Henry "Hank" Aaron, Wyomia Tyus, Cleveland Brown, Gwen Torrence, Dominique Wilkins, Evander Holyfield & Jackie Robinson.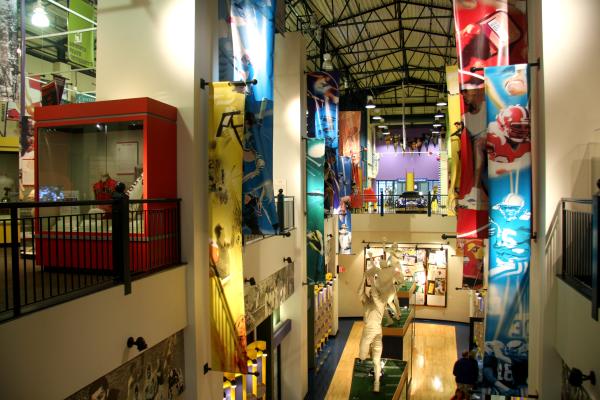 355 Martin Luther King, Jr. Blvd.
Built in 1921 by black entrepreneur Charles Douglass, this restored historic theatre has hosted great like Ma Rainey, Bessie Smith, Ida Cox, and Cab Calloway. Macon's own Otis Redding was discovered here. The Douglass Theatre now pays tribute to the African-American influence on film and theatre. Enjoy live music, theatrical performances, and film viewings.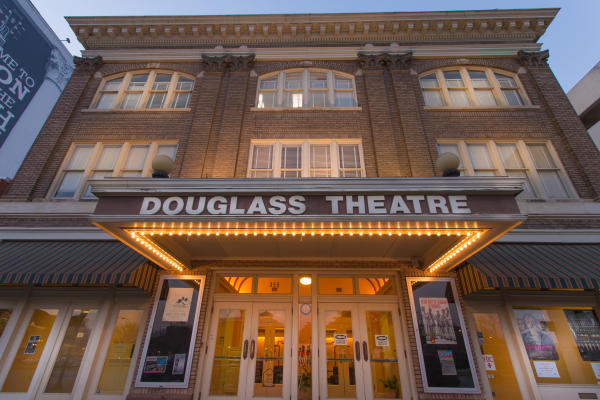 Washington Memorial Library
1180 Washington Ave.
The Washington Memorial Library offers an extensive African-American heritage collection that's considered to be one of the best in the Southeast. The collection, which began in 1959, contains rare genealogical, archival, and biographical information.
Pan African American Festival
April 24-25, 2021
The Tubman Museum hosts this two-day festival centered on the themes of love, peace, unity and hope. Enjoy the celebration, the experience, and the presentations of music, dance, food, film, art, and spoken word, as we explore the dynamic and diverse cultures created from the African Diaspora.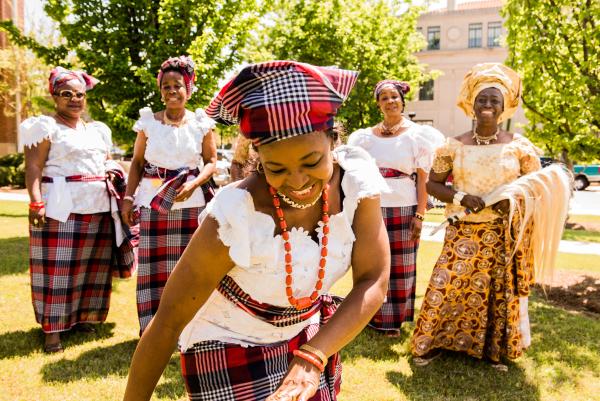 Historic Districts
Cotton Avenue
A "main street" of African American businesses for over 100 years. Historic Macon's Cotton Avenue District Walking Tour brochure documents the impact this area had on Macon's history and the current state of D.T. Walton Way and Forsyth Street.
Notable Maconites connected to Cotton Ave. include Jefferson Long, who was the first black man to be elected to the U.S. House of Representatives in 1871, and Rev. Pearly Brown, a renowned blind street singer who learned to play the guitar at the Georgia Academy for the Blind Colored and was the first black man to perform at the Grand Ole Opry. The D.T. Walton Building was home to two generations of the Walton family. Located in historic Downtown Macon.
Pleasant Hill Historic District
One of the first black neighborhoods listed on the National Register of Historic Places, with architectural, cultural, educational and religious resources. It includes the childhood home of "Little Richard" Penniman,  and the former site of Beda-Etta College and the Dr. Bobby Jones Performing Arts Center. Pleasant Hill also produced the acclaimed black artist Henry W. Lucas, highly esteemed educator Dr. Robert Williams and a most outstanding civil rights leader, William P. Randall.
Linwood Cemetery on Walnut St. is a historic African-American Cemetery founded in 1894 that it is the final resting place of many of Macon's prominent citizens. 
Rodney Davis Memorial
Rosa Parks Square in Downtown Macon
Visit the memorial dedicated to Macon's only Medal of Honor winner. Sergeant Rodney Davis, Jr., who gave his life to protect his company by jumping on top of a live hand grenade. At 25, this young man lost his life during his second tour of duty during the Vietnam War. View his uniform and Medal of Honor inside the Tubman African American Museum.
Memorials
Otis Redding Statue
Gateway Park at the corner of Martin Luther King, Jr. Blvd. & Riverside Dr.
A native son, singer, composer and performer, Otis Redding was on his way to stardom when a tragic plane crash took his life in 1967. The next year, his song, "Sittin' on the Dock of the Bay" went number one in the country. To learn more about Otis Redding, click here.
Otis Redding Memorial Bridge
Martin Luther King, Jr. Blvd. crosses over the Ocmulgee River
This bridge connects the modern-day Macon Coliseum & Edgar H. Wilson Convention Center area with Macon's historically musical downtown.
Benny Scott Plaza
Carolyn Crayton Park at Walnut St. Entrance
This plaza honors the Macon native's community volunteer efforts as well as his 42 years of service to the railroad, including the last run of this steam engine and his eventual status as one of the South's first black engineers.
Churches
First Baptist Church
595 New St.
(c. 1887)This church is Macon's oldest African American church and was established for blacks in 1835, over 25 years prior to Emancipation. It's original congregation worshiped in First Baptist Church, High Place, until land and a building were deeded to them in 1845. For more information, call (478) 745-8368.
Holsey Temple Christian Methodist Episcopal Church
1011 Washington Ave.
(c. 1895) This church began as an outgrowth of Mulberry Street Methodist in 1839. In 1848, a separate church was provided in the name "The Colored Methodist Episcopal Church." Holsey Temple was formally organized in 1867. In 1870, land was purchased for the building, but 1871 and 1877 fires destroyed the original structures. It contains the original hand-carved pews and stained glass. For more information, call (478) 742-6914.
Steward Chapel African Methodist Episcopal Church
887 Forsyth St.
(c. 1889) It was established in 1865. Dr. Martin Luther King, Jr. made one of several speeches in Macon here in 1957. For more information, call (478) 742-4922.
Washington Avenue Presbyterian Church
939 Washington Ave.
(c.1838) It is the oldest black Presbyterian church in Georgia originating in 1838. The original wooden Gothic Revival church was built on the current site in 1839 and was remodeled to brick in 1904. For more information, call (478) 743-3345.