Soul Food & Southern Comfort in Macon, Georgia
When you think of mouthwatering, comfort food what comes to mind? Classic Southern cuisine known as soul food, of course! 
Here in the South, a meat and two/three plate is essential dining. Popular choices in Macon include:

Plus a delicious homemade starch: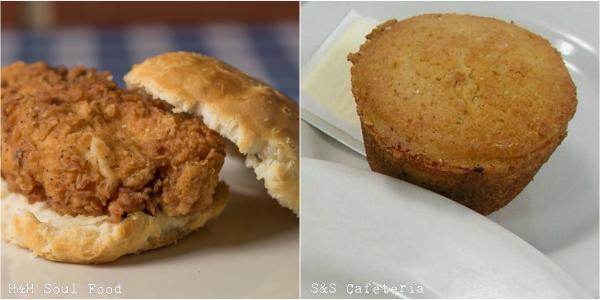 Top your meal off with a decadent Southern dessert:
Banana pudding from Bear's Den
Fresh Peach or Strawberry Ice Cream from Lane Southern Orchards
A slice of pound cake or a cake with icing (popular varieties include Red Velvet, Chocolate Layer, Caramel, Coconut, Strawberry or Key Lime)
Fruit cobbler (Apple, Cherry, Peach, Blueberry) at Lane Southern Orchards
A slice of Cracked Pie from Dovetail
Visit any one of the below restaurants to experience Soul Food at its finest. Your mouth will thank you!