Outdoor Adventure Tour
Day 1
Our knowledgeable staff can help you pick the best places to visit during your trip. While you're there, watch our short, 12-minute video to learn about Macon's rich history. (Give 30 minutes).
 With nearly 17,000 year of continuous human habitation, Ocmulgee allows you to step into the past to see how the American Indians lived. See over 2,000 artifacts, watch an informative orientation film, and venture outdoors to see the Earth Lodge with its original floors dating back to 1015. (Give 2-3 hours).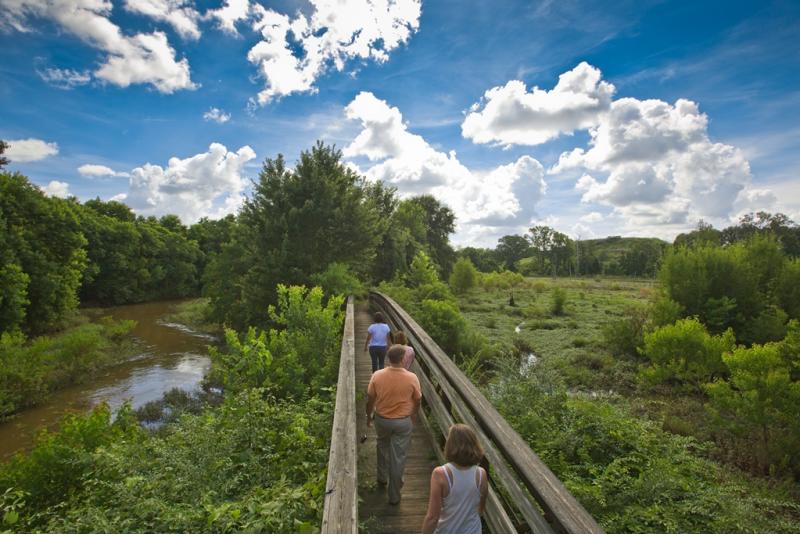 Ocmulgee Heritage Trail     
As one of Macon's many gems, the Ocmulgee Heritage Trail is over 11 miles long and stretches along the sides of the Ocmulgee River and even through parts of downtown Macon. This is a perfect way to take a city stroll and enjoy nature along the river. (Give 1-2 hours).
Sit outdoors and experience the smell of Cajun cuisine wafting through the air. The plethora of menu options provide something for everyone to enjoy as you relax in the heart of downtown Macon.
Claystone and Sandy Beach Parks have large beaches with children's playgrounds. The waters are regularly tested to ensure that you have a safe and pleasant swimming experience. The beaches are topped with pure, white sand during the summer season. Each beach is staffed with lifeguards and Tobesofkee can boast of the largest and finest beaches outside the actual coast itself. (Give 1-2 hours).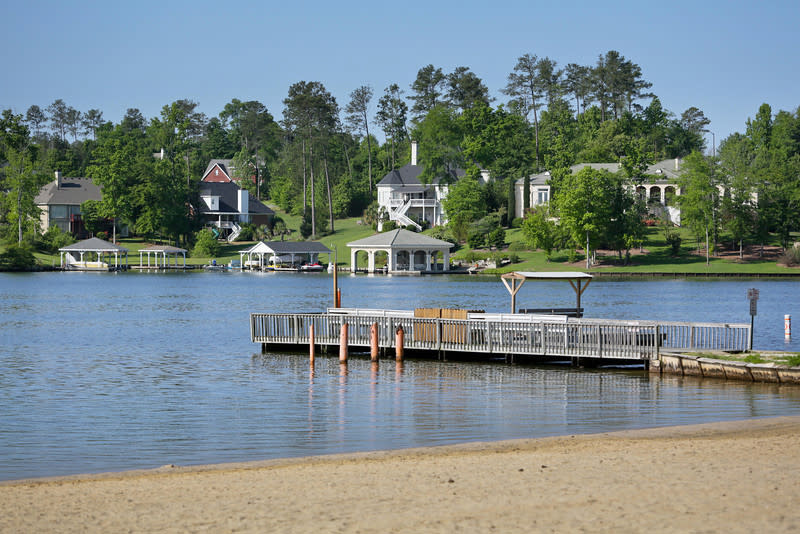 Arrowhead Park at Lake Tobesofkee
Explore the seven miles of trail in Arrowhead Park.This is a delightful way to spend the day with family and friends. Take a walk or bike through the beautiful trails of Arrowhead Park, appreciate the outdoor weather and sun glistening on the calm waters at Lake Tobesofkee. (Give 2-3 hours).
Fresh seafood and hickory-smoked BBQ are the specialties at Fish N' Pig. Fish N' Pig offers a full-service, casual dining room as well as a complete bar and large covered deck surrounding the building and overlooking Lake Tobesofkee.
Day Two
Voted Georgia's "Most Iconic Restaurant" by Thrillist, try the Midnight Rider biscuit, fried chicken with bacon jam, or the country fried steak breakfast, with white pepper gravy, eggs, and grits.
This 16-acre park is listed as one of the nation's oldest parks. Rotating art exhibits mingle with trees and blooms to create a space for all. You can sit and enjoy the atmosphere as you listen to the water coming out of the focal point fountain, run along the perimeter trail or bring your tennis racket for a game. On Wednesday afternoons, the Mulberry Market lines the sidewalk as local vendors sell food and artisan goods each week. (Give 1-2 hours).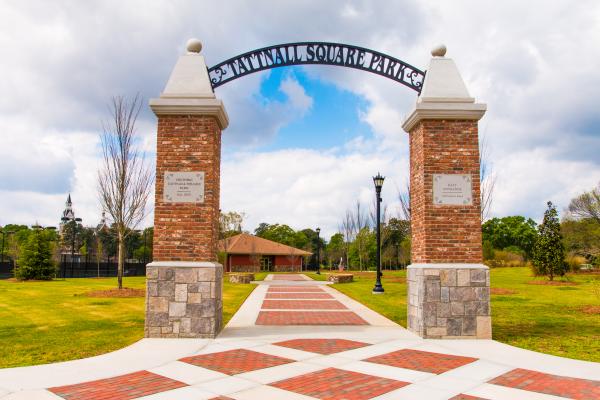 This park has something to offer everyone. Whether you are looking for river access to kayak, bike trails to explore, or a handicap accessible playground for your family to enjoy, Amerson River Park has what you are looking for. Perched along the Ocmulgee River, there are sights and views from nearly every vantage point. Previously the site of the Macon Water Authority, this newly renovated park contains 180 acres of paved walking trails, pavilion space, and access to the river. (Give 2-3 hours).
Ocmulgee Outdoor Expeditions is Macon's original and locally-owned canoe and kayak rental service for the Ocmulgee River. Canoes, Kayaks, and Inner Peace – that is the motto of Ocmulgee Outdoor Expeditions, and with every canoe or kayak launched on the Ocmulgee, people discover the beauty of the river and feel the peace that comes with paddling. (Give 1-2 hours).