Top 10 Things to Do In Macon
Nestled in the center of the state, not too far from the mountains or ocean, is where the soul of Georgia lives. In Macon, you'd be hard-pressed not to find an event or festival taking place. While Macon has countless activities to have fun-filled days, weekends and months, we narrowed the list to help you navigate your trip to Macon. 
1.) Go to a Festival
Macon has festivals for every season! Our largest and most well-known festival is the International Cherry Blossom Festival, a 10-day festival that starts the third week of March. Because we boast over 300,000 Yoshino Cherry trees, Macon is known as the Cherry Blossom Capital of the World. Other festivals include the Mulberry Street Arts Festival, Fired Works, the Pan-African Festival, Bragg Jam, Macon Film Festival, and the Ocmulgee Indian Celebration. Because we love to celebrate, we have newer festivals to add to your calendars, including the Georgia Wellness & Fitness Festival and Macon Octoberfest.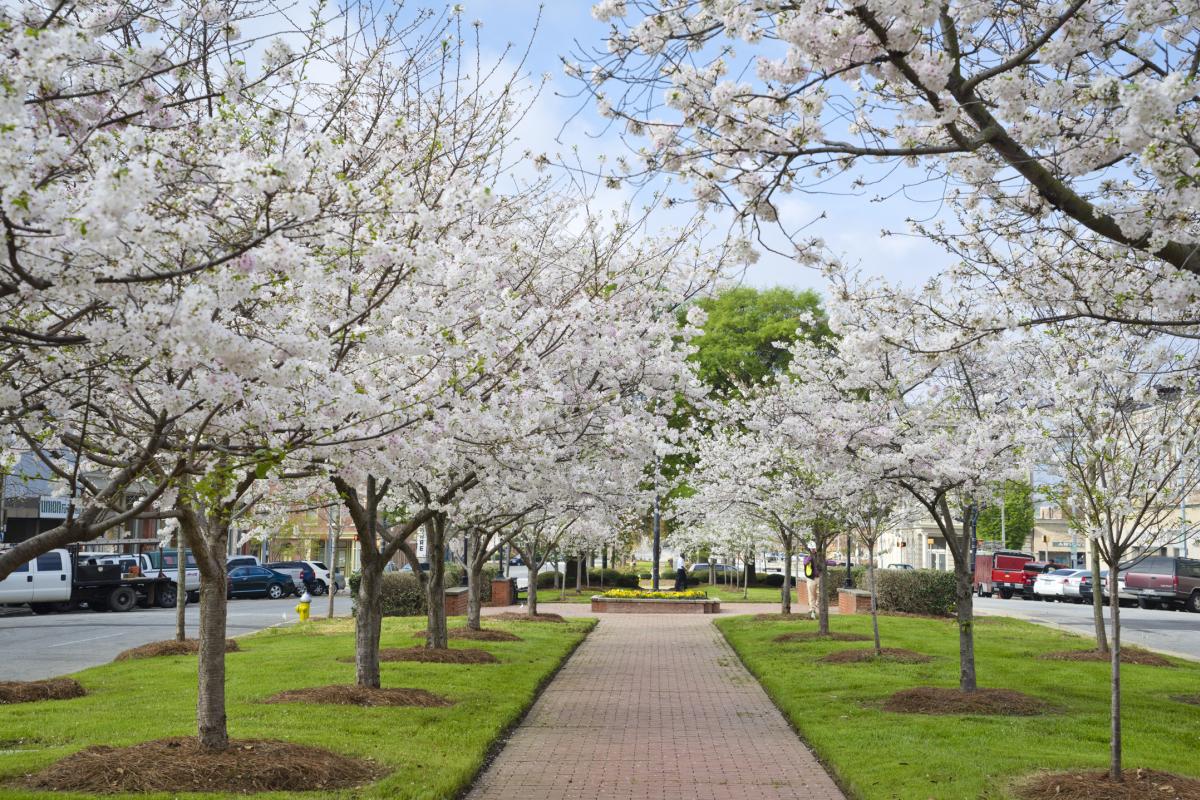 2.) Ocmulgee National Monument
Ocmulgee is Macon's #1 tourist destination, and the reason is clear. See the great temple mound, explore North America's only reconstructed earth lodge, or walk across Civil War battlefields, where 17,000 years of history greet you. What makes visiting the Ocmulgee more special is that the monument's earth lodge floor turns 1,000 this year! The Ocmulgee National Monument is definitely a must-visit, especially if you're interested in Native American history and culture, the outdoors and hiking.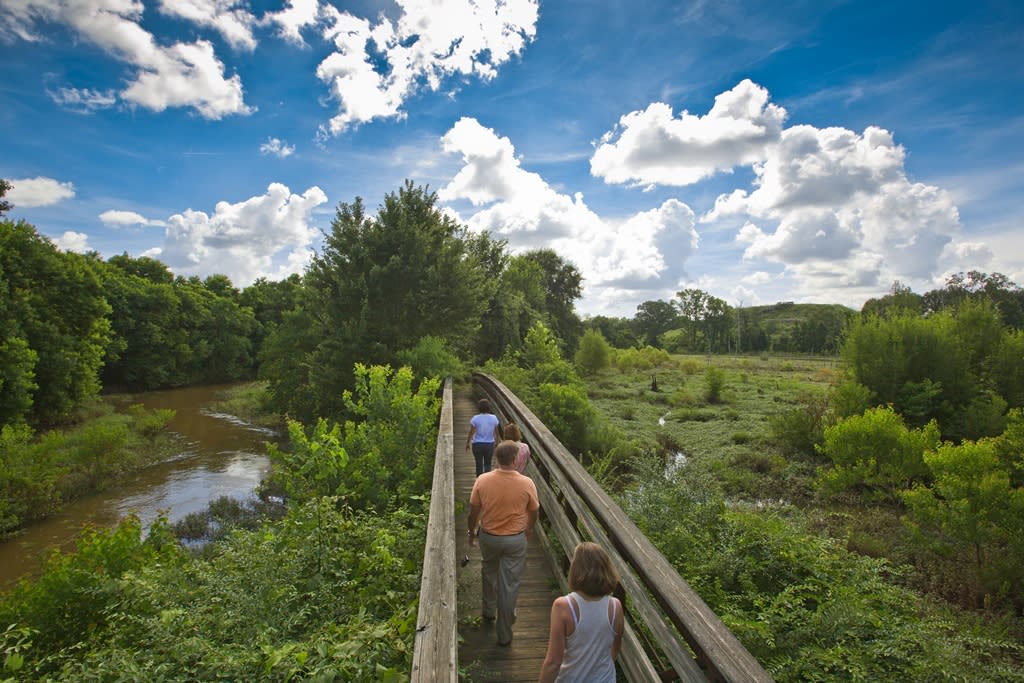 3.) Farmers and Crafts Markets
Macon's hidden gems are our Farmers and Crafts Markets and they provide plenty of opportunities to buy Georgia Grown products. Our Macon State Farmers Market has more than 12 vendors regularly selling fresh produce and 2 nurseries. It's the only market in the city that is open every day, excluding major holidays. The Mulberry Street Market at Tattnall Square Park is a producer-only farmers market open every Wednesday from 3:30-6:30. What's cool about the Mulberry Street Market is that it prides itself on making fresh produce available to everyone. The First Saturday Village Market at Mercer Village is the place to shop for fine handcrafted items and fresh Georgia produce. This market is open each first Saturday of the month from 9am to 3pm. At the Wesleyan Market on Wesleyan College's campus, you can enjoy food, art, music, educational displays, animal adoptions, and demonstrations on pottery or gardening. This outdoor market at Wesleyan is held every second Saturday of the month, and the fourth Saturday during summer months.
4.) Unrivaled Museums
Take time to marvel at Macon's gorgeous museums, mansions, and musical landmarks. Macon has dozens of antebellum homes, with three available for public touring. The Hay House, named "The Palace of the South" is a 7-level Italian Renaissance Revival mansion built in the mid-1800s that had several modern conveniences uncommon to most homes during that time. Visit the Cannonball House, the only structure that was damaged in Macon during the Civil War. Or you can stop by the Sidney Lanier Cottage, the 1842 birthplace of Georgia's antebellum poet laureate and young entrepreneur.
We also have wonderful museums dedicated to art and culture, including the Tubman Museum, which is the largest museum in the Southeast dedicated to African-American art, history and culture; and the Museum of Arts and Sciences, which not only has art, but a mini-zoo and planetarium.
Learn a little bit more about Macon's music history at The Allman Brothers Band Museum at The Big House and the Otis Redding Foundation and Mini-Museum. You can even find out how Georgia's sports influenced the world at the Georgia Sports Hall of Fame, the largest state sports museum, located right in Macon!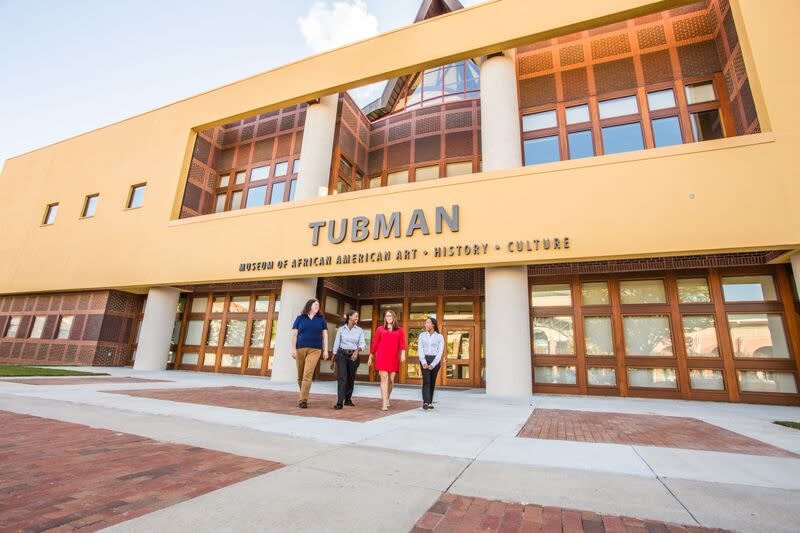 5.) Sports
Home to five colleges and universities, Macon has a very active sports community. With sports programs such as Mercer football and basketball, as well as athletic teams at Wesleyan College, Wesleyan College and Middle Georgia State University, the list of sporting events in Macon is never ending. We also have luscious golf courses and state of the art tennis courts for tournaments. Not to mention, minor-league hockey has returned to Macon with the Macon Mayhem!
6.) Restaurants
Do not get us started on the food! While many destinations can boast delicious dishes, few can say they have food with soul. Inspire your senses at any number of our unique restaurants, each with their own local flavor and story to tell. Comfort yourself with the down home cooking of fried chicken at H&H Soul Food or grab a quick lunch at Nu-Way Weiners, one of the oldest hot dog stands in the country.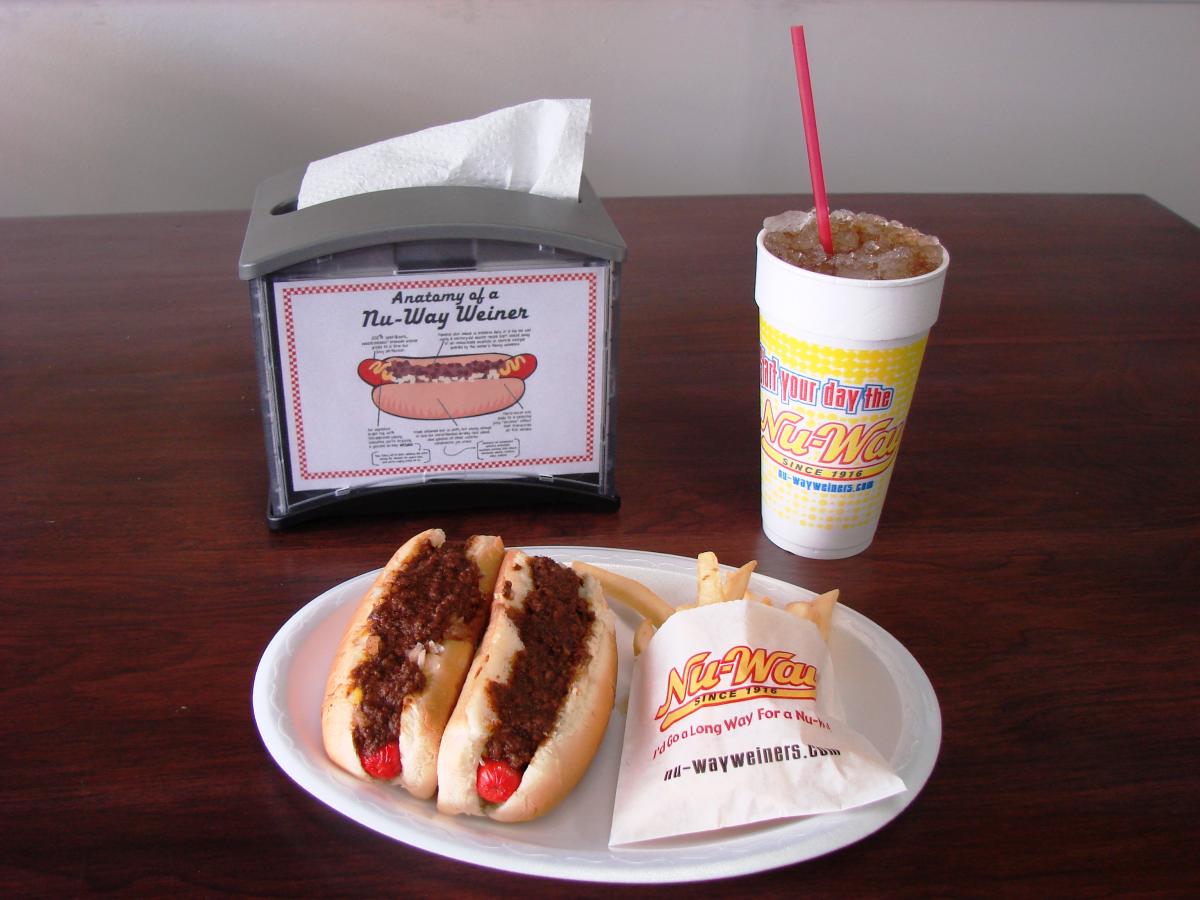 7.) Explore the Water
Some people say there's something in the water here that ignites the creative spark in people. You should test our waters and find out. Walk or bike at the Amerson River Park on the Ocmulgee Heritage Trail. You can even kayak it if you're feeling adventurous. We also have Lake Tobesofkee where you can play in the sand, boat, or picnic. Lake Tobesofkee also houses Sandy Beach Water Park, which provides a great escape from summer heat. Coming soon this summer will be a new wave pool, pavilions, and a splash pad slide tower sure to provide hours of fun for the entire family.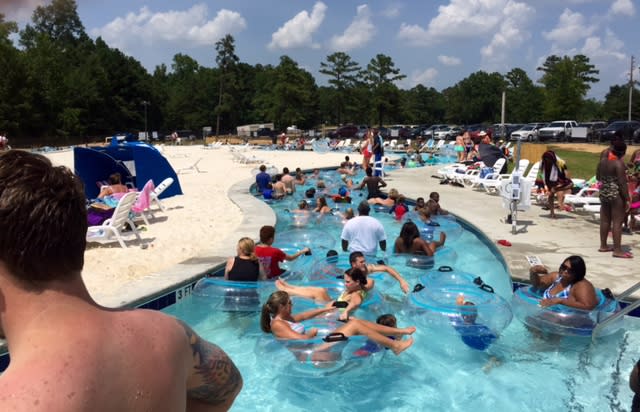 8.) Known as a City within a Park
Macon is often referred to as a "City Within a Park." Our wide avenues helped create this moniker. We have an extensive network of community parks and walking trails that allow visitors and residents to experience Macon's natural beauty.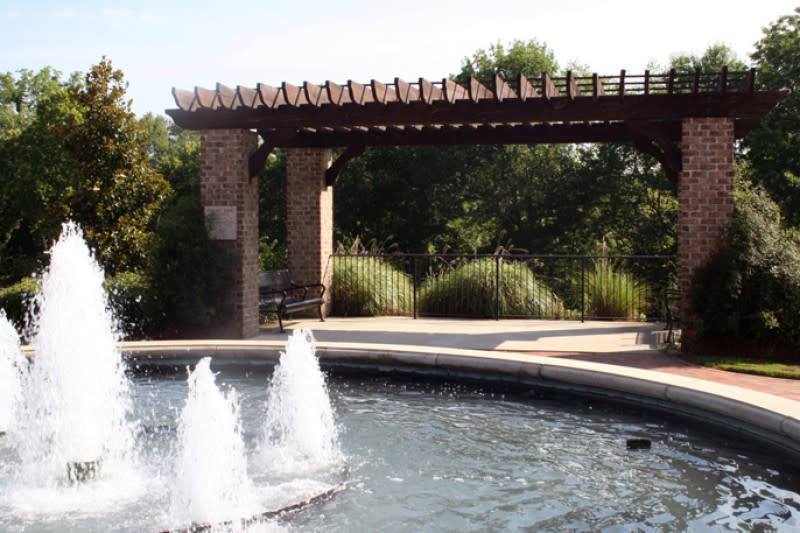 9.) Take in the Arts
Visitors can find music filling the air in our bustling downtown. We have historic theaters that showcase Broadway talent and local orchestras, as well as nightclubs that showcase local talent and bands that cover every style from jazz to rock & roll. We also have great art galleries showcasing some of the world's most renowned artists.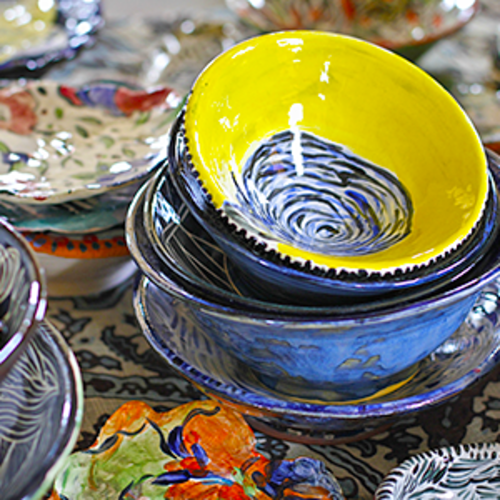 10.) Shopping
Macon hosts a variety of retail options, from open-air malls with various dining options, like the Shoppes at River Crossing, to unique antique finds at Yesterday's Antique Market. Not to mention the variety of farmers and crafts markets that'll make you feel good about spending your money.  Of course, we cannot forget Smiley's Flea Market, Middle Georgia's largest yard sale, where you will always find good bargains and family fun!